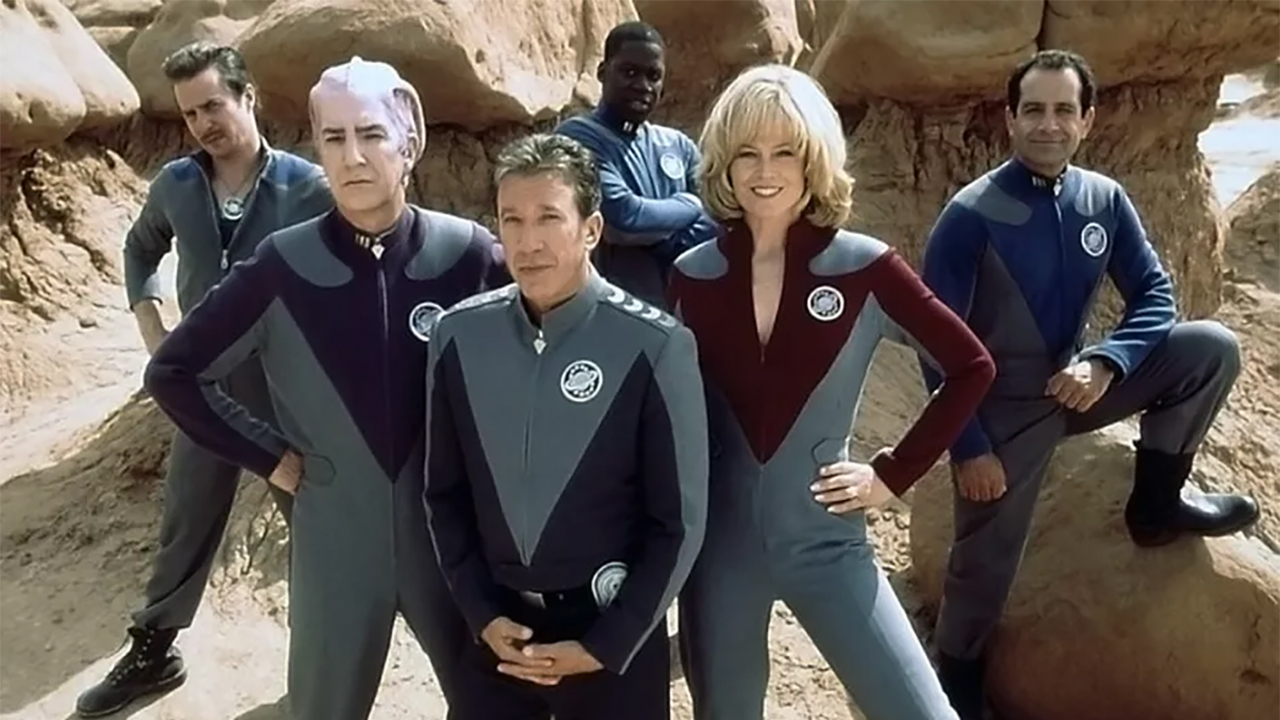 One of the beauties of the streaming age is that there are many avenues via which content can be brought to life. There is always room for sequels, reboots, remakes, and adaptations, and if one avenue doesn't work, the other might. We're living in a golden age of fandom, and now fans of the sci-fi comedy Galaxy Quest are getting their moment in the sun.
At one point, there was going to be a sequel to the 1999 movie in which the cast of a Star Trek-type show find themselves participating in an actual intergalactic conflict. Starring Tim Allen, Sigourney Weaver, Sam Rockwell, and Alan Rickman, the comedy has amassed quite the following in the twenty years since it was released, and news of a sequel was very welcome.
Unfortunately, Alan Rickman passed away and being that the sequel was supposedly going to focus on his character, those plans were squashed. But now an actual member of the Star Trek crew (in the JJ Abrams' movies) is here to save the day!
Simon Pegg – the star and writer of Shaun of the Dead and Hot Fuzz, as well as the modern Scotty (he also wrote the last Trek movie, Beyond) – is working to reboot Galaxy Quest as a TV show. Pegg is writing the show with Georgia Pritchett, who has written for Veep, Succession, and the British show The Thick of It and created the upcoming The Shrink Next Door with Will Ferrell and Paul Rudd.
No details on the plot of the GQ show have emerged (will it run back the original story in the form of a TV series or will it serve as a sequel of some kind?) but Pegg and Pritchett can definitely be trusted to find the funny.
All of this begs the obvious question: Will the original cast be back? They seemed up for the idea of a sequel, so it's definitely possible. Maybe Pegg will even find a way to get his friend and frequent collaborator Nick Frost on there!