Gangs of Wild Turkeys are Terrorizing a Small Town Just Prior to Thanksgiving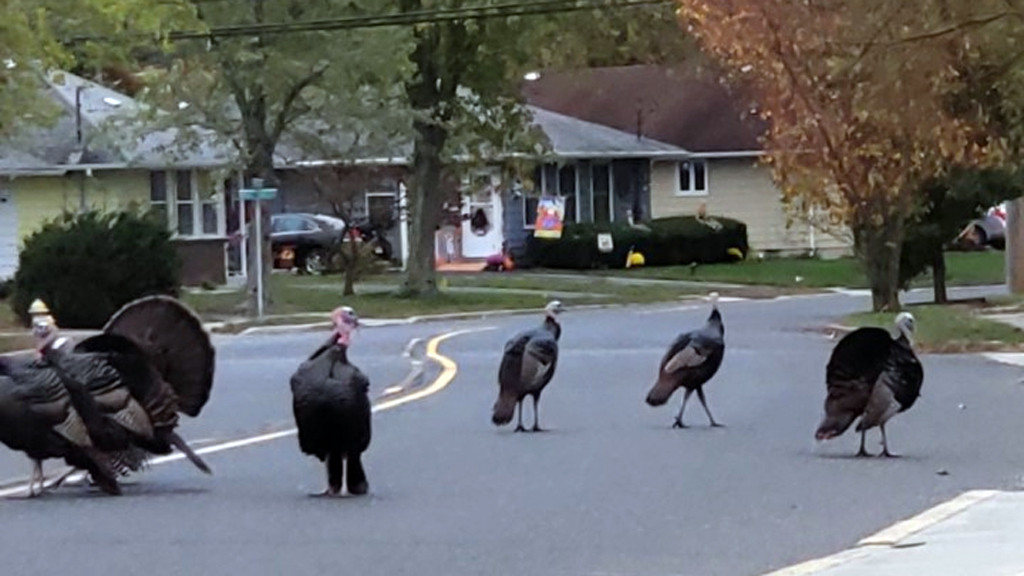 We should have realized that a holiday celebrating the genocide of an entire species of birds would result in an eventual uprising, and now the community of Tom's River, New Jersey is the first to feel its effects.
Residents report that gangs of turkeys are running amock in the neighborhoods, terrorizing residents, damaging property, and obstructing traffic.
At first, many in the community enjoyed the sight of the birds, even going as far as to feed them seeds and grains from their front door.
"But then they got very bold," said Mr. Kliem, 81, told The New York Times. "They would knock on the door — peck on it to get our attention."
Now, the swarms of 20+ lb birds are reportedly breaking windows, blocking roads, "pecking at cars and behaving aggressively," with one resident telling News 12 that, "Sometimes I can't get out of my car. They go to attack you."
Among those sharing their terrifying turkey tales is MLB all-star Todd Frazier.
So how's your morning going? @News12NJ @AsburyParkPress pic.twitter.com/XCnoxdfYHD

— Todd Frazier (@FlavaFraz21) November 10, 2019
Animal control needs to step up and move these animals ASAP. State wildlife control needs to figure it out. What's it going to take? @PhilMurphyNJ

— Todd Frazier (@FlavaFraz21) November 9, 2019
While many of you are probably reading this and saying, "Hey, free food," most residents of Tom's River have had to resort to doing what they can to protect themselves and their property from the feathered Thanksgiving bullies (since hunting is definitely frowned upon in a subdivision).
This means using brooms, garden hoses, and airhorns to shoo the away the aggressive birds and covering their windows since male turkeys have been known to peck at their own reflections to establish dominance.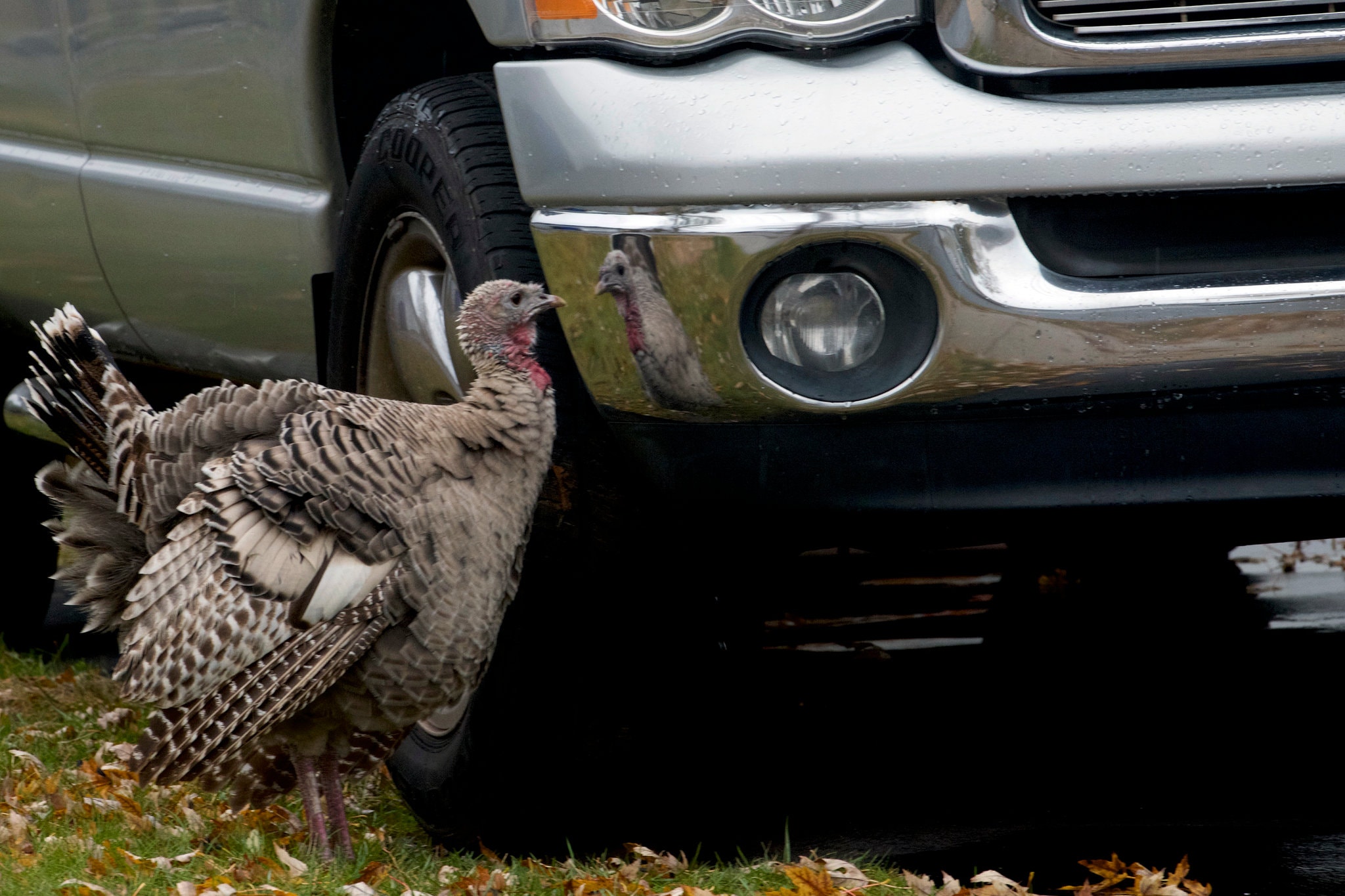 Local Animal Control has had their hands tied since they are technically not authorized to interfere with wildlife since they do not have the appropriate state trap licenses.
However, the Department of Environmental Protection has agreed to begin trapping and relocating particularly aggressive birds in order to minimize residential damage and assuage some of the recent tensions in the community.
Looks like these feathered freedom fighters will have to figure out another tactic for ending humanity's delicious November traditions.