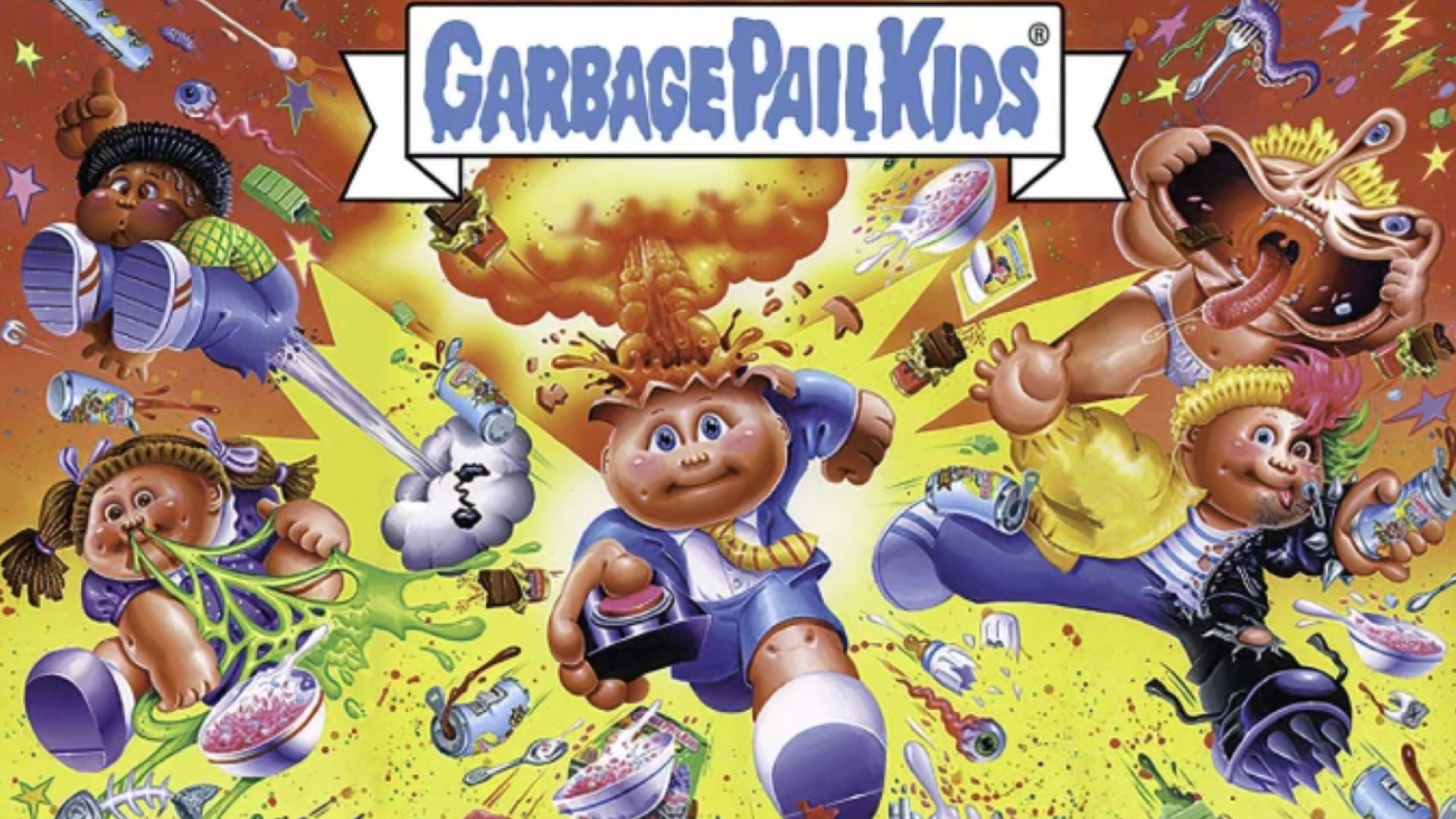 Credit: Topps
Everything that's old will be new again. Whether it's how people live, what people wear, what people eat, or what people listen to or watch. Nostalgia is big business, and that's why you get everything from a Friends Reunion (boring) or Saved By the Bell reboot (genuinely funny). And a recently announced fun one to add to the list; The Garbage Pail Kids are coming to TV.
The hit collectibles from the 1980s are making their way to the small screen at HBO Max and it's Danny McBride's company, Rough House Pictures, that's developing the animated show. McBride is reportedly a big fan of the trading cards and old cartoon, and the new version is expected to be a family-friendly show.
"Garbage Pail Kids" Animated Series Coming to HBO Max from Danny McBride and David Gordon Green! https://t.co/sax66FDqZW

— Bloody Disgusting (@BDisgusting) May 26, 2021
While there's no official casting news or anything, you'd have to expect McBride to lend his voice to the project, especially to give it a little extra buzz in development. The cards originated as a subversive take on Cabbage Patch Kids and they quickly found a cult audience. The beloved series had a live-action movie (which holds a 0 percent rating on Rotten Tomatoes lol) and a show that never garnered much interest at the time.
Nostalgia is a powerful force though, which means a Garbage Pail Kids show *could* work. Taking something people loved in the 80s or 90s and throwing a modern twist on it is a recipe that will always get money from someone. And if McBride is involved, it's even more likely to get the chance its predecessor never did.