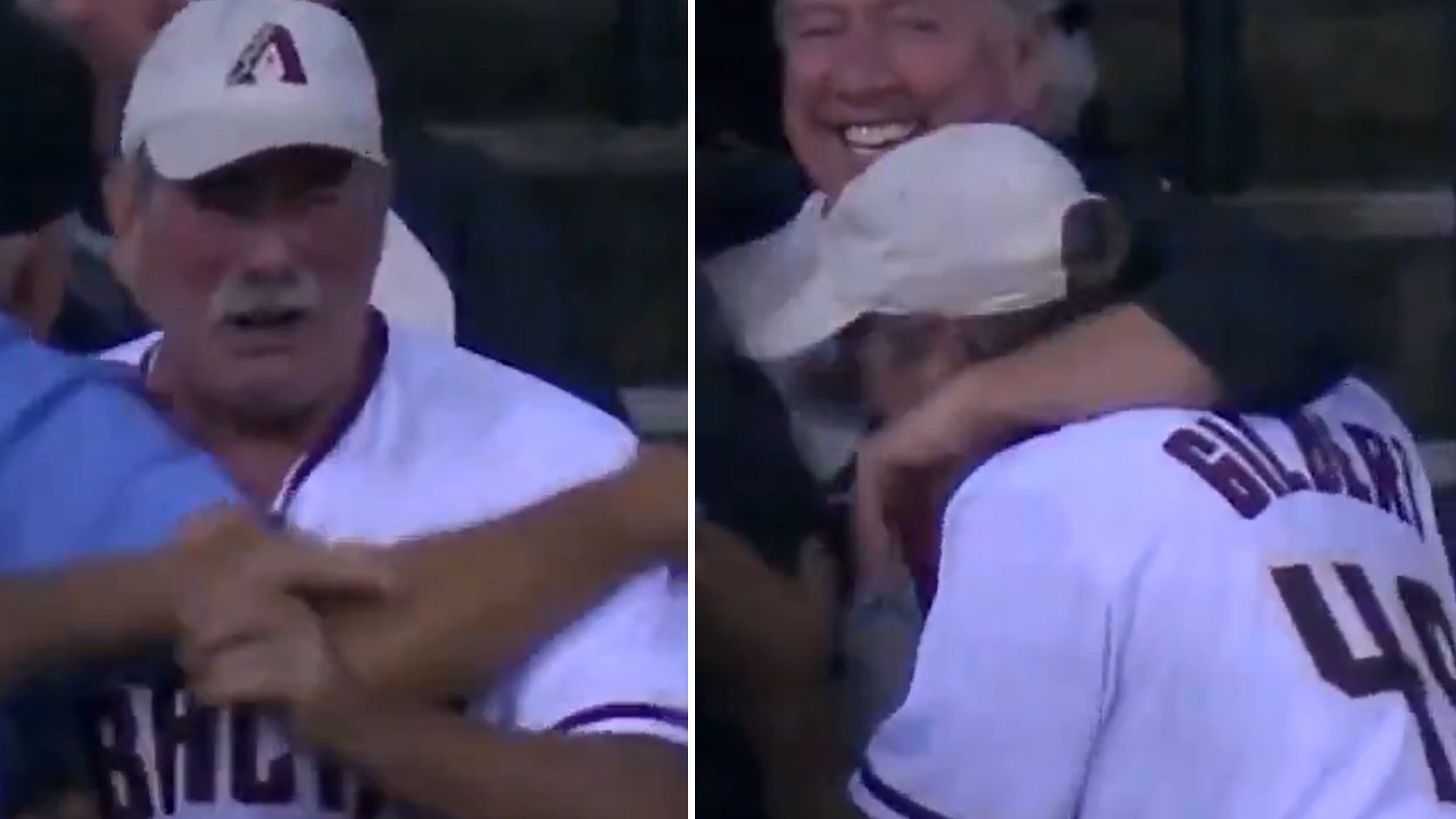 Credit: Twitter/MLB
One of the best stories in sports will always be an older player who finally gets his shot at the big leagues after being written off for years in the minors, and then delivers in a big way on the big stage. Arizona Diamondbacks pitcher Tyler Gilbert recently lived this exact narrative, but he got the elusive cherry on top, which was also a really cool dad moment.
Gilbert is not a hot young prospect. Most players made their MLB debuts in their early 20s. Gilbert finally cracked an MLB roster at the ancient (in pro sports years) age of 27. But when he got his shot, he delivered in a way that made baseball history. In his very first game, he pitched a NO-HITTER. He notched a 7-0 win over San Diego and became the first player to debut with a no-hitter since 1952. Nearly 70 years! He's only the fourth baseball player to do it EVER. A nearly impossible thing to do in the modern game.
But what made it even more special was the TV broadcast catching his dad's emotional reaction. Any time you see a dad get to watch his son finally live out his dreams, and succeed in such a historic way, that will get ya right in the feely part of your soul. Seeing his old man tear up with pride over his son's accomplishments is the extra juice to really make a sports moment memorable.
Tyler Gilbert's dad had an amazing reaction to his son's no-hitter. ❤️ pic.twitter.com/11MGrvvLIF

— MLB (@MLB) August 15, 2021
Gilbert's journey to this moment was so winding as he bounced around the minor leagues that he even took a job working with his dad as an electrician during the pandemic when the minor leagues halted their season. Even while they were working together, his dad still felt he'd make it in baseball someday.
In fact, after the emotional reaction in the stands, when he finally got to see his son, the first words out of his mouth were "I love you, so proud, I knew this would happen one day."