Dog Show Judge Invites Girl With Autism to "Show" Her Stuffed Puppy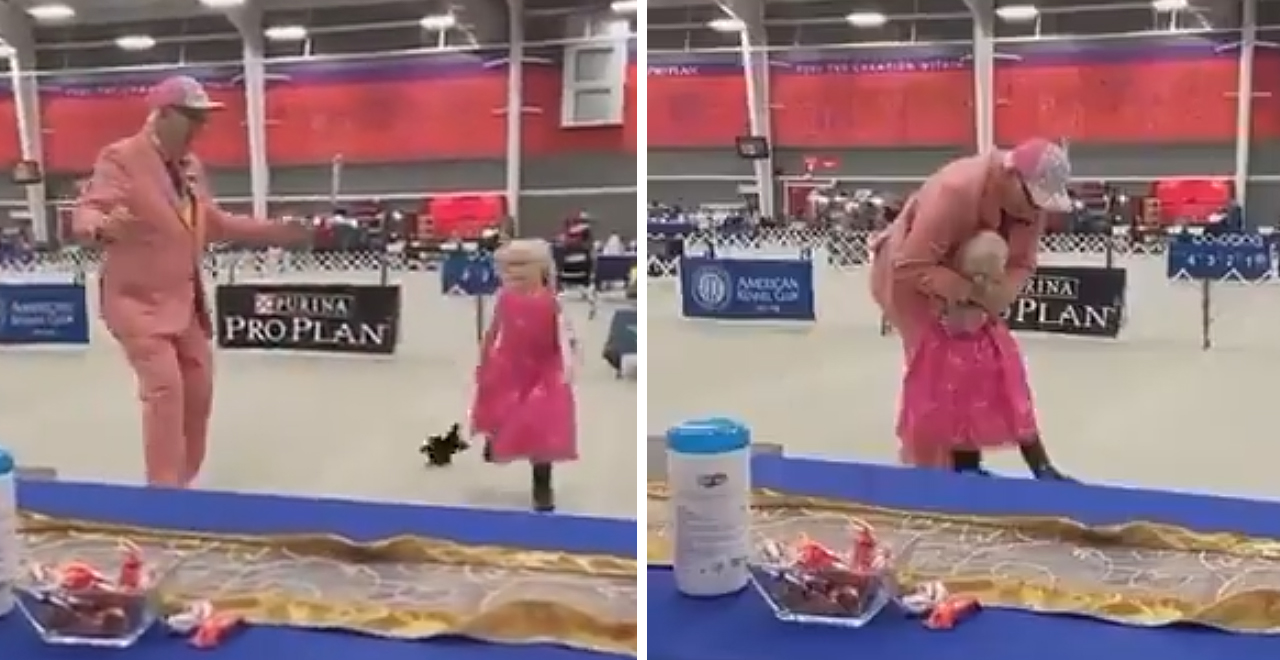 Dog shows can be a pretty formal affair. Especially to the casual viewer, the format can seem a little rigid and almost absurd. But there's a method to the madness (probably), and while niche programming, it definitely is revered in some circles (probably). Yet, even dog show people know how to capitalize on an opportunity to make a young girl's day.
In a tweet that went viral on Reddit (not always the best start to a sentence), a dog show judge noticed a young girl with autism watching from the side. He saw the stuffed puppy she was holding onto, attached to a leash.
According to The Blaze, the judge asked if she wanted to show her "dog" as well, and she enthusiastically pranced it around, followed closely by the judge. The smile on her face as she gives him a giant hug afterward is a perfect coda to the short burst of internet goodness.
A judge at a dog show saw a young girl watching from the sidelines.

The girl had autism, and she'd brought her stuffed animal.

So the judge stopped, walked over to her, and asked if she wanted to show her dog, just like the others.

This is what happened.

❤

(@akcdoglovers) pic.twitter.com/p1rslKZLft

— Goodable (@Goodable) March 5, 2020
No word on how the stuffed animal fared compared to the real competitors, but it's fair to say she won the internet, as the clip racked up more than 3 million views.
And it's a simple lesson about how far a small bit of kindness can go. And a good reminder to us all to make that extra effort to be that kindness in someone else's day.