Goalie Carey Price Reunites With 11-Yr-Old Who Lost His Mom to Cancer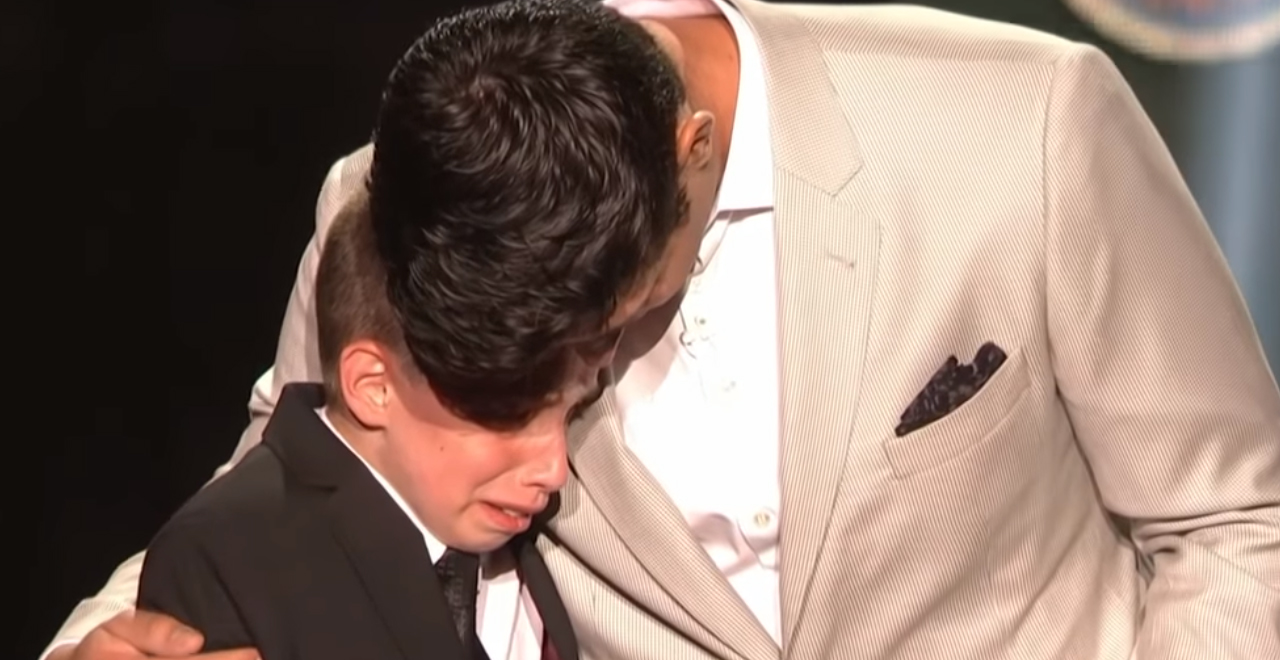 They say you should never meet your heroes, because even heroes are human, and they'll inevitably disappoint you. But for one young Canadian, he did meet his hero, more than once, and it was as far from disappointing as it gets.
Anderson Whitehead is an 11-year-old Montreal Canadiens superfan, and his favorite players is goalie Carey Price. Anderson has been going through a tough time, having lost his mother to cancer last fall. Before her death, Anderson's mom had made him a promise: that she would find a way for him to meet the goalie.
Last February, four months after she passed away, her efforts paid off.
This is everything — this young fan, Anderson, met his idol @CP0031, after his mother passed away due to cancer. She had promised him that she would do everything in her power to help the two meet and it happened. This right here is hockey. #OurGreatGame

(???? FB/ Tammy Whitehead) pic.twitter.com/ww6jLM2yoF

— NHL (@NHL) March 1, 2019
Earlier this month, the NHL Awards were held in Las Vegas, and Anderson was there as part of a celebration of the league's connection with its fans. Anderson's special meeting with Price was used as an example, and the young boy was brought to the stage. He was told that the goalie was unable to be in Vegas for the awards, but had sent along a pre-recorded video message to Anderson.
"I just wanted to say that your mother was a special person and sharing that moment with you is something that I'll always remember for the rest of my life. It was very special to me," he said on screen, before stopping halfway through and disappearing off the screen, only to suddenly appear on stage, surprising the little boy with a hug and words of reassurance.
There wasn't a dry eye in the house, or in anyone's house when the clip made it to YouTube.
The reunion wasn't the only surprise Price had for Anderson.
"I have two things for you. One is this jersey," Price said while handing a jersey to Anderson. "And the second is a question: Do you want to go to the All-Star Game next year?"
"Yes," Anderson quickly responded
"Well, hopefully I'll see you there next year, OK, buddy? Sound good?"
Safe to say it sounded pretty good to Anderson, and it was a pretty great gesture from Carey Price. They say you shouldn't meet your heroes, but sometimes, they're wrong.