This Simulator Lets You Work On Your Golf Skills From Home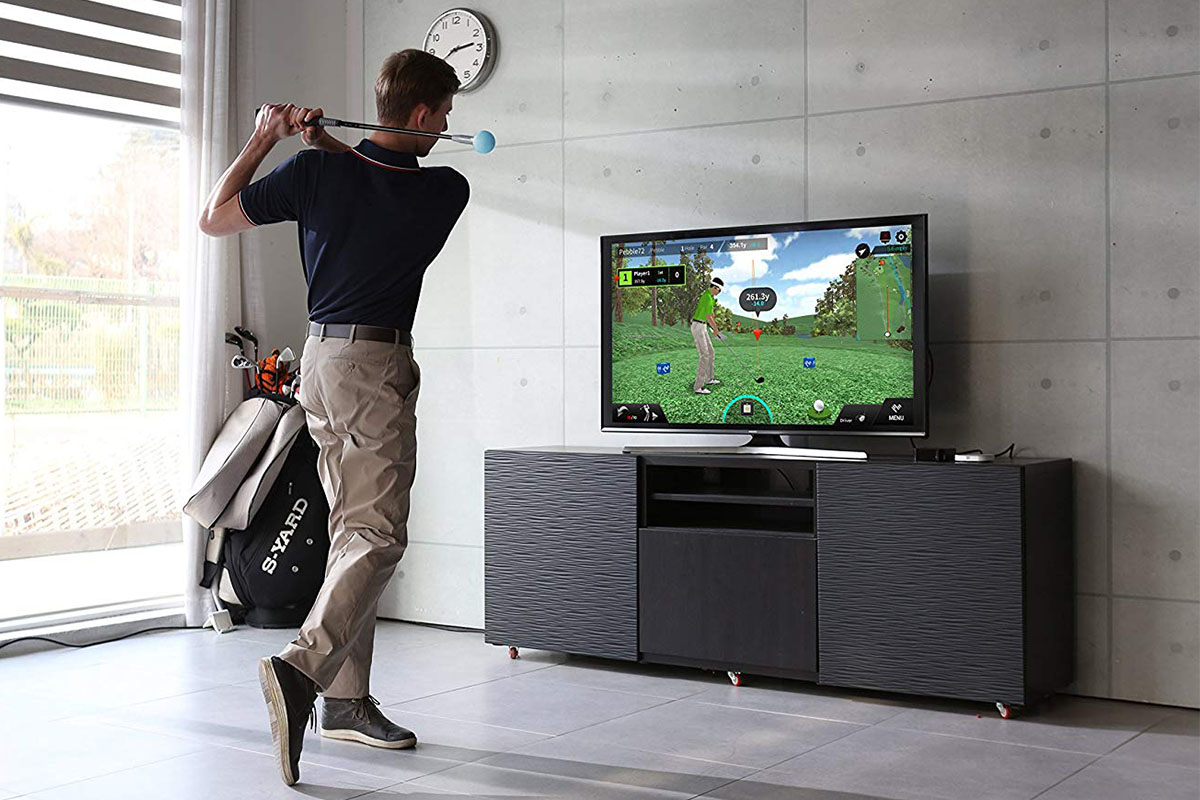 If you love to golf but getting away to hit the links seems near impossible these days, you might consider turning to video games for filling that void. But why settle for the standard controller-based play of your youth when you can immerse yourself in a far more realistic experience?
The PhiGolf: Mobile & Home Smart Golf Simulator with Swing Stick lets you practice all year round thanks to this seriously entertaining golf package that's currently $59 off with code GOLF10. Yep, PhiGolf lets you golf no matter how frightful the weather is outside, how insane your schedule might be, and whether or not your favorite course is closed again due to a global pandemic. Work on your swing at home and then challenge this 2-year-old to some match play.
PhiGolf WGT Edition lets you control the gameplay with your real golf swing. It includes a state-of-the-art sensor and swing stick, letting you play a full round of golf on a whim. Just download the WFT Golf app to your smartphone or tablet and you'll be playing on beautiful photorealistic simulations of some of the world's most famous courses. Use screen mirroring on a smart TV to get the effect on a bigger display, then add a couple of cold beers because why not.
The whole system is portable and easy to set up, so you can bring it with to you the office, on vacation, or to a buddy's house. You can play with friends or family via multiplayer mode, so get your trash talk ready.
Find out why PhiGolf raised $200,000 on Indiegogo. Get your indoor, at-home golf game on with PhiGolf: Mobile & Home Smart Golf Simulator with Swing Stick for $190 (reg. $249) with coupon GOLF10.
Prices subject to change.
Just a heads up, if you buy stuff using the provided links, The Dad may collect a small commission.