"Goodnight Scranton" Puts Dunder-Mifflin Twist on Classic Children's Book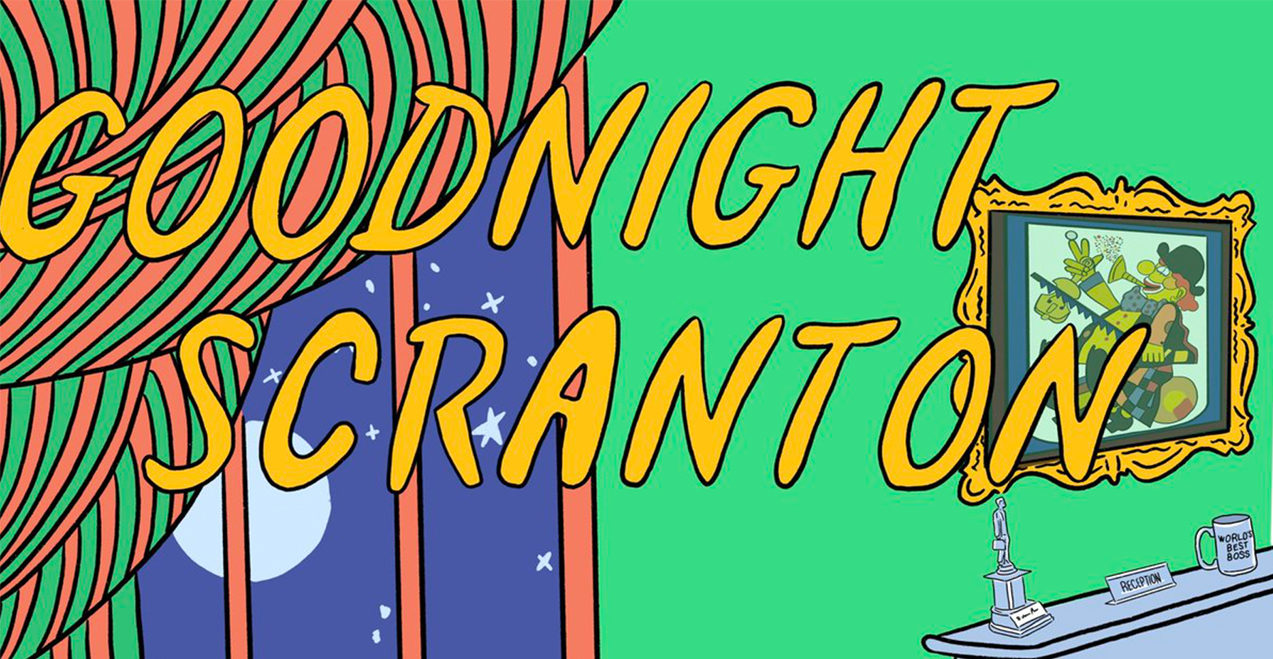 There are a lot of classic children's books, and if you're anything like me, you've read them all to your kids. It can get pretty old, even if you enjoy Dr. Seuss's tongue-twisters and repeatedly saying the word "llama."
Every once in a while, a book comes along that parents can enjoy too, and we recently caught wind of a new one that spoofs the old standby "Goodnight Moon" by putting a Dunder-Mifflin twist on it.
It's called "Goodnight Scranton" and instead of yarn and porridge, it's got Michael Scott's infamous George Foreman grill, and the sentimental teapot Jim gifted to Pam during the classic Christmas episode.
We spoke to Mark Cloud, the man behind the book, and asked him what inspired him.
"We are huge fans of The Office, obviously. Our first book about The Office, called 'Fun At The Office!' was pretty popular, so we thought why not just one more homage to the best show ever?"
Despite the fact that it's only been off the air for a few years now, and can be found in syndication and on Netflix (and soon Peacock), Mark thinks fans are nostalgic for the show and nostalgic for the classic book from their childhood.
"We thought it would be the perfect combination for a parody," he told us. "We filled the book with as many (G-rated) references as possible, so it includes Michael's George Foreman Grill, Schrute Farms, Jim's teapot for Pam, and we even created books for the bookshelf like 'Somehow I Manage' by Michael Scott and a book by Creed Bratton called 'Cartwheels R Fun!' There's even a little nod to Japan's number one heart surgeon Hidetoshi Hasagawa."
A parent himself, Mark finds new ways to relate to The Office, despite the fact that it takes place at work and not at home.
"I routinely use the following quote from the show to remind me to remain present: 'I wish there was a way to know you're in "the good old days" before you've actually left them.'"
Wait. Parenthood has 'good old days?' MICHAEL!
You can order Goodnight Scranton, and spice up your bedtime reading with a little Michael Scott and co. shenanigans on Amazon for $15.
Just a heads up, if you buy stuff using the provided links, The Dad may collect a small commission.