Watch Gordon Ramsay's Daughter Pull off an Epic Prank on Him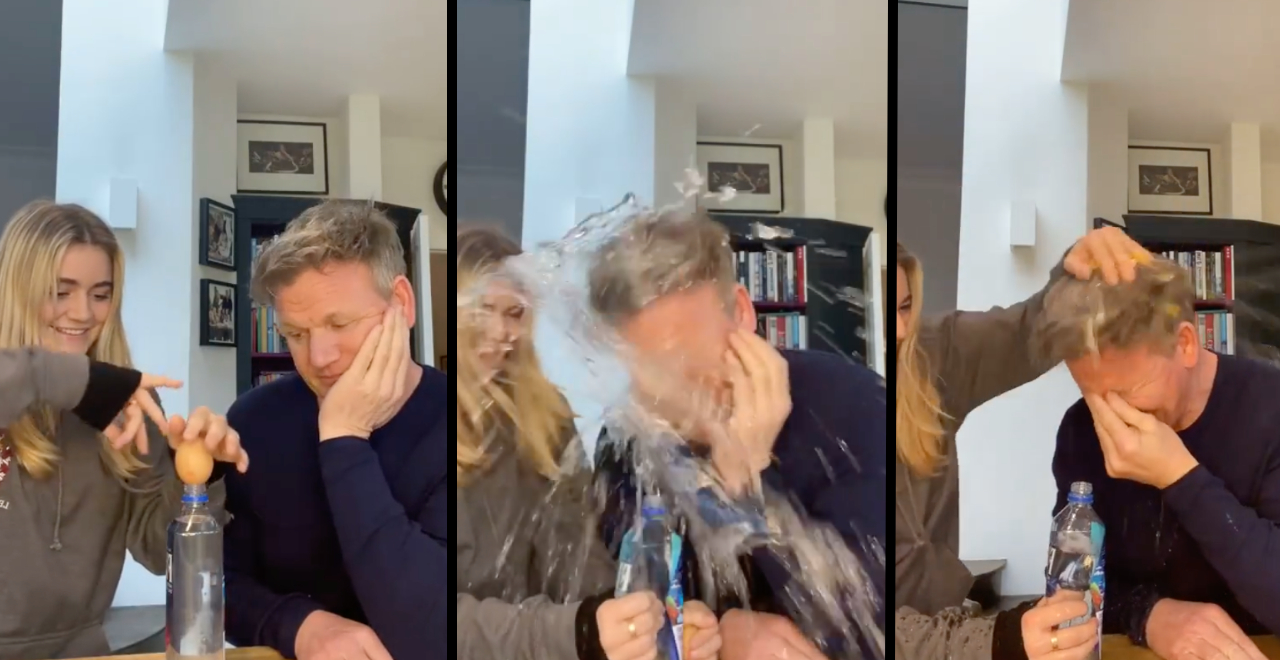 If there's been one big change in parenting over the last year, it's the willingness of dads to indulge their children in Tik Tok requests. It doesn't matter how famous you are either, as we learned this month when famous TV angry chef man Gordon Ramsay appeared on his daughter's Tik Tok for a "magic trick." Except this trick was less of the magic variety, and more of the straight-up prank variety, as 19-year-old Tilly Ramsay went for it and left her famous dad with egg on his face, literally.
The setup is simple, Tilly claims she can make an egg disappear by balancing it on a bottle of water. After using some sleight of hand to remove the egg, he leans over the bottle of water to see where it is. She then squeezes the bottle, splashing her dad in the face. And then the egg makes its reappearance, now in her hand and being smashed over his head.
After hitting him with the prank, she took off running, presumably forever. In the Tik Tok she posted, she said she was still running far, far away, which would be my strategy too if Gordon Ramsay was my dad.
View this post on Instagram
The famous TV food guy shared it on his Instagram, saying someone did the dishes in their household last night. A paltry punishment for total humiliation, but also a sign of being a good dad, when you're willing to play the total mark for your kid's enjoyment. The clip has been viewed more than 15 million times.
However, this cannot stand as the end, as any good prank war veteran can tell you, the first battle is only the beginning. And Gordon owes it to dads everywhere to take back the upper hand.