Guy Builds Mario Bros. Guitar out of 10,000 Popsicle Sticks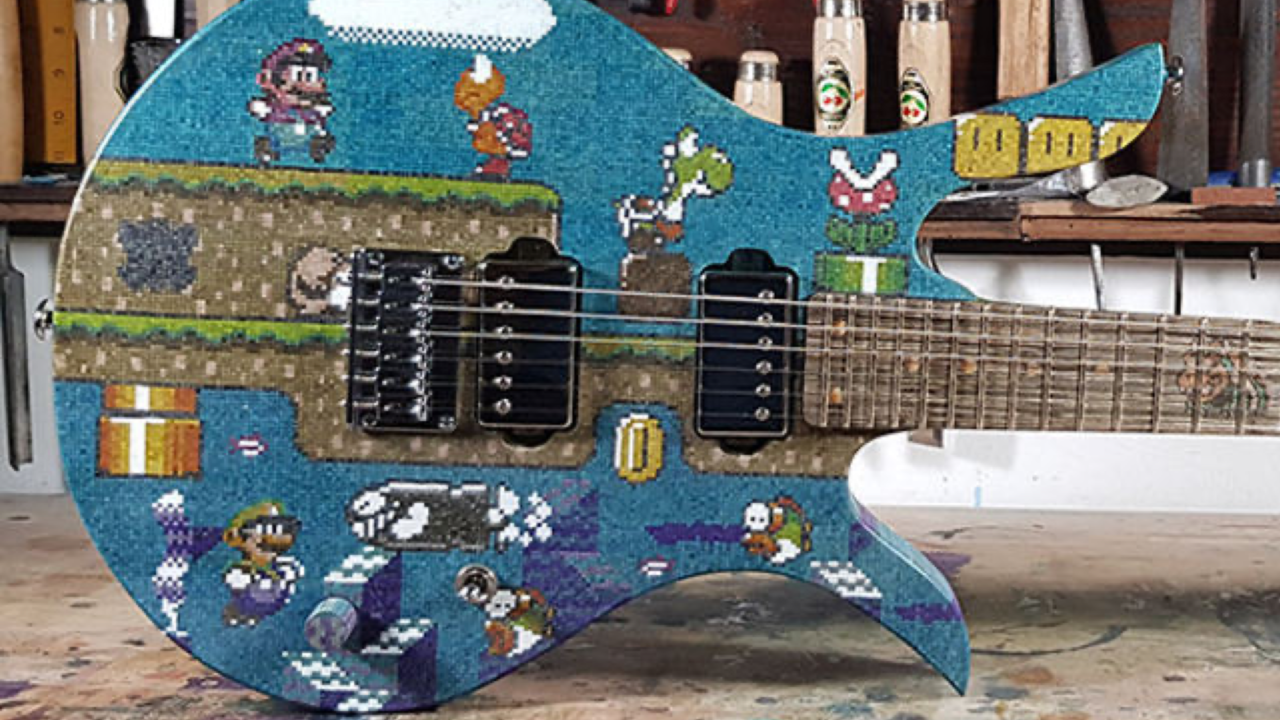 Being able to play an instrument is impressive. Building your own instrument is incredible. Building one out of thousands of dyed popsicle sticks to make a scene from Super Mario World is just absurd.
Isaac, of Cranmer Guitars in Glasgow, was inspired by a trend going around on YouTube and spent several months cutting, sanding, coloring, and gluing tiny individual pieces of wood together to create a stunning electric guitar that's an honest-to-God work of art.
"The project took around 7 months – or roughly 800 hours – to complete," Isaac told Newsflare regarding the project. "I decided on popsicle sticks as it could be manipulated in various ways to give very different results. Each stick would be able to give me 4 pixels, which could be used for the body."
An astounding 29,000 pixels were required for the entire instrument.
"They were then dyed in a custom vacuum chamber, glued into blocks of 100 and finally the whole body could be glued together. The neck, fingerboard, and headstock were also made up of popsicle sticks," Isaac stated.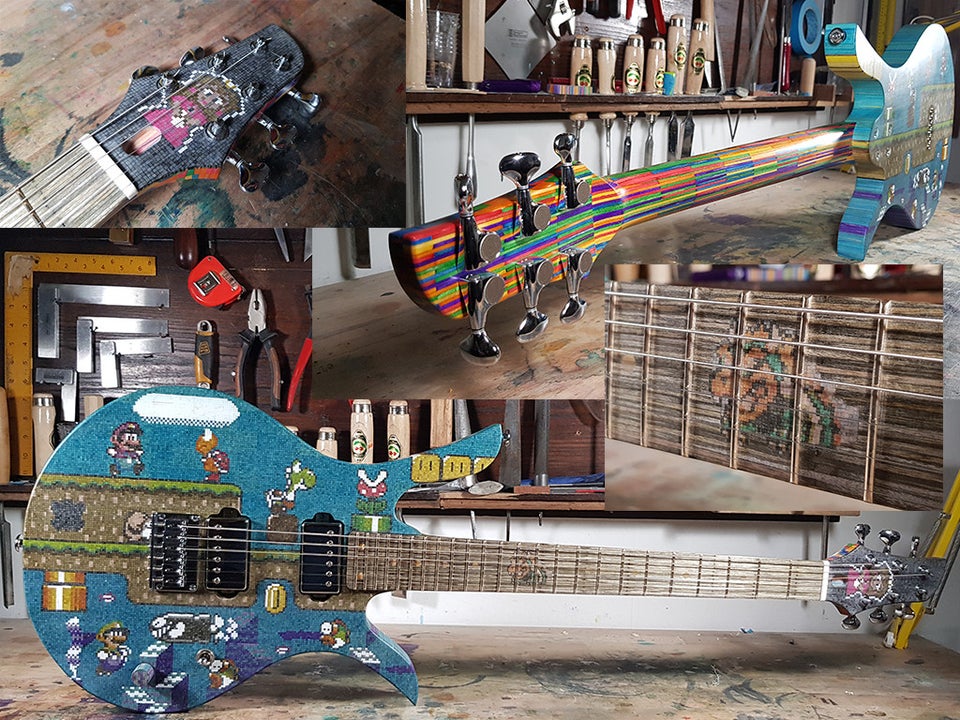 In the end, the guitar depicts both Mario and Luigi facing Bowser's baddies above ground and underwater. The neck features King Koopa himself and the headstock prominently displays Princess Peach – truly a "Super Guitario."