Hero Dad Jumps Into Moving Van to Avert Disaster [WATCH]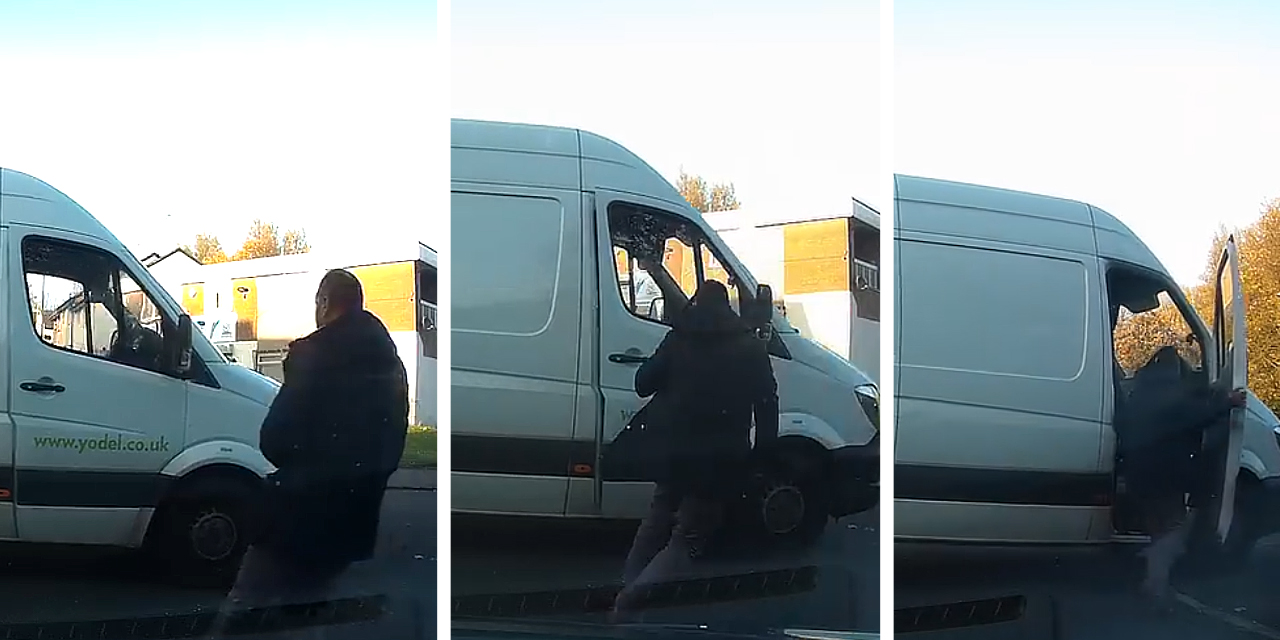 It's not every day you get the chance to be a hero, but should you find yourself in that situation, here's hoping you respond like Ali Asghar did.
The 28-year-old dad was heading home after picking up his 3-year-old daughter from nursery school when he suddenly found himself in a scary situation. It was lucky for everyone else that he was.
He saw a delivery van heading downhill toward him and he jumped out of his car and into the van to seize control of the vehicle and stop it before it could hit anyone.
"My thoughts as the van was coming towards me was 'it is going to hit me and if not me it will keep rolling until it hits someone else, maybe even a child'. Anyone could've got hurt, I had to do something," the Uber driver told the Daily Mail.
The delivery van had been stolen and the thieves had ransacked it and loaded its packages into their car in an alley, leaving the van to roll as they deserted it. Dashboard footage from Asghar's camera shows two men jumping out of the van as it began to roll toward him.
The footage then shows the dad backing his car out of the way as the van progresses towards him. We're even able to catch a glimpse of a mother and her small children on the opposite side of the street. Asghar then then exits his vehicle and jumps into the van and yanking the emergency brake to stop it before it could hit anyone or anything.
Local police praised Asghar. 'We would like to praise… Mr Asghar, who heroically jumped in the abandoned van and was able to avert a possible tragedy.'
Watch the footage: