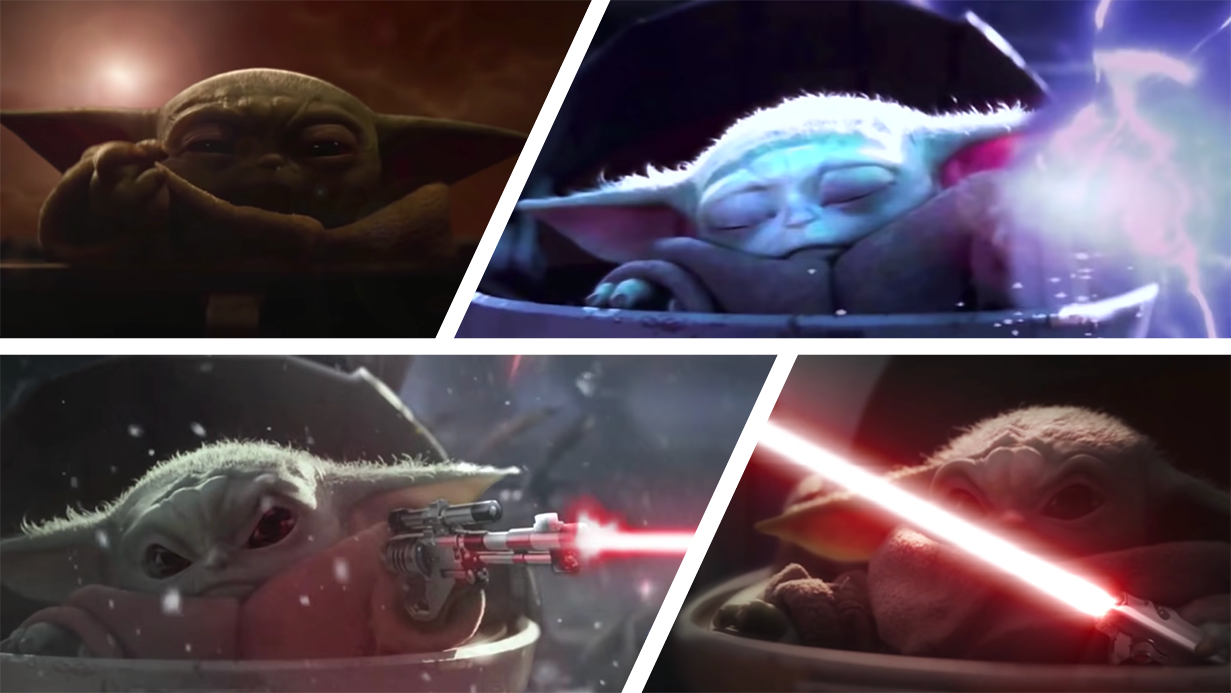 Credit: YouTube / MaxeBaumannFilms2013
The booming success of The Mandalorian is due in large part to an engaging storyline, great cinematography, and stunning special effects, but the staggering cultural waves it has caused are predominantly a result of the tiny green-skinned superstar colloquially known as "Baby Yoda." Without those giant doe eyes and adorable coos from his space baby stroller, there's simply no way the show would have become the phenomenon it is today.
But what if all that cuteness was just a cover for something… darker?
YouTuber and video editor MaxeBaumannFilms2013 (the creator behind the massively viral 'Baby Yoda vs. Darth Sidious' video) has returned to give us a glimpse of an alternate timeline where the baby force-user is actually in league with the Palpatine, carrying out the Chancellor's infamous Order 66 firsthand. The result is something as ominous as it is hilarious.
Not only is Baby Yoda responsible for sending the order out to the clone troopers galaxy-wide, effectively making him responsible for countless Jedi deaths, but he then hops from planet to planet, taking down powerful Jedi masters firsthand. He even force chokes Padme for no apparent reason. Like, what the hell, dude?
In the end, though, we return to see Mando in the dirt and regaining consciousness, suggesting the violent sequence was all just a bizarre nightmare. But with The Mandalorian already confirmed for a second season release in Fall 2020, anything is possible – even bloodthirsty space infants.