Hospital Workers Cheer on 2-Year-Old Taking His First Steps After Paralysis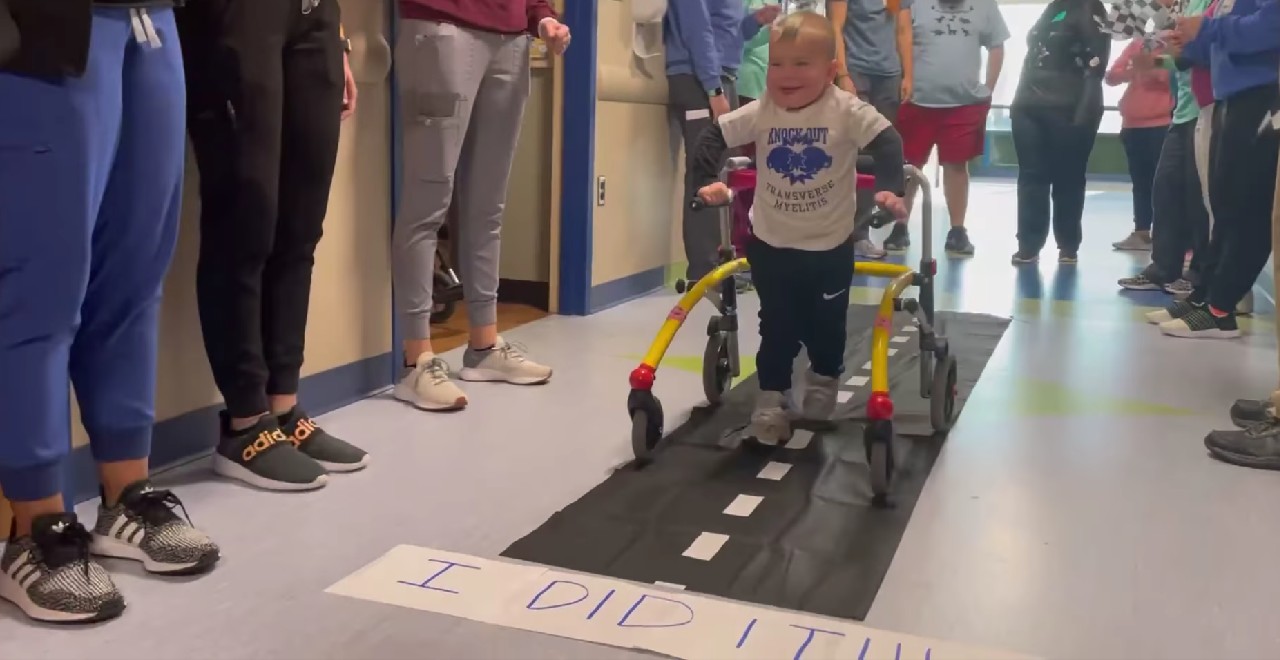 Hospitals haven't had a ton of good news to celebrate over the past year. It's been a time of absolute turmoil, as our healthcare heroes worked crazy long shifts in ERs and COVID wards, while others found themselves furloughed or cut when elective procedures were restricted. Not only has it been physically taxing to work in healthcare, but it's also been mentally exhausting too, so it's important to celebrate every win you can.
In Akron's Children's Hospital, a two-year-old took his first steps after being completely paralyzed, and he had the entire hospital cheering him on the entire way.
View this post on Instagram
Late last year, Alaric Bridgeman suffered from transverse myelitis and was completely paralyzed. It wasn't until near Christmas that he started showing some intentional movement, which began weeks of hard work with physical therapists to regain motion a tiny bit at a time.
The boy worked hard with his "beloved physical therapists" twice a day, according to the hospital. His dad, Dustin, would also take Alaric on long walks around the hospital, making friends "with everyone they passed" along the way.
Eventually, the work they all did together allowed Alaric to leave the hospital and continue his progress at home. And as he took his first steps alone with his walkers, the hospital was lined with family, friends, and staff members cheered him on. The only thing bigger than the cheers was the smile on his face.
"It was a very exciting day to send Alaric home and see all the incredible progress he has made!" the hospital wrote.