Viral Hot Dog Costume Boy Relishes Visit From Wienermobile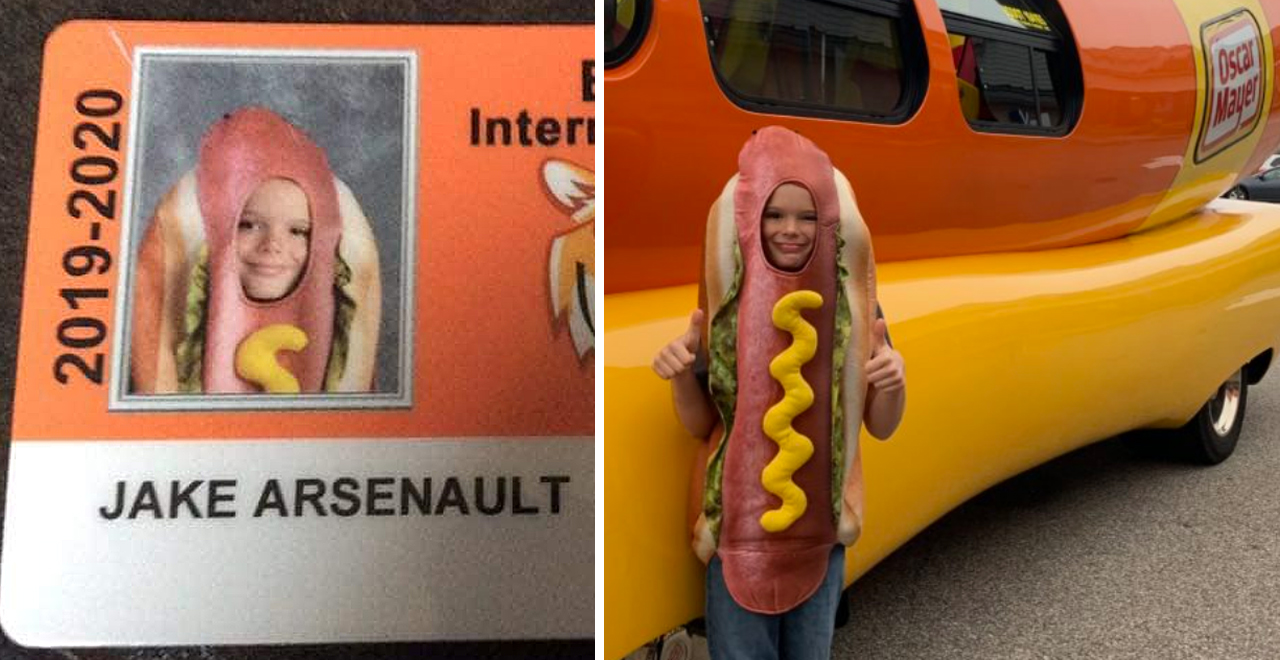 A fourth-grader earned legend status after he wore a hot dog costume for his school photo. A dare from his dad got him to commit to the costume, and the picture of his school ID went viral soon after.
And now, Jake is finally getting the recognition he deserves: a personal visit from the Oscar Mayer Wienermobile. The 27-foot hot dog on wheels came by to take him and his friends to the movie theater.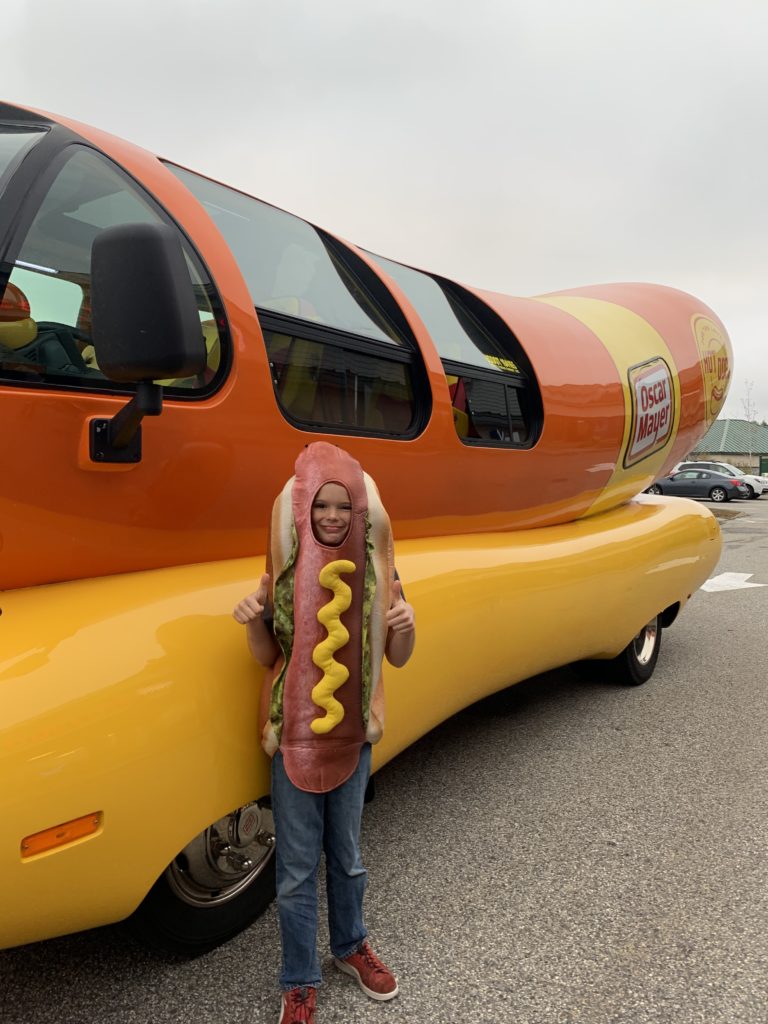 His dad bet him $10 to go through with the stunt, but the original idea was his mom's. Now his parents say Jake has been recognized in public as "the hot dog boy."
According to a statement from Oscar Mayer:
"As America's hot dog connoisseurs, no one appreciates a good hot dog costume more than Oscar Mayer. When we saw Jake's school photo, we knew we had to do something to reward him for the most epic school ID we've ever seen."
"All I can do is laugh about how far it's gone," the boy's dad told Fox.