14-Yr-Old Turns His Hot Dog Cart Into a Real Restaurant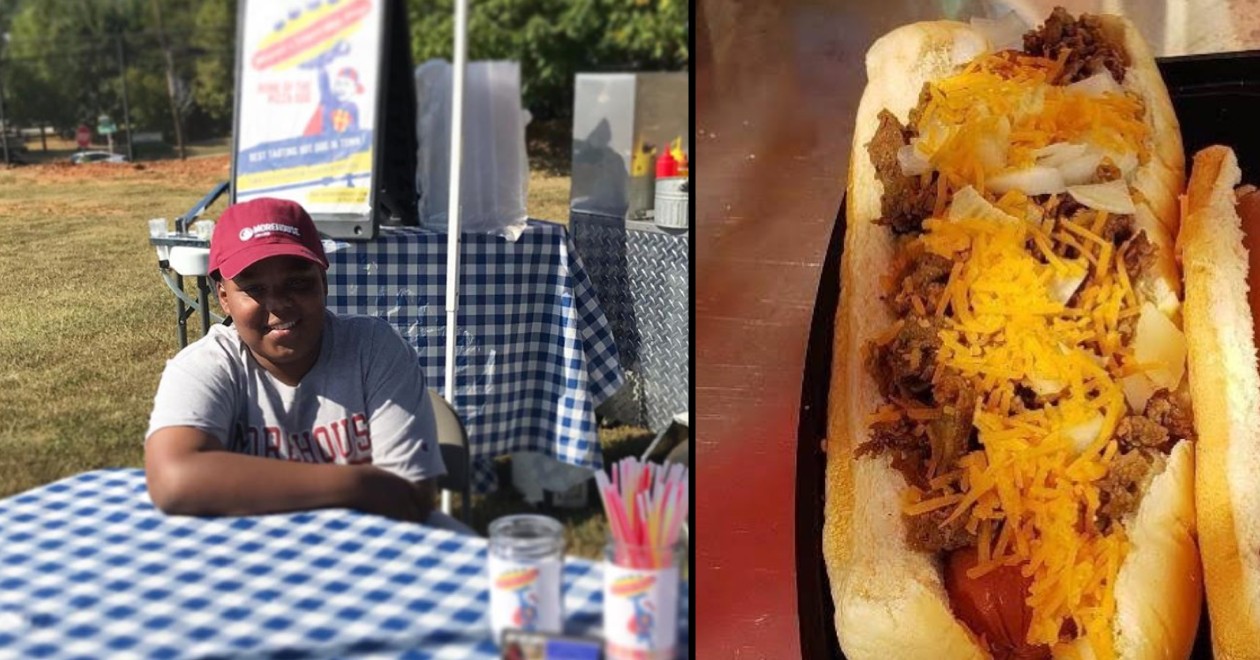 When a kid shows a touch of an entrepreneurial spirit, you try to encourage that as a parent. Maybe they set up a lemonade stand for a few days in the summer, or a "store" making crafts sold to friends and family. On a much rarer occasion, they turn into an actual hit business run by a teenager.
That's the story for Mason, a 14-year-old boy in Georgia. Three years ago, he wanted to find a part-time job to make some extra money, but was turned away everywhere he went because he was 'too young', he told Good Morning America.
"That's when I started telling myself, I can be my own boss instead of working for someone else and giving them money," Mason said.
He earned some money mowing lawns, walking dogs, and washing cars and turned his earnings into a small food cart. He opened it on a college campus and it began to take off. Until COVID, which shut down the campus, and the foot traffic his hot dog cart relied on.
View this post on Instagram
He was determined to continue, and his older sister Mary helped him navigate the world of red tape involved in getting a business license. Long story short, Mason's Super Dogs is now a real place, and he's the youngest restaurant owner in Georgia. The 14-year-old has a real staff that helps him out while he's at school, and the hot dog stand has sold more than 500 hot dogs per day since their opening several weeks ago.

The eighth-grader makes creative hot dogs and a vegan hot dog which was named one of the best in the country by PETA, and Mason is envisioning a future where he's got stores everywhere 'like McDonald's.'
View this post on Instagram
This is why it's important to encourage your dreams. And if they are delicious dreams, all the better. His advice to other junior high kids?
"Do what you're good at," he said. "Because you can turn your hobby into a business that makes you money."