Hand to Hold Launches Zoom Support Groups For NICU Families Amid COVID-19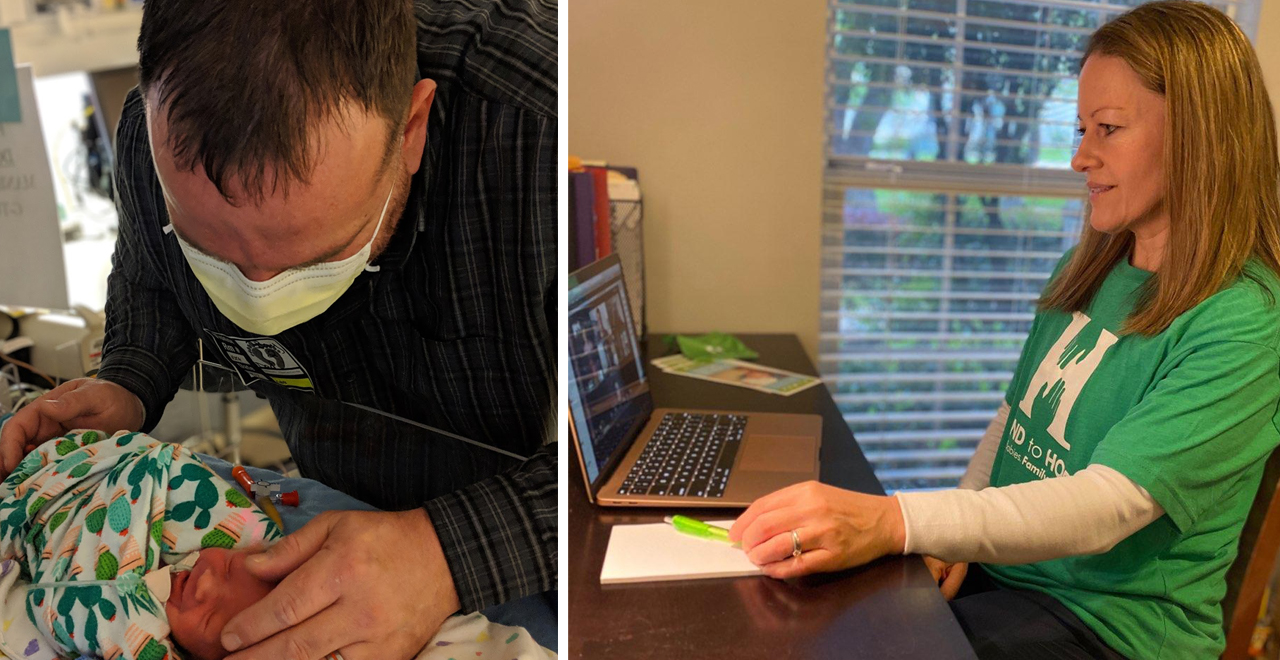 If there's one lesson COVID-19 has taught us, it's that everything is harder now. The people and support we took for granted have never been needed more, and that stress and pressure is manifesting in ways we probably aren't even aware of yet. But some people are trying to make a difference, even in the face of the stiffer challenge.
For the parents of premature babies and newborns confined to a NICU, this can be an especially crushing time. Not only are the routines, hours and processes at the hospitals different, but the parents are also isolated from family and friends that would normally carry them through something traumatic like that.
Huggies and non-profit Hand to Hold are doing something about that. The nonprofit for NICU families announced an innovative new project, launching virtual support groups for NICU families and nurses. The virtual support sessions will be free for caregivers and families and are modeled after the in-person groups Hand to Hold used to run.
Huggies, who already sponsors a plethora of game-changing charities for parents, is sponsoring the rollout of this national program.
This is the world we're in now, and if we're all living on Zoom, it's important that support resources like this are available for NICU parents.
"NICU families are facing escalating mental health challenges due to virus infection fears, additional financial concerns, limitations on when they can visit their baby in the NICU and being socially isolated from their support system of family and friends," said Kelli Kelley, NICU parent and founder/CEO of Hand to Hold, in a press release. She said providing a "hand to hold" and emotional support for parents is vital.
These days, we all need all the help we can get, so if you know a NICU family or a parent going through the experience of a premature baby or the loss of a baby, send them to the nonprofit's website to sign up for a session.
You don't have to fire up your Zoom game to get support either, as the group runs a series of private Facebook groups for parents as well.
Rebecca Dunphey, President of Baby and Childcare, Kimberly-Clark North
America said the COVID-19 pandemic is challenging everyone to help however they can. "We have Huggies hospital partners and NICUs top of mind right now, and ensuring they have Huggies products and services, like these virtual support groups, available to help care for their tiniest patients is a priority and privilege," she said.