Hundreds of Strangers Show up to Mourn Veteran With No Next of Kin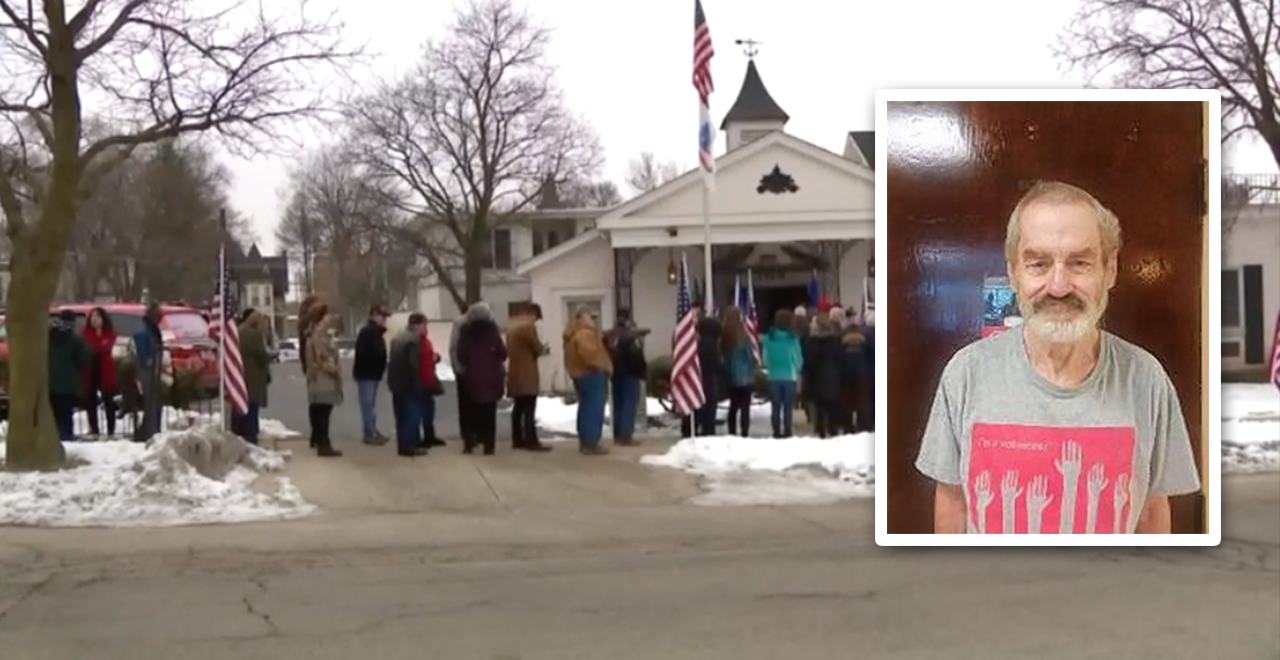 John James Murphy often spoke of his time in the Air Force with the staff at River View Rehab in Elgin, Illinois. It was there that 71-year-old Murphy spent his final few years, recounting stories of his time in Vietnam where he was awarded several medals for his service.
Murphy mentioned a falling out with his family to one of the staff at River View, but didn't like to discuss it at length. "I had to honor his wishes. He said he didn't want to talk about it. I was OK with that," recalled Pawn Thammarath, from River View. So when he passed back in December, there weren't family members to notify, and worse, no one left to mourn a man who served his country with pride.
Thankfully, as is now typical of these situations, the internet and community members united to ensure that Murphy would have the ceremony he deserved. Local funeral home owner Dan Symonds, a veteran himself, made sure Murphy would be remembered for his service.
Symonds told the Daily Herald that ensuring veterans get the send-off they deserve often means doing whatever you can to make it happen, including searching for family and contacting Veteran affairs to ensure proper military burial. "Everybody deserves a decent burial and these guys, it doesn't matter where they served, even if they didn't see combat, they deserve to be honored."
Symonds' plea for attendees would not go unanswered. On Wednesday, almost 500 individuals were on-hand and waiting to pay their respects. From Veterans that came from miles away, to local police and firefighters who lined the streets, John James Murphy had a line that stretched around the building, all there to pay their respect to a man many had never met.
"The outcry of love and support have been overwhelming," Symonds said. While he's happy that so many showed up, it's those who didn't that has Symonds making one more request. "We want and hope and we pray that maybe, by some chance, his daughter or his grandchildren realize that he's passed." The funeral home is holding onto the flag awarded to family after the passing of a veteran with hopes to return it to them someday.