Is Ace Ventura 3 In the Works?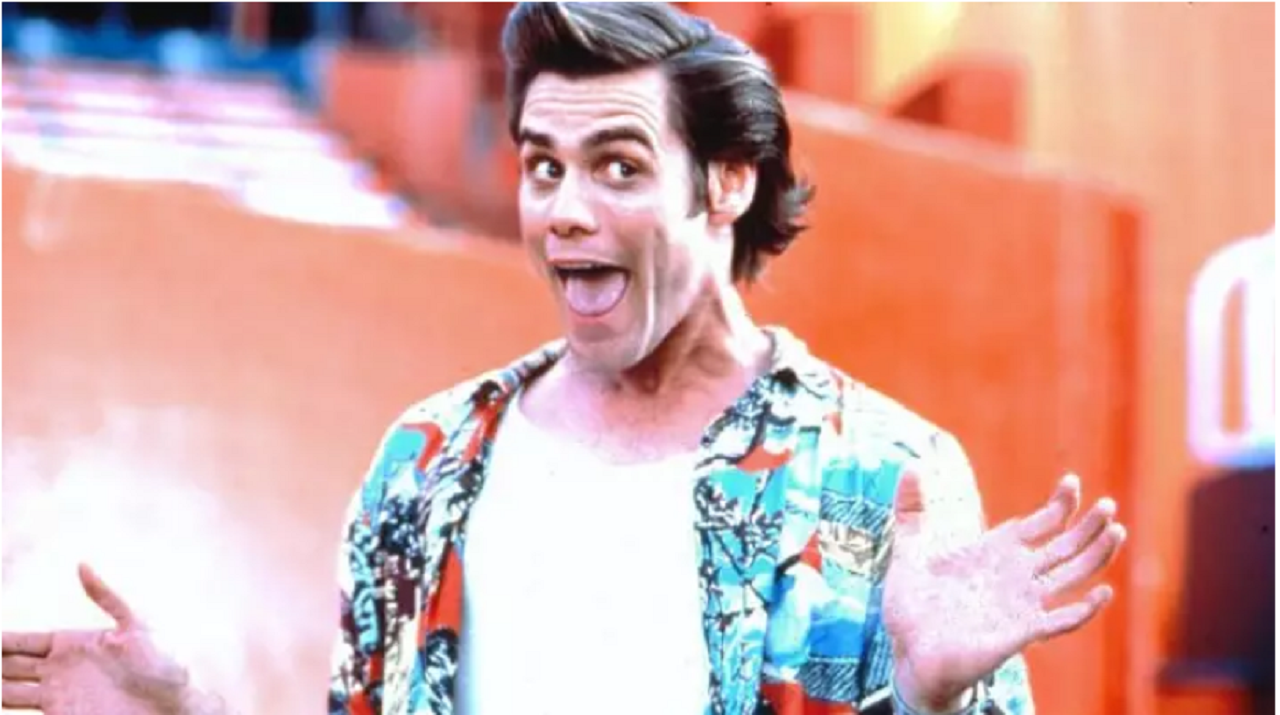 Of all the sequels, reboots, remakes, reimaginings and updates swirling around in Hollywood, this is not one I ever expected.
Apparently a third Ace Ventura movie may be in the works.
The first Ace Ventura helped kick-off Jim Carrey's box office dominance in the mid-90s. Along with Dumb and Dumber and The Mask, Ventura was a huge hit, launching the Living Color comic into the stratosphere, from which he wouldn't completely come down until he shifted to more serious, sentimental fare. (Remember The Majestic? Me neither.)
Now, on the heels of what looks like a scenery-chewing performance in the forthcoming Sonic the Hedgehog movie, Carrey may be returning to one of his most iconic roles. He's already played Ace twice, butt (pun intended) the second one didn't go so well. He's also no stranger to returning to characters after a long time off, as evidenced by the ill-fated Dumb and Dumber sequel he starred in a few years back.
Whether this actually happens is yet to be seen, as the Twitter frenzy around it was kicked off by a cryptic, detail-free tweet from an CNBC writer.
Ace Ventura 3?! 🤔 pic.twitter.com/wEfz9VEgV9

— Daniel Richtman (@DanielRPK) December 9, 2019
The punctuation and emoji in the tweet seem to suggest that even as he puts the rumor out there, he doesn't necessarily believe it. Of course, there is little need for facts on social media, and the rumor was quickly up and running, with Ace Ventura's production studio adding fuel to the fire with a tweet of their own:
👀 #AceVentura3 https://t.co/ygqtDlQO4I

— Morgan Creek (@Morgan__Creek) December 7, 2019
Again, side-eye is far from a definitive statement. Side-eye emojis don't usually have greenlighting power. And just last year, Tommy Davidson, a friend and former co-star of Carrey's, told US Weekly that the actor is not interested.
"[Carrey] doesn't want to do it now. But Jim is one of those kind of artists that, you know, he does what he feels, he does what he believes in. I asked him about it. I told him, 'Hey man, it'd be nice in Jamaica.' He said, 'No I'm not doing those now," Davidson said.
So we'll see. But based on the social media response, even if Jim Carrey's not ready for Ace Ventura 3, his fans are.
THIS IS THE BEST NEWS EVER!!

— Zak Frost (@Zakvlogz) December 7, 2019