Internet Debates Whether Goofy is a Cow or a Dog, For Some Reason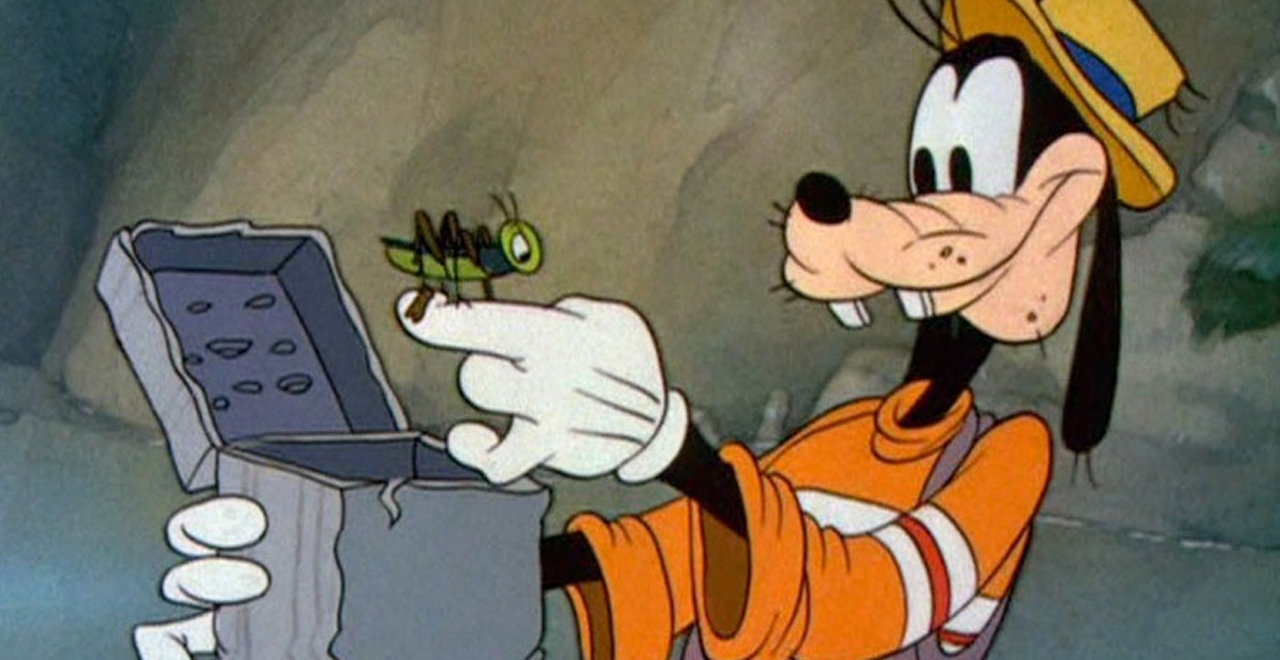 The quarantine has left us all with a lot of free time. No sports to watch, no events to attend, no bars to visit, no restaurants to eat at; we're all forced to sit inside and pass the time the way our forefathers did. With streaming services and board games.
For some people, all this free time is a boon. It allows for the learning of a new language or a new skill. It offers the freedom to finally finish that novel, or redecorate the sunroom. And it lets us ponder the mysteries of the universe.
Like whether Goofy is a dog or a cow.
I'd like to say that this is what the quarantine has done to us – after all, Twitter is currently aflame with arguments over this issue – but the debate originated years ago, thanks to this bizarre article claiming that the true origins of the iconic Disney character were part of a cover-up.
Snopes already debunked their claims – thank god, because I don't know about you, but I can't live in a world in which there's confusion about Goofy – but that hasn't stopped social media obviously. When have facts ever had anything to do with social media?
People will believe anything:
I just found out goofy is a cow not a dog pic.twitter.com/xsNuP2ILgW

— Angelo Dawkins (@AngeloDawkins) May 2, 2020
So Goofy is a damn cow not a dog wow 😂😂😂 I was today's years old and never knew that @Disney you got some explaining to do any other secrets you hiding from us

— The_Realest_4 (@realest_4) May 2, 2020
Omg did you guys know that goofy is actually a cow and not a dog? WHAT THE HECKKKKK SJDKSNDJODMS

— 🥺 (@beardedunicorn7) April 30, 2020
Thankfully, some good people are fighting for truth while the debate rages on:
Yesterday, my bff sent me a meme saying Goofy was a cow not a dog and I'm still pissed at it. Like, there's literally no possible way he's a cow. ALL the other characters in a goofy movie are clearly dogs. You're telling me that one rando family of cows lives amongst dogs?

— Shannon (@im_shannon_o) April 29, 2020
This woman tried to argue against the cow theory but also sort of thinks Goofy is a human man?
idc if walt disney HIMSELF tells me Goofy is a cow. that man will always be a dog to me.

— grace (@graxekarol) April 28, 2020
It's enough to make your head spin! Thankfully someone went to the ultimate authority: Wikipedia.
Goofy is a DOG. Who started this Cow nonsense? It even says right here what he is. pic.twitter.com/LoZwzAK91j

— Michael (@HellcatPerez) May 2, 2020
Debate over. Until someone goes to Wikipedia and alters it because there are no facts anymore. I don't care what Goofy is, I'm just happy we're all using our time productively.