Dad Bored From Isolation Discovers Scenic Route to Bathroom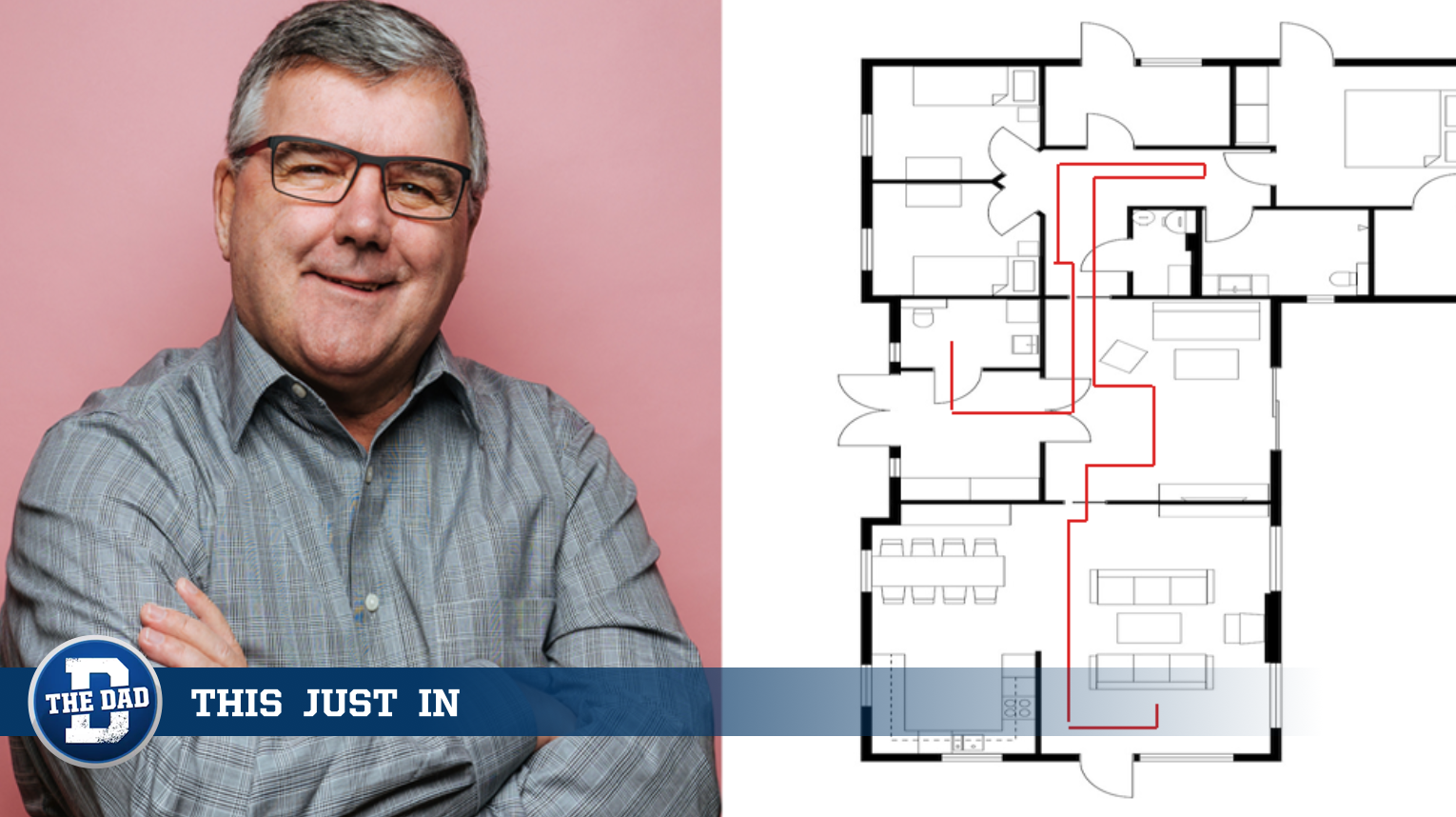 YOUNGSTOWN, OHIO — Suggesting the tried-and-true path was "antiquated," local quarantined dad Jeff Murtaugh recently announced that he's discovered a new, more scenic route from the living room to the bathroom.
"This is a game-changer," Murtaugh beamed. "For too long this family has been encumbered by the humdrum monotony of the hallway every time nature calls. Those days are done for."
Murtaugh claims you can make a detour through the dining room, where you'll find all sorts of chairs and placemat doilies to stand and marvel at for a bit.
"Bathroom ain't goin' nowhere," Murtaugh said, fists rested on hips, admiring a big bowl on fruit in the center of the dining table. "Look at all that fruit," he added.
Murtaugh knew something was to be done when he witnessed his youngest, Kevin, make a quick dash down the hallway for the restroom.
"I remember shouting to him, hey, where's the fire?" Murtaugh recalled. "It's just go go go with kids these days. Whatever happened to taking a moment to stop and smell the mahogany?"
Murtaugh says he hopes others will soon follow suit and learn to forego the recurring tedium of a family portrait-lined hallway in favor of something better.
Despite being completely plausible to parents, THIS JUST IN is satire and intended for entertainment purposes only. For more stories like this one click here.