Keanu Is Geting a Russo Brothers Produced Vigilante Superhero Movie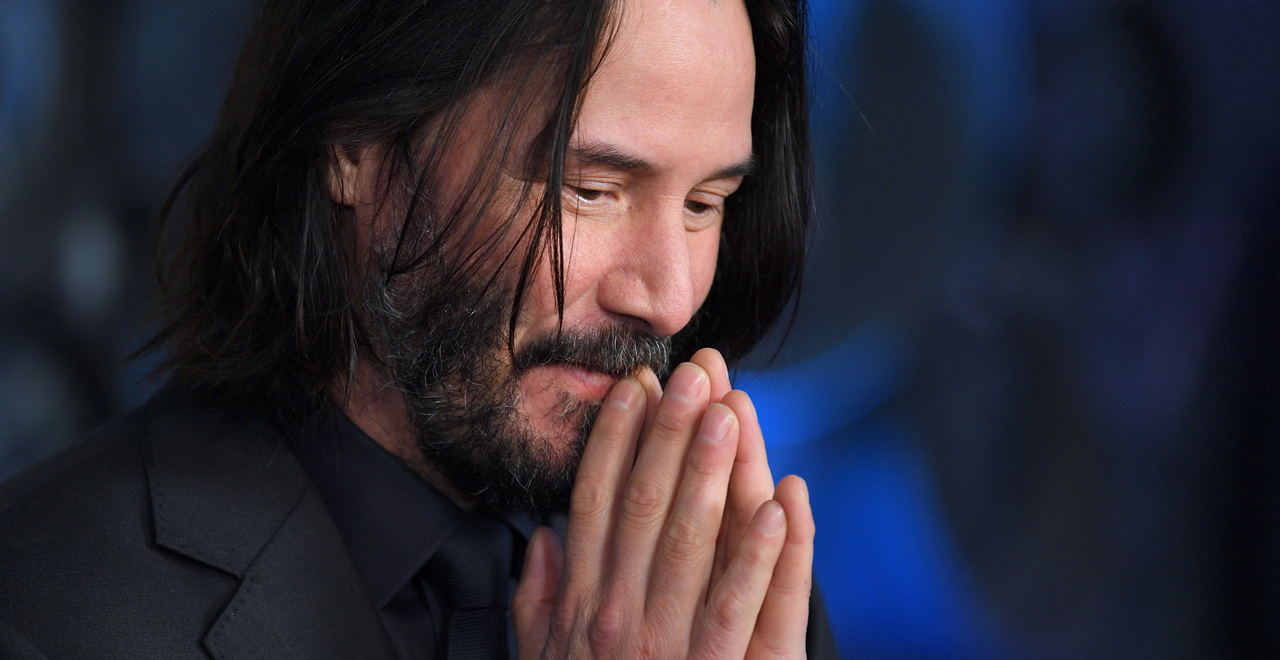 You know Keanu. You love Keanu. Whether it's from his 80s hits like Bill and Ted's, his 90s hits like Point Break and Speed and The Matrix, his hits in the aughts like The Replacements and… okay the aughts were a downtime, or his more recent hits, like the John Wick movies and his fun voice-performance in the latest Toy Story flick.
The dude is on a roll and has a few more potential hits coming, including sequels to Bill and Ted's and The Matrix. His laid-back zen persona has a lot of admirers inside and outside of multiplexes, he dates women sort of close to his own age, and he does favors for regular people without making a big deal out of it. He's something of a superhero, a Hollywood superstar who's decent, charitable, and doesn't crave the limelight.  There's even a petition to make Keanu Time Magazine's Person of the Year.
Now he's going to be a superhero on screen too, not that he hasn't basically done that before. I mean what is John Wick but Superman with an uncanny knack for shooting people in the head? What is Neo but Superman with killer hacking skills? But now he may actually play a real superhero. Unfortunately not in the MCU. (Yet.)
It is being produces by the duo who helmed Winter Soldier, Infinity War, and Endgame though, so he's getting there?
Chris and Anthony Russo are making the rounds promoting 21 Bridges, the Chadwick Boseman action movie they produced, and they let spill to Inverse that they are developing a script called Past Midnight for Netflix.
The details are scarce:
Inverse: You're producing a lot of movies now, but one of the most intriguing is Past Midnight, which is a superhero movie starring Keanu Reeves. Can you tell me anything about that?*
Joe Russo: Past Midnight's still in a very formative stage. So it's probably not best to talk about it yet, but it is a fascinating script.
They haven't even begun shooting! And the title is borderline meaningless. Is he a vampire? That's Jared Leto's superhero corner! Maybe he's a guy who never sleeps. Or takes a lot of red-eyes. I got nothing. But Keanu is on a hot streak and I'm down for just about anything.
Even Spongebob!