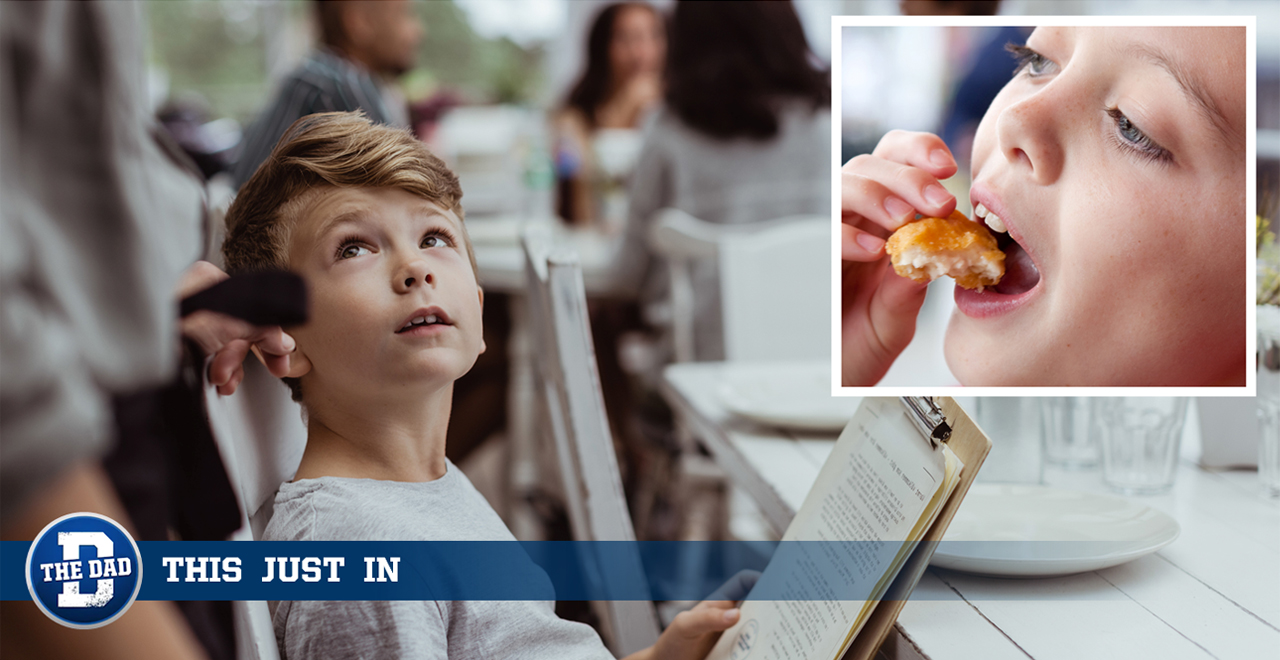 Credit: Getty/Maskot/HelpingHandPhotos
TOLEDO, OH – Second-grader Jesse Landgraf hailed a local restaurant's nugget sommelier as "sophisticated and insightful," in a glowing review posted Tuesday.
"I have a sophisticated palate — I eat literally any kind of nugget," the 7-year-old said in his review of Big Papa's Diner. "Having a trained nugget professional to communicate with is really important to me."
Many kid-friendly restaurants now offer a nugget sommelier — or "nuggetista" — since that is the only thing kids will eat.
More than simply providing options for different kinds of nuggets, the 7-year-old said his nugget steward asked insightful questions so he could find the right nugget style for Jake's palate.
"I was initially leaning toward the beef nuggets, but he said that wouldn't pair well with my chocolate milk," Jake recounted. "I appreciate that kind of expertise."
Ultimately, Jake said he opted for the chicken nuggets because they were shaped like dinosaurs.
Despite being completely plausible to parents, THIS JUST IN is satire and intended for entertainment purposes only. For more stories like this one click here.