Kids Who Look Like Dad Are Healthier Because It Keeps Them Around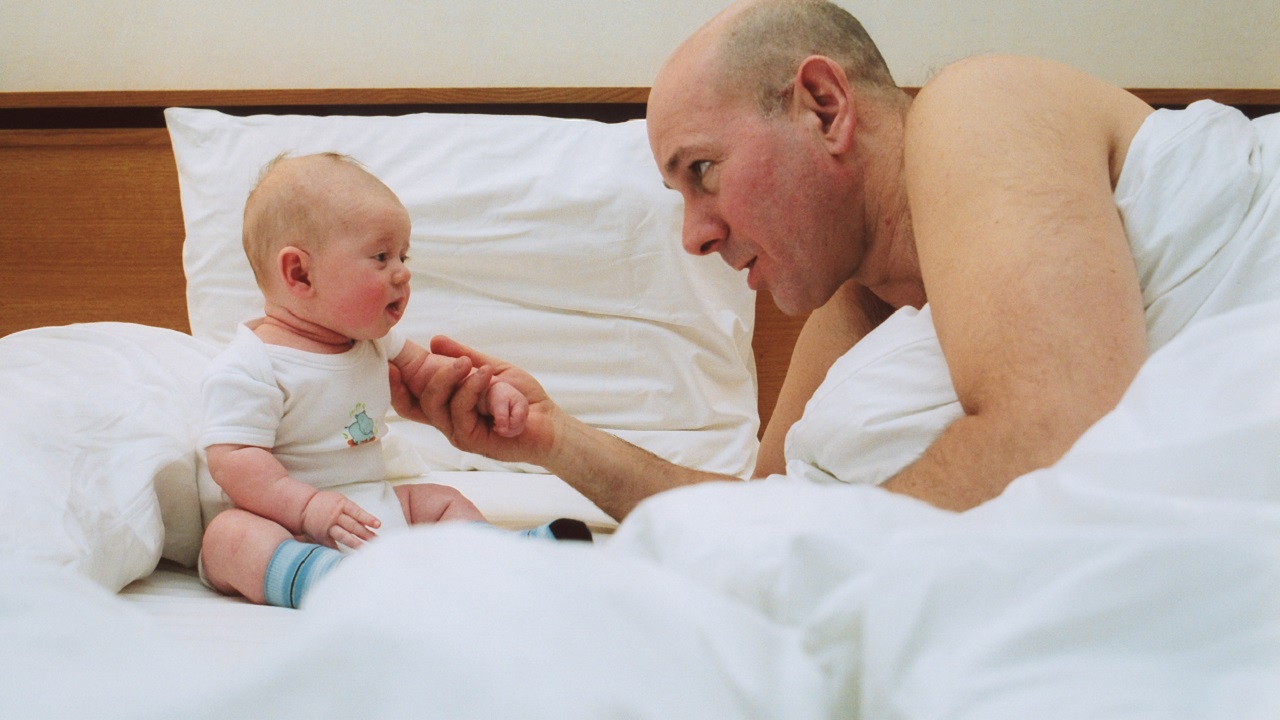 Dad face is even better than Dad bod!
My wife and I wanted a girl. We got two boys. Both of our guys worship their mom, and they tolerate me. Which can be something of a downer, in those instances where I want their affection, but actually comes in handy when it's time for someone to drop the hammer.
I'm the disciplinarian in our house, and that works for me. They already prefer their mother, so when I play bad cop, I have nothing to lose. Besides, the joke's on them, because they may like Mommy more, but they both look exactly like Daddy.
Turns out that's not quite the curse I thought it was. According to science, kids that look like their dad make healthier babies.
There's a new study out, on Science Daily, that finds that babies who look like their father when they're born end up being healthier a year later. It also asserts that babies who spend more time with their dads are better off as well, to which we all say: no shit, Sherlock. (Unfortunately the report has nothing to say about the toll spending time with kids takes on dad!)
It turns out the two things are linked, in that babies who resemble their dads tend to spend more time with them, presumably because of some biological instinct. I'd wager that if you're baby comes out looking like the mailman, the odds of you two bonding are a little lower.
Don't laugh, a doctor even says so! "Those fathers that perceive the baby's resemblance to them are more certain the baby is theirs, and thus spend more time with the baby," said Dr. Solomon Polachek, Distinguished Research Professor of Economics at Binghamton University and one of two doctors who created the study.
The study focused on 715 families in which the kids lived with their mom and shows that the more those kids' dads were around, the better off they were. The doctors behind the study are hopeful that their findings will encourage increased support for those fathers.
"Greater efforts could be made to encourage these fathers to frequently engage their children through parenting classes, health education, and job training to enhance earnings," said Polachek.
Well, duh. It's about time we stop considering fathers second-class parents and start giving them, and moms too, all the help they need to raise their children to be healthy, well-adjusted, productive people.
After all, it's only the future of the human race at stake.