Kind Boy Gives His Shoes to Kid Playing Basketball Barefoot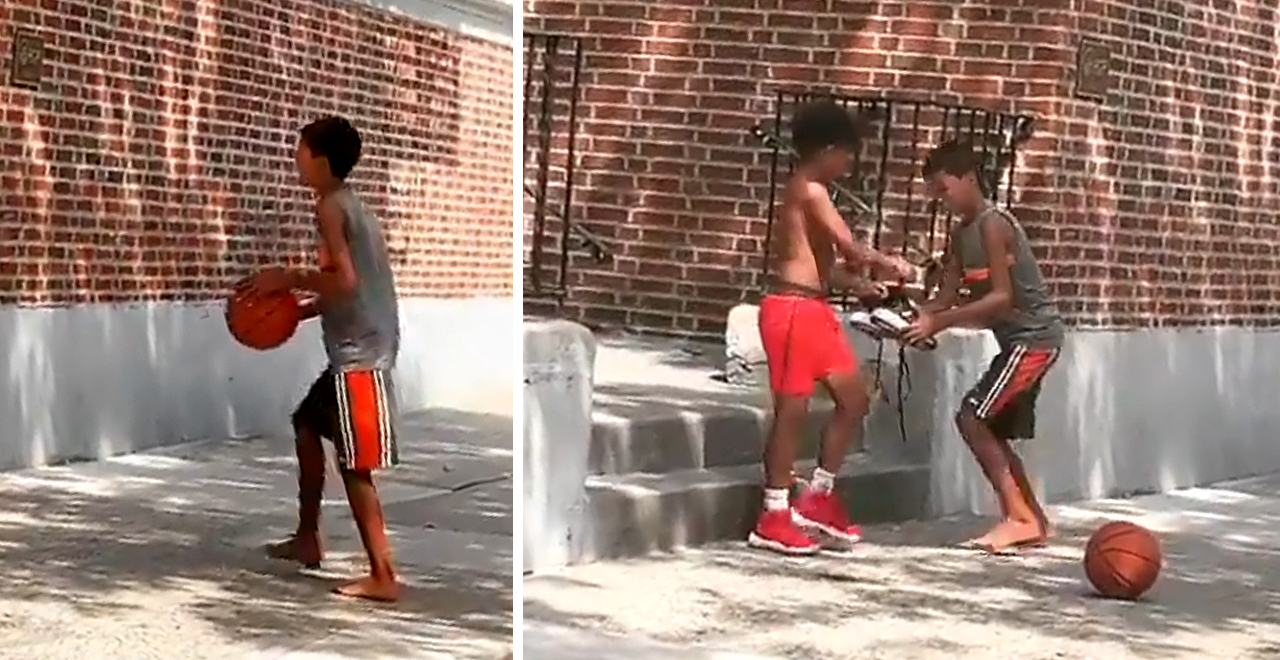 Every once in a while, social media manages to produce a truly heartwarming, genuinely positive story. Sure, it's not enough to offset all the inherent negatives, but we're not changing how we live our lives, so it's important to consume the goodness whenever it surfaces.
This week, it was a story going viral about a 10-year-old basketball-loving New Yorker. Ethan Guzman and his dad were pulling up to their building in Washington Heights when Ethan spotted a boy playing barefoot on the sidewalk with a basketball.
He made his dad stop the car so he could talk to the boy. He asked why he was playing without shoes, and the boy told him he had just moved to New York and always played either barefoot or in sandals in his native Dominican Republic. At that, Ethan ran upstairs and came back with a pair of his own shoes for the boy, who was so elated he immediately ran them inside to show his mom.
Bigger than basketball ????

He saw a kid playing without shoes or socks so he went inside and gave him a pair of his own

(via where_is_ethan/Instagram) pic.twitter.com/79JmTBLZCZ

— Bleacher Report (@BleacherReport) July 9, 2019
And it's nice to see his gesture being appreciated, as Footlocker hooked up young Ethan for his act of kindness.