Kind Man Invites Elderly Woman Eating Alone to Join His Table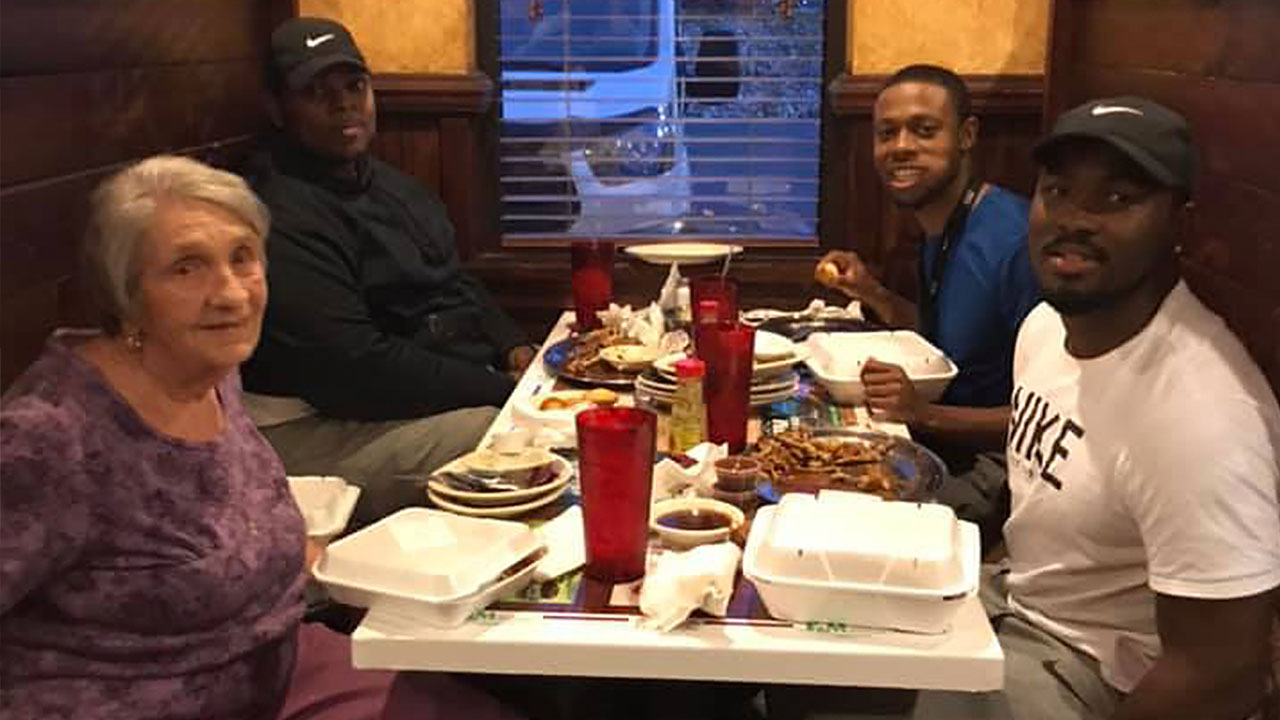 Everyone has a story.
Jamario Howard of Lincoln, Alabama recently shared that sentiment in a Facebook post that has now been shared across the web and garnered thousands of truly positive comments – oftentimes a rarity on social media.
Out to dinner with friends, Howard noticed an older woman sitting alone at a table while waiting for their meals.
"My exact thoughts was 'dang I'd hate to have to eat alone,'" Howard wrote in the post, so he walked over and approached the woman, asking if he could sit.
After introducing themselves and speaking for a few moments, the woman shared that her husband had recently passed and that their 60th anniversary would have been the following day.
At that point, Howard writes "I instantly gave my condolences and asked her to come eat with us, which she was excited to do."
Howard, along with his two friends JaMychol Baker and Tae Knight, shared the rest of their time at Brad's Bar-B-Que getting to know the older woman, whose name was later confirmed is Eleanor.
"The point in this is always be kind and be nice to people. You never know what they are going through. This woman changed my outlook on life and how i look at other people," he added.
Howard ended his post with a simple message we should all take to heart:
"Everyone has a story so do not judge! And people i can't stress this enough. GO SEE YOUR MOM AND YOUR GRANDPARENTS. They miss you!!"
Perhaps one of the reasons such a simple gesture is spreading across the internet and evening newscasts is that random acts of kindness are truly rare these days.
Maybe it's just that we all love to see heartwarming stories.
Whatever the reason may be, I'll end with a comment that was echoed hundreds of times on Howards post:
"We need more of this!"