Last Place Fantasy Football Manager Has to Drive Bright Pink Loser Mobile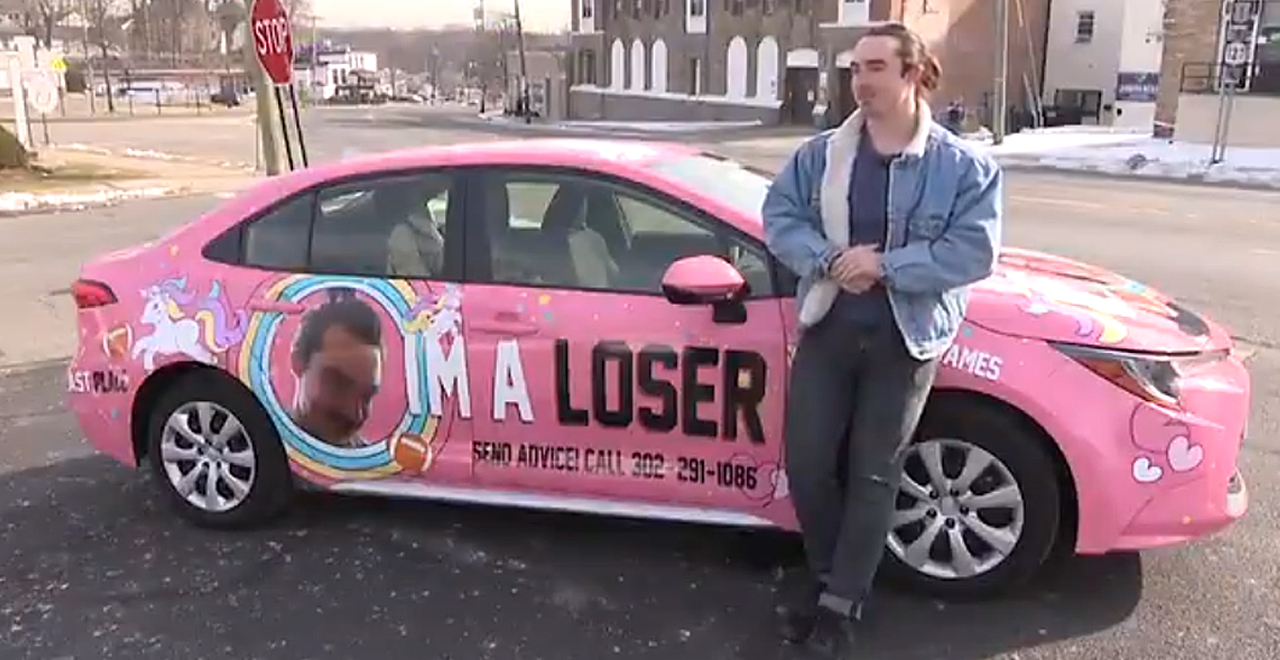 Nobody really wins their fantasy football league. Even the league champion has to endure four-plus months of agony over draft picks, regret over lineup decisions, frustration at injuries, and irritation at losing to the dude whose kicker scored 17 points.
Everyone suffers.
Of course, some players suffer more than most, often because the league has rules to make sure of that. Some leagues required the last place team to pay for something – the next year's draft party, the league trophy, etc., some leagues force the loser to get an embarrassing tattoo, and some leagues, like the one Nick Johnson is in, force the loser to drive around in a loser mobile.
A bright pink loser mobile adorned with hearts and unicorns and that literally has 'I'm a loser" emblazoned on it.
A fantasy football season that he'll never forget! 🏈🤣

More – https://t.co/YpqiDEs5MB#fantasyfootball #news #football pic.twitter.com/pv7MS4JZmo

— News12 (@News12) January 24, 2020
To be specific, it's a 2020 Toyota Corolla, and Nick seems fine with the deal he struck.
"Typical rules, the winner wins a bunch of cash and a trophy and the loser gets punished and this year this was my punishment," he told NBC12. "I only won two games, I didn't really watch any football this year, so that's kind of how it goes…"
Nick is particularly "lucky" that the winner of his league owns a custom car wrapping business – Chris Breezy Customs in Mamaroneck, NY – that makes his punishment possible. And to add insult to injury, Nick is not only humiliated by his ride, he's giving the league's winner – the author of his pain – free advertising!
"I went to the mall the other day and when I came back out my car was surrounded by 20 people," he says. "Pretty much nonstop pointing and laughing."
To his credit, he's taking the punishment like a man, admitting that it's his own fault for not watching many games and not having a good team.
"I pretty much botched it as worse as I possible could," Nick concedes. But he has a plan for next season. "I'm gonna pick the best players, maybe a hire a consultant. We'll see."