LEGO Joins the Roast of Elon Musk's Cybertuck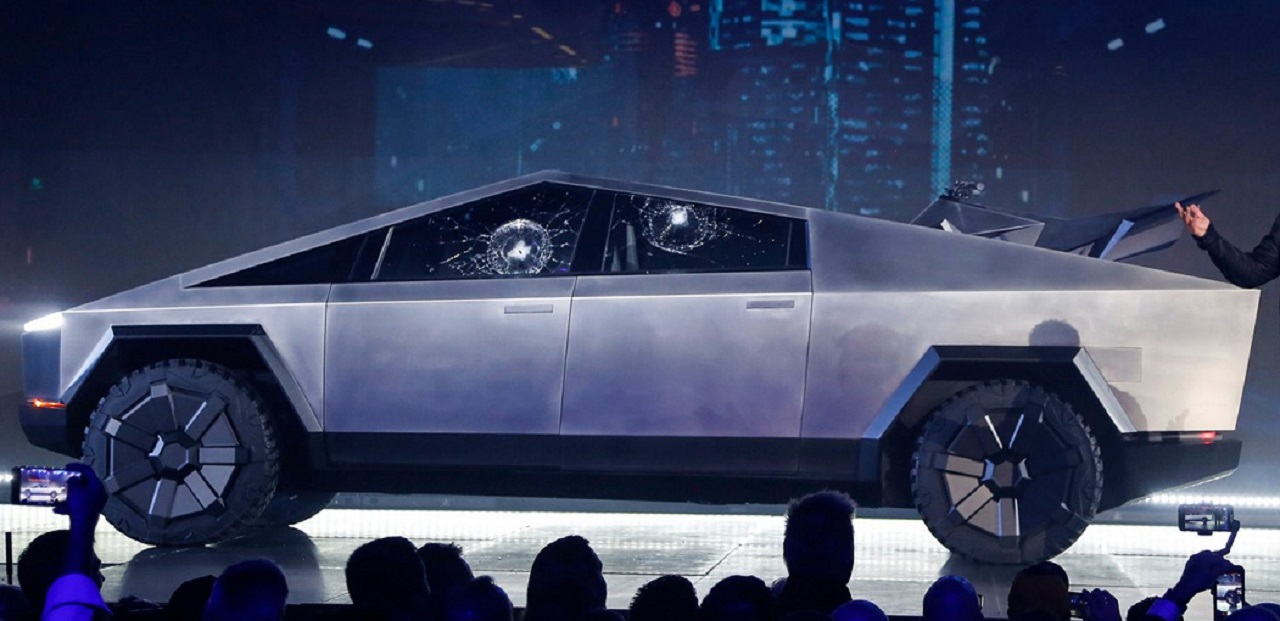 For a genius billionaire who (probably) fancies himself a Tony Stark type, Elon Musk sure is easy to dunk on.
My man doesn't do himself any favors when he weighs in on hot topics like the Thailand cave rescue or makes himself meme fodder on the Joe Rogan show. And he's at it again, after his electric car company shared an image of their pickup truck of the future: the Cybertruck.
If you've been on social media the past few days, you've probably seen some of the constructive feedback people online have been giving Mr. Musk's new vehicle, and by "constructive feedback" I mean "merciless roasting." People compared the truck to abominable automobile Homer designs for his brother's car company in classic Simpsons episode "Oh Brother, Where Art Thou?"
Musk even dunked on himself when he tried to demonstrate the Cybertruck's "unbreakable" windows:
The windows on the Tesla #Cybertruck didn't fare as well under a beating. "We'll fix it in post," Elon Musk jokes. pic.twitter.com/AH21ftmAYq

— Mashable (@mashable) November 22, 2019
Even CNN's article on the unveiling pulled no punches:
When the truck initially drove onto the stage, many in the crowd clearly couldn't believe that this was actually the vehicle they'd come to see. The Cybertruck looks like a large metal trapezoid on wheels, more like an art piece than a truck.
Perhaps the most ruthless own was delivered via LEGO, yes, LEGO, when they unveiled their own truck of the future on Facebook:
Just vicious. But also, not a bad looking vehicle. And I can vouch for their "guaranteed shatterproof" claim. Trust me. My kids have tried. And tried. And tried.
Here's a sampling of some of the other burns Musk endured after his Cybertruck made the news:
I'm gonna tell my kids this was Optimus Prime. https://t.co/7crrLna9ME

— Big Drew (@bigdrewCON) November 22, 2019
Actual image of Elon designing #Cybertruck pic.twitter.com/q41DmTmsLe

— alby13 (@alby13) November 22, 2019
I don't understand what the fuss is about the Tesla #Cybertruck. It looks ok to me. pic.twitter.com/8vBl1jS74T

— dave appleby (@dave_apple) November 22, 2019