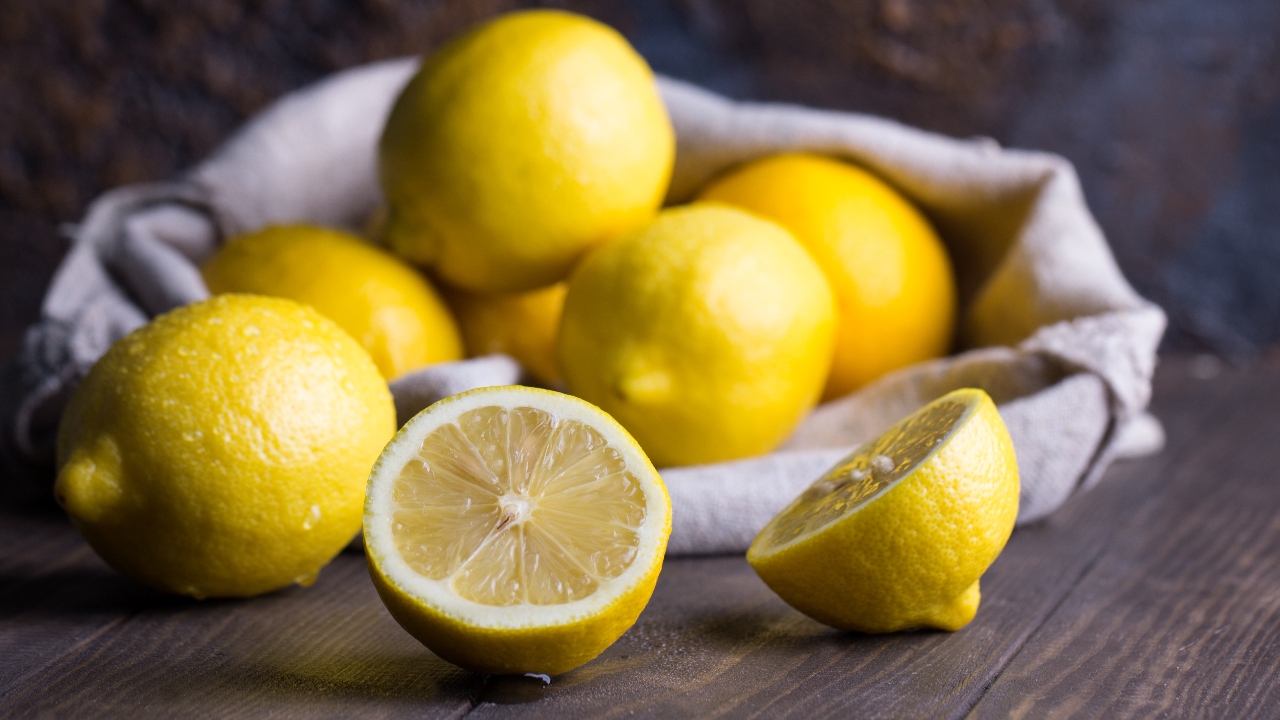 Credit: Getty/oxyzay
Looking for a completely useless but weird and fun experiment to do with your little rascals? You should try the lemon battery! The concept is simple: You cram some nails and pennies into opposite ends of a lemon, use copper wire to connect each end to a tiny LED light, and, with enough nails and pennies, you'll be able to power the light. Ka-blam! You made a lemon battery! You've probably seen this experiment done with potatoes. That totally works, too. But, let's face it: Lemons are colorful and, therefore, more fun.
The lemon battery experiment is based on one done 200 years ago by famed Italian physicist and chemist (and a "pioneer of electricity"), Alessandro Volta. When he created the first electrical battery, he used a very similar method. The difference? He used brine (or saltwater) instead of lemons. But, the science is basically the same in both instances, the acid or brine is what is needed for the "electrolyte." Also, does Volta's last name sound familiar? You probably already guessed it, the electric potential volt is named after him.
Here's how to get started and what you'll need.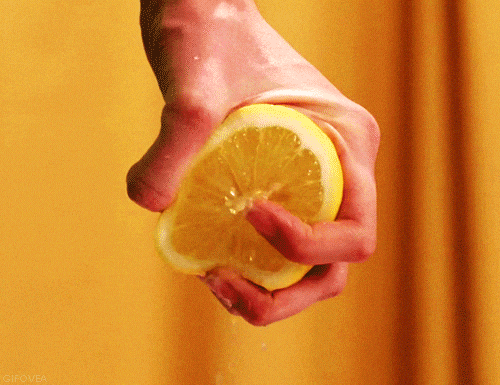 How does the lemon battery experiment work?
If you're going to do this experiment, you need to understand the actual science behind it, right? The "battery" works because of an electrochemical reaction. When you use galvanized nails, they serve as an electron-producing negative electrode. On the opposite side of things, the copper pennies (and copper wire) serve as the positive electrode. Think of it just like the opposite ends of any battery. If you put the nails and pennies so they touched, they'd cancel each other out and nothing would happen. But, when stuck in a lemon, the meat and juice of the fruit act as a conduit or conductive solution. The lemon enables you to connect the positive and negative ends to the light's small wires and channel those electrodes into it… thus powering the light.
What You Need
Copper wire
Galvanized nails
Pennies
Lemon(s)
LED bulb
How to Make the Lemon Battery
Push your nails into one end of a lemon. The nails should touch each other.
Create a small incision on the other end of the lemon and insert your pennies
Cut two lengths of copper wire.
Wrap one piece of wire around a nailhead. Take the other, coil the end of it and wedge it between your stack of pennies in the lemon.
Connect the ends of your two copper wires to the ends of the wires on your LED light.
This Video Explains it Best
Lemon Battery Tips for Success
Roll your lemon on the table, under your palm for a few seconds, first. This helps loosen up the juices.
Make sure your pennies and nails are on opposite ends of the lemon and definitely not touching.
Not getting enough power? While some versions of this experiment call for more lemons, you really just need more pennies and nails. Of course, if you start to run out of the surface area on your fruit, a second and third lemon connected in a chain can also solve your problem.
The Lemon Battery on Steroids
We know you and your kids love those crazy influencer experiment videos. We do, too! Of all the lemon battery videos out there, this one is actually the coolest thing ever. Be warned, though: Your kids are also going to end up asking if they can bounce a bunch of lemons on their trampoline. And, honestly, why not?
Other Fruits Battery Experiments
"Okay, but my wife is more of a tequila girl. We only have limes and you couldn't pay me to go to the grocery store."
The acid is what is needed here, not specifically the lemon. Any citrus fruit will work. Do you have limes? Use limes. Sitting under a tree of Indian River Ruby Red Grapefruits? Wear a helmet, bro. And use some grapefruits. Which is best? It's safe to say that lemons are probably the best: That's why it's called the lemon battery experiment instead of the key lime battery experiment. However, it doesn't seem as if there are any real, solid tests to see which of the citrus fruits work best. Maybe that's an experiment for another day?