Lion Meeting His Cub for the First Time Has the 'Net Feeling Pride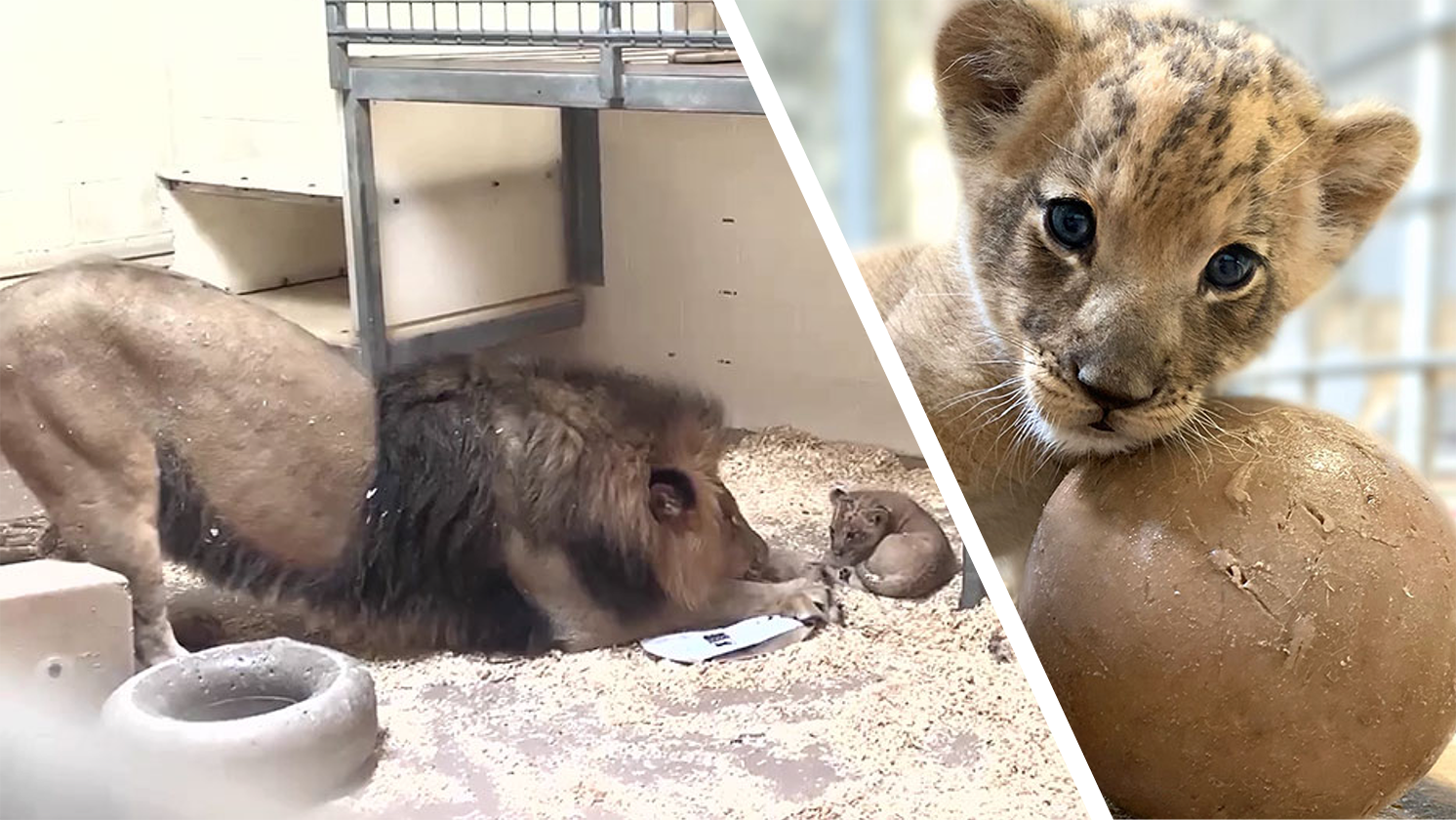 What's better than wholesome dad content? Wholesome fluffy animal dad content, of course, and a recent video from the Denver Zoo is about to give you a whole heaping spoonful of it.
The video shared earlier this month already starts on a high note by featuring a little fuzzball of a lion cub. While objectively adorable, the real highlight is when he finally comes face to face with his enormous dad, Tobias, for the first time.
I mean, there's no baboon holding him over a cliff for all the other animals to see or anything, but it's still pretty damn magical in its own right.
The video comes as one of many "cubdates" that the zoo has been posting every other day as a way for people to get a glimpse of the new little guy. They are hoping to raise support to help raise the growing family and are even letting the public vote on the newest family member's name.
Fans can choose between the following names:
Meru, which is the name of a mountain in Tanzania.
Moremi, which stands for the name of a game reserve in Botswana.
Tatu, which is the Swahili word for the number three (the cub is his mother's third offspring).
You can vote by clicking here.
"Everyone is extremely excited and anxious to pay him a visit once he makes his public debut," Jake Kubié, the director of communications, commented on the public's response to the new cub. "The weekly updates we've been posting to our social channels are met with an outpouring of 'Ohhs' and 'Ahhs.' [and] we're doing our best to give everyone their cub fix while they wait to see him in person!"
Making sure the cub is adjusting well into his family is not only an adorable process but also crucial as the world's lion population decreases.
"It's very important to remember that half of African lions have disappeared in the last 25 years and face growing threats, such as poaching, loss of prey and destruction of habitats in their native ranges" Kubié stressed.
"We hope that by seeing our little lion cub, people will be inspired and take action to help protect his wild counterparts and other wildlife around the world."
And it looks like his dad is pretty smitten with this kitten along with everyone else.