Little Girl With Rare Cancer Requests Letters From Dogs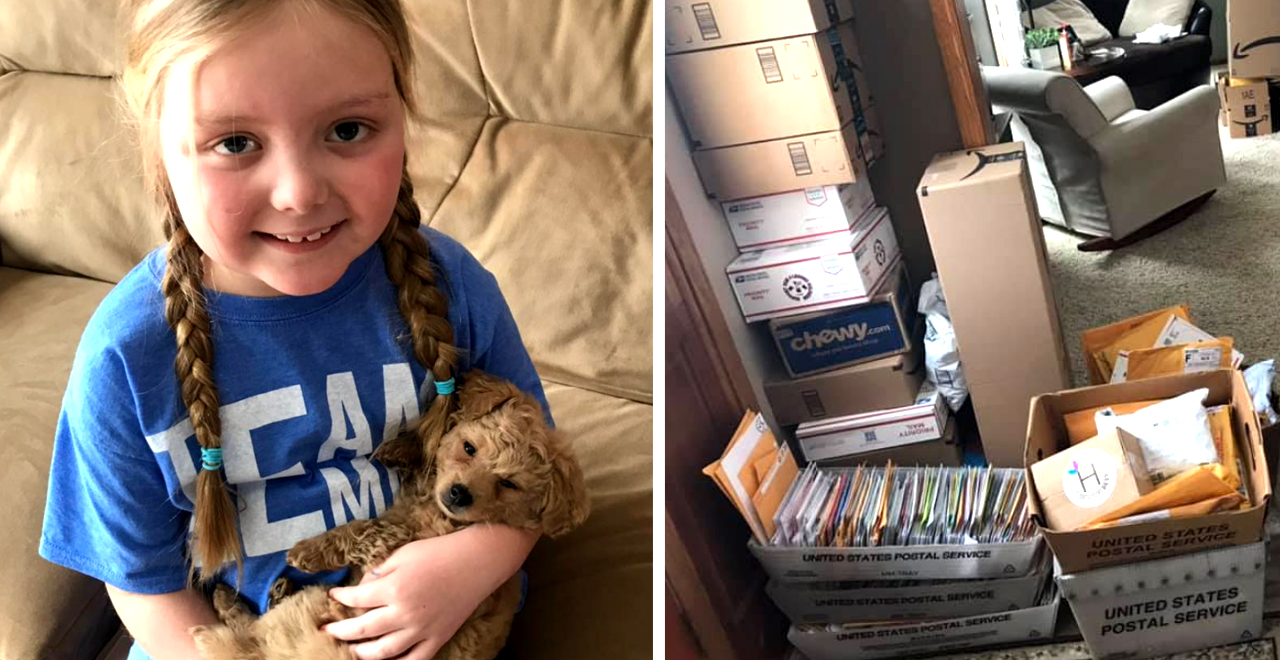 Everybody loves dogs. Few relationships are as rewarding as the one you have with man's best friend, and nothing brightens your day like spending a few minutes petting, playing with, or even just watching an adorable little pupper do his thing.
Unfortunately, as affectionate and intuitive as dogs can be, they can't communicate the same way humans can, and they definitely can't write. No opposable thumbs! But that hasn't stopped a little girl from wishing they could.
7-year-old Emma Mertens lives in Hartland, Wisconsin, and she was recently diagnosed with inoperable brain cancer after coming down with what her parents thought was a headache. After a few days she was rushed to the hospital to reduce swelling in her brain, and on Wednesday she discovered she has DIPG, a rare, inoperable brain tumor.
There's a GoFundMe page dedicated to raising the funds Emma and her family need to fight the rare affliction. In the meantime, Emma, an animal lover, asked for something else: letters from dogs.
She requested letters and pictures from dog owners of their dogs to help cheer her up as she struggles with DIPG, and her family has created a Facebook page where people can post their photos for Emma.
They've also provided an email and a snail mail address for anyone who wants to oblige her.
Email: [email protected]
Emma Mertens
P.O. Box 230
Hartland, WI 53029
Dogs may be man's best friend, but I'm sure they'll happily send good vibes to this adorable little girl.