Live-Action Conan Series Coming To Netflix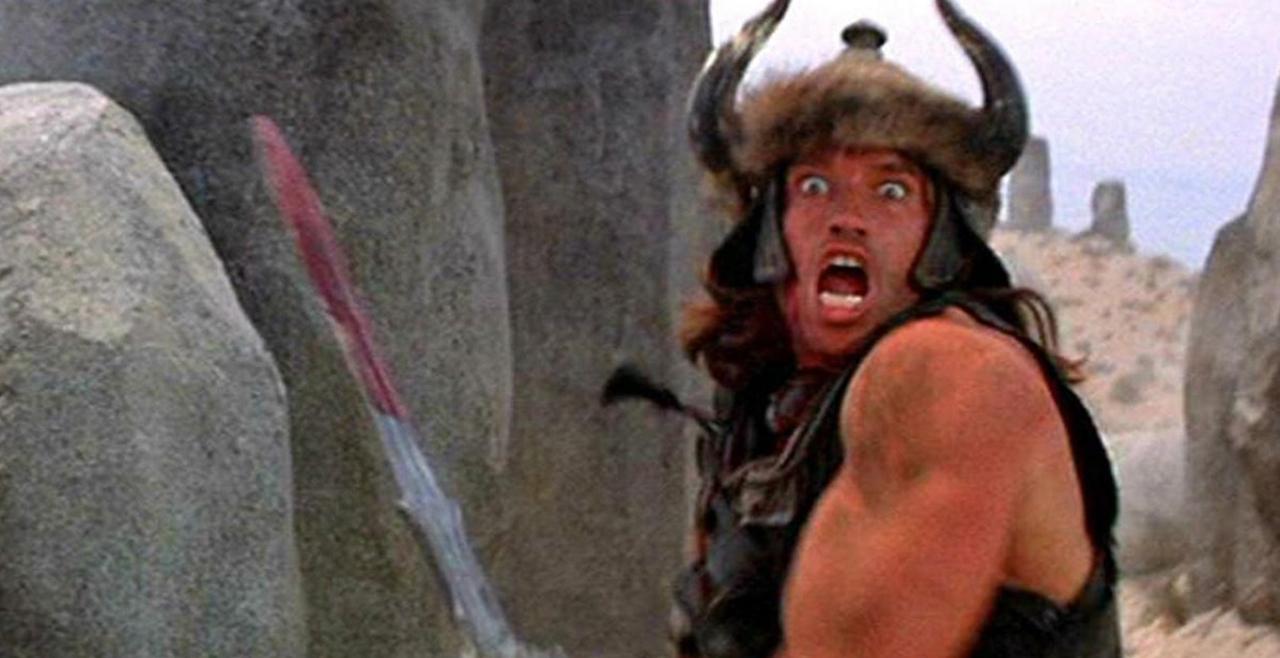 What is good in life?
"To crush your enemies, see them driven before you, and to hear the lamentation of their women."
Ok, that escalated quickly, but you know what's even better? The news that Netflix is developing a live-action Conan the Barbarian show!
There have been a few Conans before. In 1982 Arnold famously portrayed the character that was created by Robert. E Howard back in 1932. It was one of Arnold's first movie roles, and it was followed by Conan the Destroyer, and regardless of what you think of the first Conan, we can all agree that Conan the Destroyer, co-starring Grace Slick and Wilt WTF Chamberlain, is much much worse. Jason Momoa took on the character in a new version back in 2011, when he was still best known as Khal Drago.
Someone new will take on the role for the Netflix series, which, according to Deadline doesn't yet have a showrunner or a director, let alone a cast.
What it does have is nearly 100 years of Conan to draw from, now that Netflix has made a deal Conan Properties International for the right to use the Conan IP to create movies and TV series, both live-action and animated.
Conan's adventurous range from the brutal to the fantastical, giving the show plenty to work with. Hopefully, they'll find someone as memorable as Arnold to wield the barbarian's enormous sword.