Lowe's Donates $1 Million in Mother's Day Flowers to Senior Living Facilities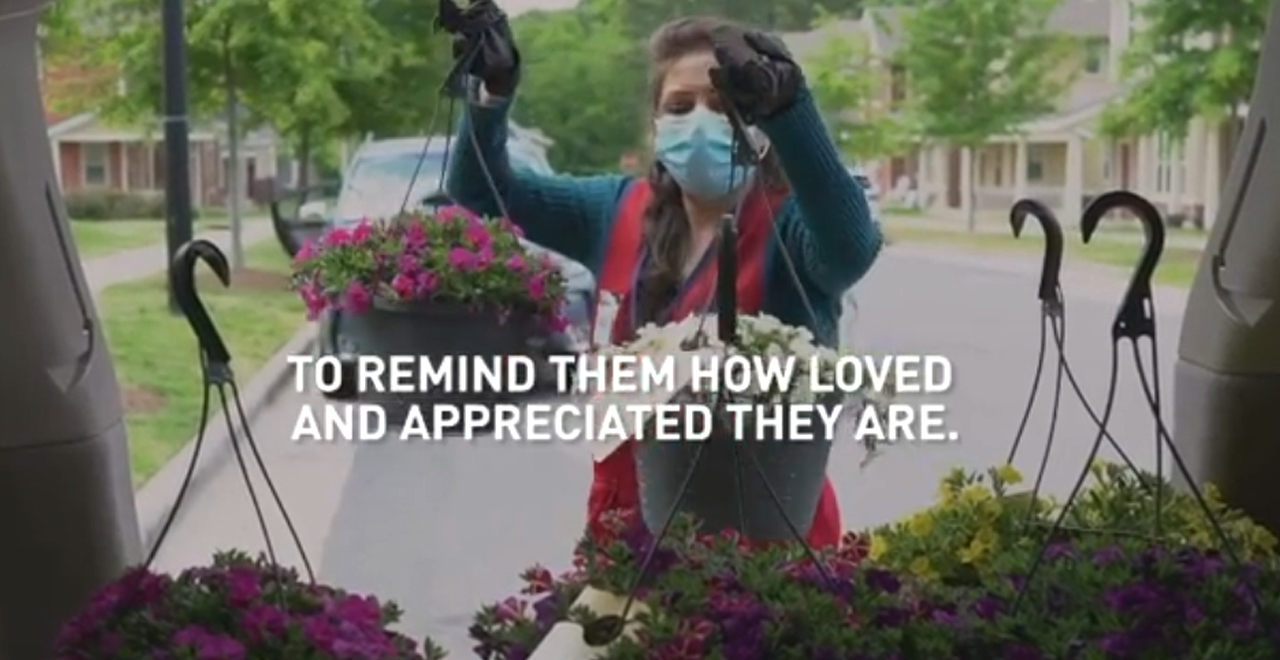 COVID-19 has changed how people celebrate. Birthday parties are now neighborhood drive-bys, family dinners are held over Zoom, and no matter how you try to adapt, it leaves you feeling a little empty inside. Mother's Day will be an especially hard one for seniors, as most long-term care facilities are still restricting ALL visitors, meaning many moms will be alone on their day.
Lowe's realizes this, and they are trying to do something to make it a little brighter. They're partnering with Uber to deliver $1 million of flowers to senior care homes across America. Lowe's is leaning on its network of small business growers and focusing their flower basket donations on the cities and markets that have been hardest.
COVID-19 has been especially tough on senior living facilities, which is why so many are under complete lockdown.
"Mother's Day is a special time of celebration between mothers, grandmothers and their children, and our hearts go out to the millions of families nationwide who won't be able to be with their loved ones this year," said Marisa Thalberg, Lowe's executive vice president, chief brand and marketing officer, in a press release. "We hope that these flower deliveries, made possible by our network of local nurseries will bring a spark of joy to the moms and grandmothers in senior housing who may feel alone this Mother's Day."
Lowe's has also committed more than $200 million to COVID-19 relief. This latest initiative, however, helps more than just isolated moms and grandmas. It is also a boon to Uber drivers and to local nurseries, two groups of people that have been hit hard financially by the pandemic.
Mother's Day will be different this year, but at least those moms will know they have not been forgotten.