Cashier Who Walks 11 Miles to Work Every Day Gets A New Car From Lyft Driver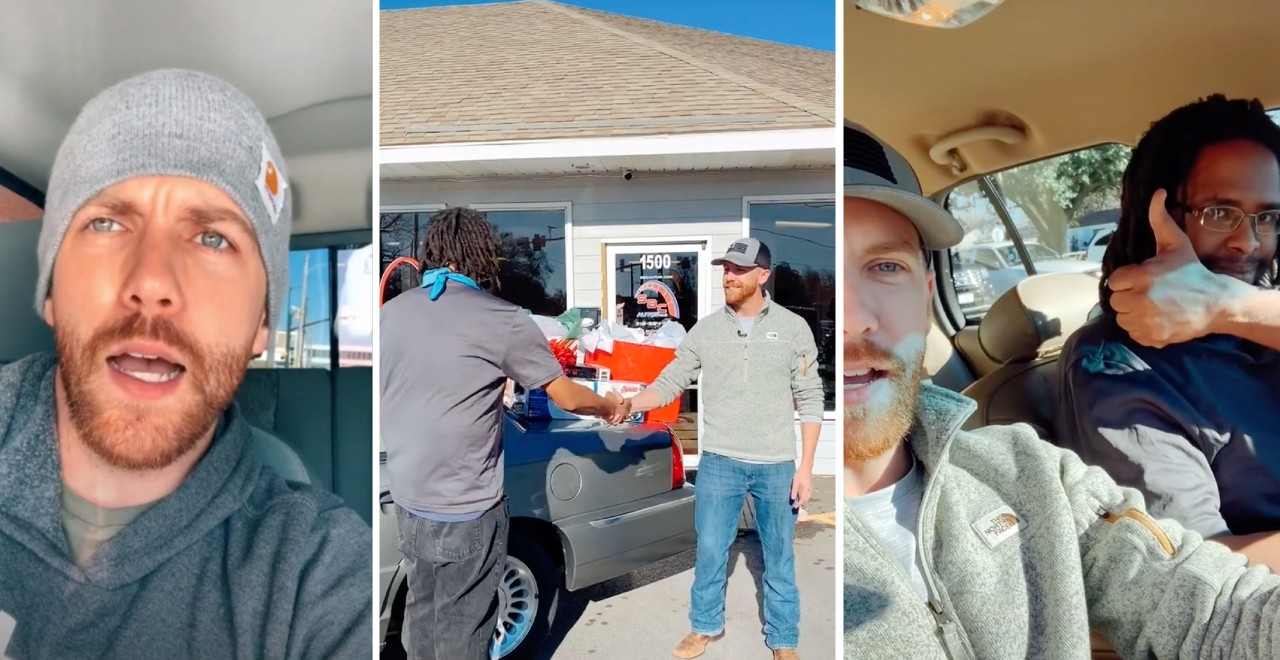 Social media can be taxing at times (many of them, if we're honest). But it also helps people connect in new ways, and helps random strangers come together to change lives. When a Lyft driver was inspired by a rider who typically walks nearly 6 miles to work every day, he put the call out for help. One viral Tik Tok video later, and the gas station cashier now has his own car to drive to work.
David Daniels, a Lyft driver in Louisiana, picked up Ed Hays Jr. on a rainy day and said Ed was in an unusually good mood. He was thrilled about being promoted to lead cashier at the gas station he worked at and was excited to work and grateful to even have a job. He explained he usually walked to work, but splurged for a Lyft due to the rain.
David was confused since the gas station was 5.7 miles away. He thought Ed had entered the wrong info, before learning he actually walked 11 miles roundtrip, almost EVERY DAY, to his job as an overnight gas station cashier. But he still had a positive attitude about his commute, saying "I get to watch the sun go down as I walk to work and the sunrise as I leave work." Daniels was so inspired, he put the call out to raise money to get him a car.
His video went viral, with more than a million views, and the ensuing GoFundMe raised $7,000 for the car. That, combined with some help from Daniels' friend at a car dealership, helped put Ed in the first car he owned.
Hays was overwhelmed by the gesture and said he was excited to take his son for a ride in the car. And his advice for anyone else in a tough work situation:
"Don't let anything deter you from your goals," he said. "You can always push through."