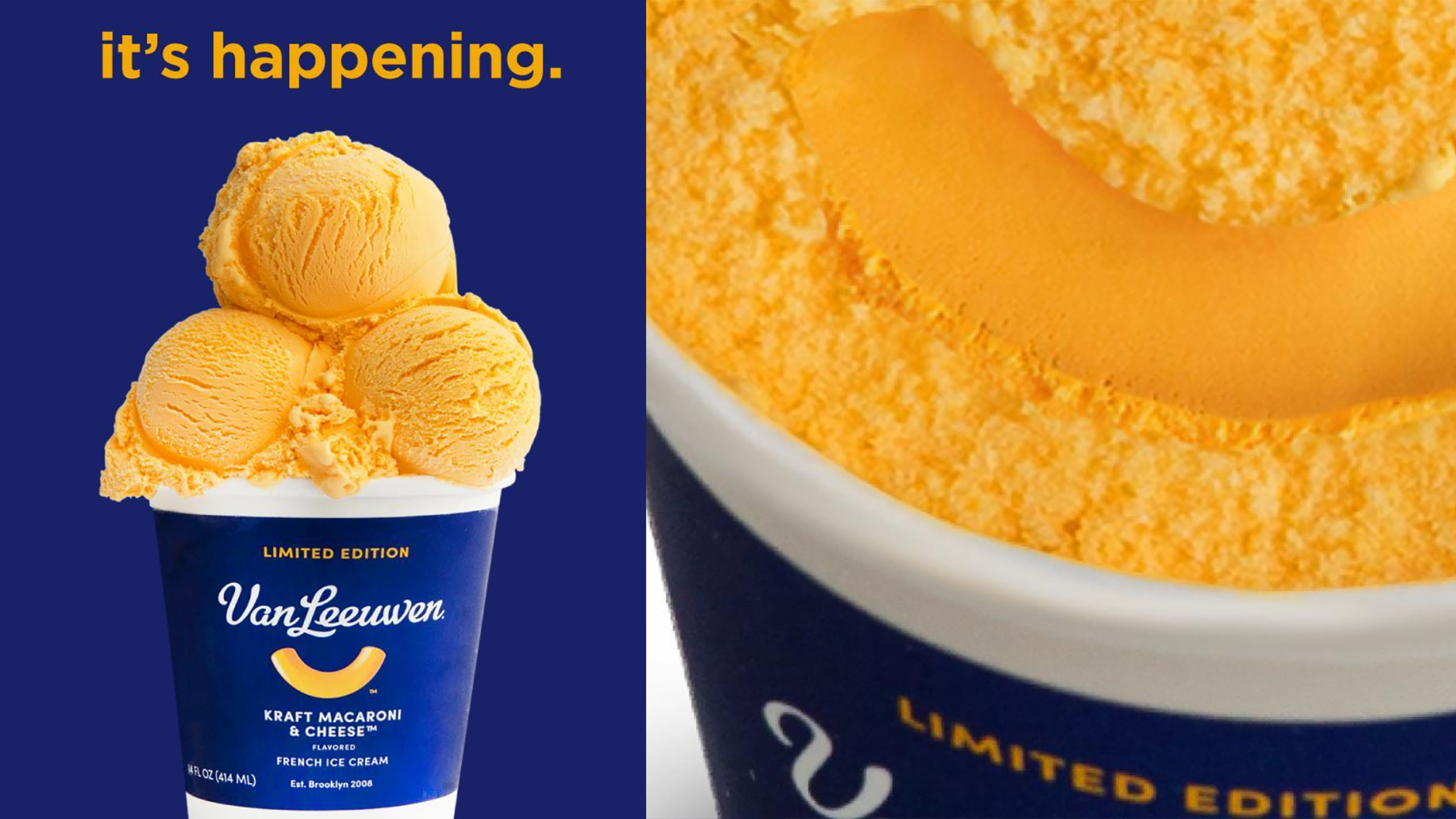 Credit: Instagram/kraft_macandcheese
Mac and Cheese is delicious. Ice cream is delicious. Mac and Cheese….Ice Cream? Well, it's a thing now, and whether it's delicious or not, you be the judge. Kraft Mac and Cheese, the GOAT of the household pantry staple is dabbling in the frozen treat world in honor of Mac and Cheese Day, which happens to fall during National Ice Cream Month.
Kraft is teamed up with Van Leeuwen Ice Cream, a "cult-favorite brand known for making decadent and delicious ice cream with just a few ingredients," to make a limited-edition Mac and Cheese ice cream. We've seen Kraft experiment before, but it was with iterations of its current product, like the Valentine's Day Mac, not an entirely new product.
The partnership does make sense as Kraft, like Van Leeuwen, doesn't use any artificial ingredients. The orange color of the pasta is made with paprika, turmeric, and annatto. The ice cream, similarly, is using natural ingredients to make…whatever this is.
View this post on Instagram
You can buy the ice cream online for $12 a pint (while supplies last) as well as in the Van Leeuwen stores in NYC, LA and Houston.
"We know that there is nothing more refreshing on a hot summer day than ice cream. That is why we wanted to combine two of the most iconic comfort foods to create an ice cream with the unforgettable flavor of Kraft Macaroni & Cheese we all grew up with," a Kraft spokesman said.
Ice cream can fix a lot of flavor combos because it rules, but this may be a touch too far for some people.
But apparently, that didn't stop anyone.
Or did it?