MAD Magazine to Stop Producing New Content, Gets Deluge of Praise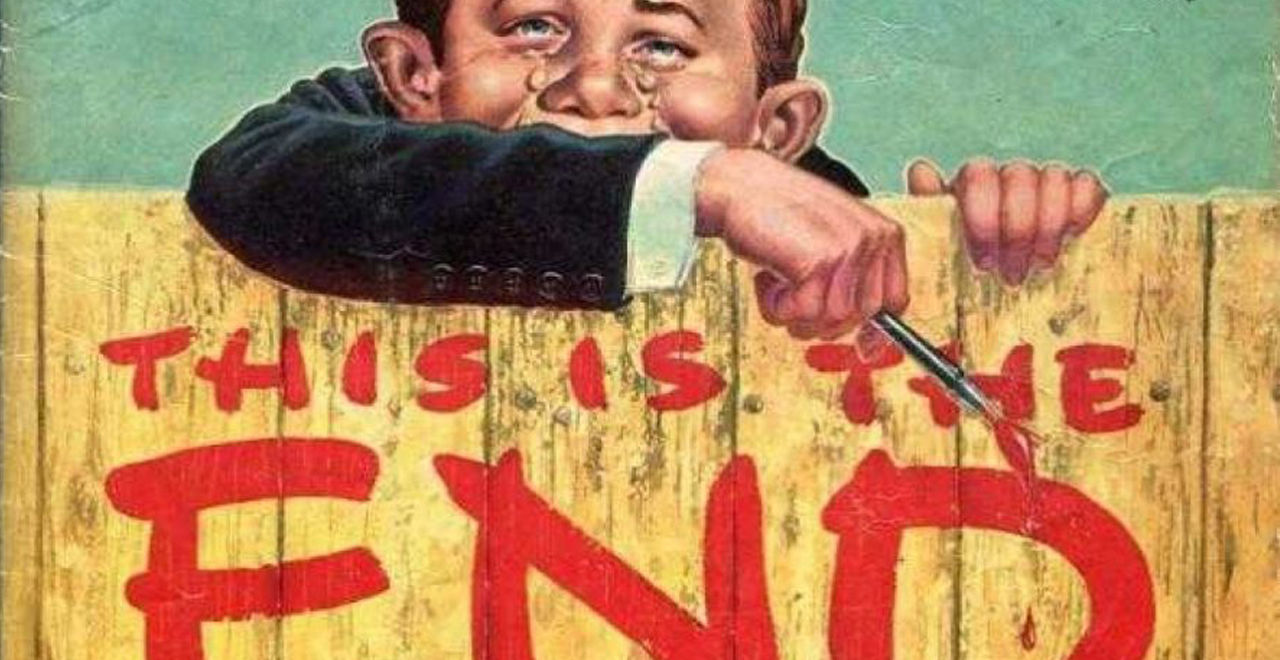 It's not often, when you consider some of the foundational inspirations for modern comedy, that you think of a magazine. But MAD Magazine was exactly that, for generations of comedians who went on to shape today's popular culture.
Last week, the subversive, trouble-making satirical magazine announced that it was closing up shop after 67 years in print, marking the end of an era and drawing a waterfall of praise and nostalgia from the comics, writers, and entertainers it inspired.
Writer Jedidiah Leland broke the news on his blog and shared it on Twitter. Soon, Gizmodo confirmed with DC that the magazine was no longer going to be printing original material and, after August's issue, will only publish reprints from its storied 67-year history.
It wasn't long before the news spread and the eulogies started pouring in.
From political analysts:
The first satirical pop culture event of the 50's. Set the stage for so much that followed. https://t.co/kJPksMNdrL

— Jeff Greenfield (@greenfield64) July 4, 2019
To cartoonists (and former contributors) who praised the magazine for creating generations of woke kids:
Mad was subtly subversive in the 1950s and 1960s when there were very few subversive elements in popular culture for adults, let alone for kids.

How many kids did Mad joke into the realization that the adult world is full of hypocrisy and lies?

— Tom the Dancing Bug (@RubenBolling) July 4, 2019
To Weird Al Yankovic:
I am profoundly sad to hear that after 67 years, MAD Magazine is ceasing publication. I can't begin to describe the impact it had on me as a young kid – it's pretty much the reason I turned out weird. Goodbye to one of the all-time greatest American institutions. #ThanksMAD pic.twitter.com/01Ya4htdSR

— Al Yankovic (@alyankovic) July 4, 2019
And horror icons:
6.4 earthquake hits Southern California. God punishes us for the cancellation of Mad magazine.

— John Carpenter (@TheHorrorMaster) July 4, 2019
The comedians the magazine helped form:
MAD Magazine is closing. Like millions of others, MAD Magazine showed me what humor is for and thus gave me my life's direction. I used my allowance of $1.50 to buy each issue, which in 1987 cost $1.35 [(cheap!) it said next to the price].

— rob delaney (@robdelaney) July 5, 2019
And Luke Skywalker himself:
Hard to imagine a world without @MADmagazine– My older brother's collection helped me learn to read. It taught a generation how to question & mock the status-quo. An honor & a career highlight to be ridiculed mercilessly by that "usual gang of idiots" ❤️You Madly, Lube Skystalker pic.twitter.com/GvKpQszL7A

— Mark Hamill (@HamillHimself) July 4, 2019
So long MAD, we salute you.