Mall Santa Calms Boy With Autism Who Was Too Nervous to Meet Him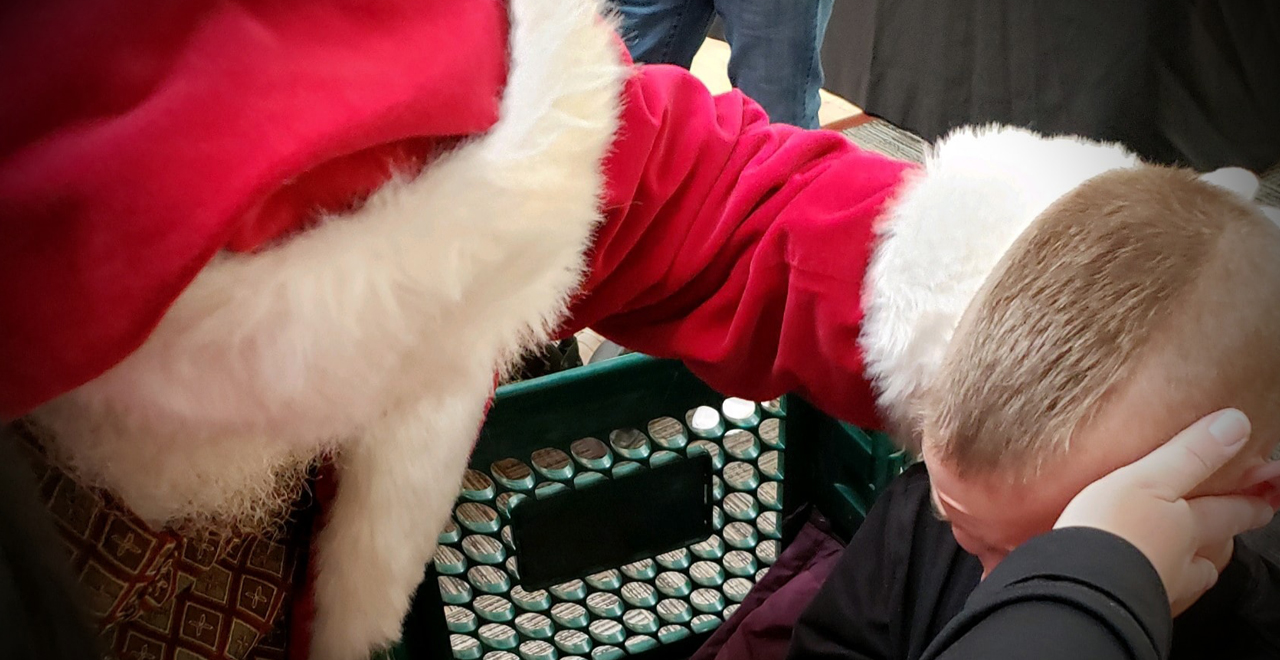 Tis the season for heartwarming Santa stories, which, if you're not on board with this time of year, we cannot help you. This one comes to us from the mother of Baiz, an 8-year-old with autism. For years the boy desperately wanted to meet a Santa but had never been able to overcome his anxiety to follow through.
When the mom took her daughter to meet Santa, Baiz stayed back with a relative, waving from afar. Then he started crying because he wanted to meet Santa but couldn't get over his nerves to finally go through with it. The mall Santa saw the boy's tears and walked over to console the child.
We'll let his mom take it from here.
"He was just so slow and so sweet with him," she wrote on Facebook. He quietly calmed the kid, and offered him a candy cane, and talked with him for a while. The boy's smile never left his face, and he was overjoyed. "By the end of Santa talking to him he was crying the happiest cry I've ever seen from him. He had a smile while crying!!!"
"Such a touching moment."
Mall Santa visits can go one of two ways, with the child overjoyed at the magic of Christmas, or with the child utterly terrified of a stranger in a red suit sitting in a throne. Both are understandable and reasonable reactions. But huge props to the Santas that go the extra mile, and help a kid who truly needs it.
There's no question he left the child with a special memory, as that night, before bed, the boy told his mom "I believe that was the real Santa mommy, I feel it in my soul."
Which is exactly where you're supposed to feel a story like this.