Man Endures Epic (And Ongoing?) Battle Against Birds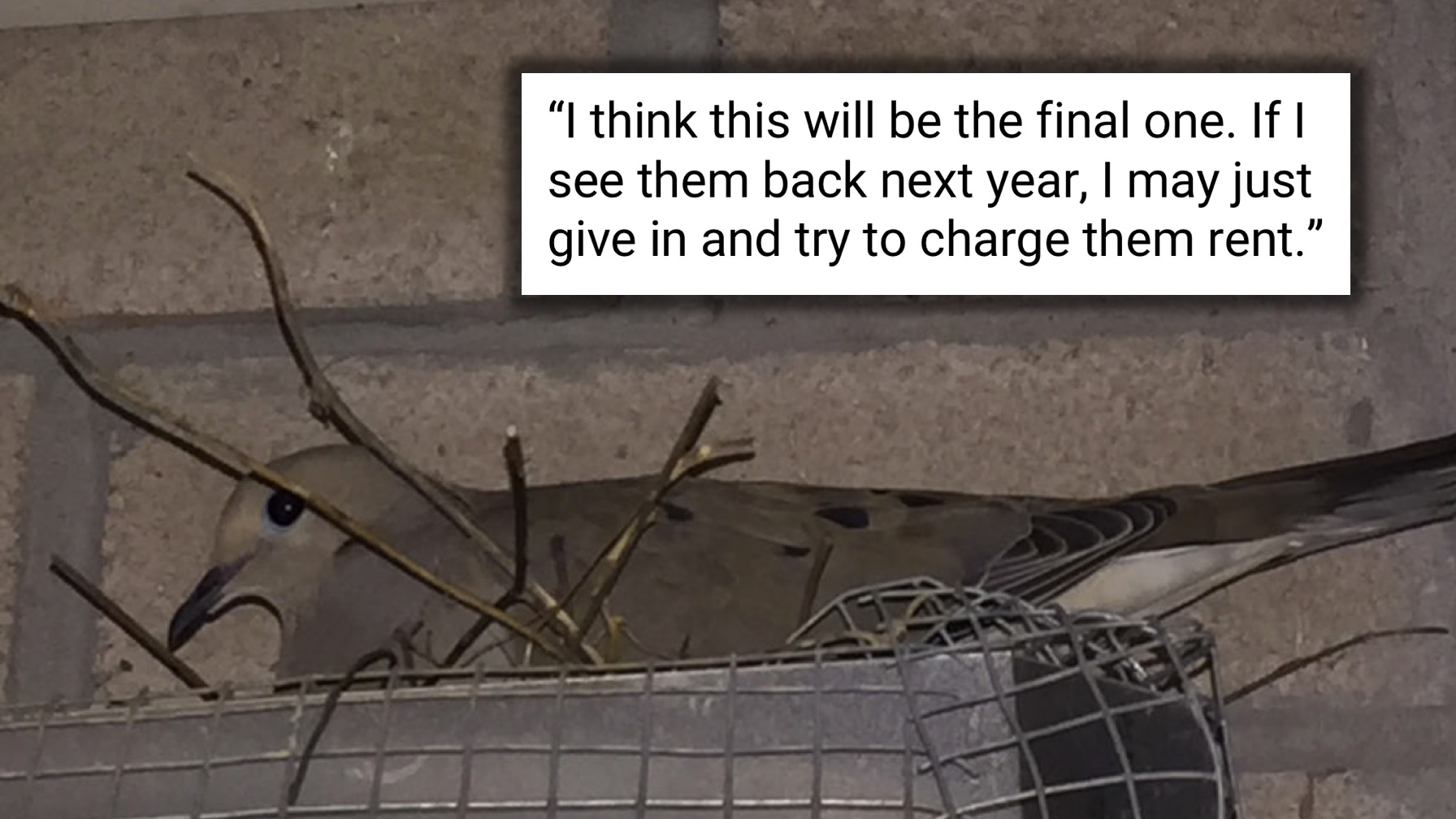 Besides a few stains on car windshields and waking people up earlier than desired on weekends, there are few things birds do that will really get people's blood boiling. Of course, those people haven't undergone literal years of their homes being under constant siege like Imgur user atomicrabbit2 has.
It all started roughly 4 years ago when our protagonist bought a new house. A house with a nice fireplace and a convenient exhaust vent tucked neatly beside his back door. Unfortunately, the vent provided both heat and shelter from the elements—prime real estate for local birds.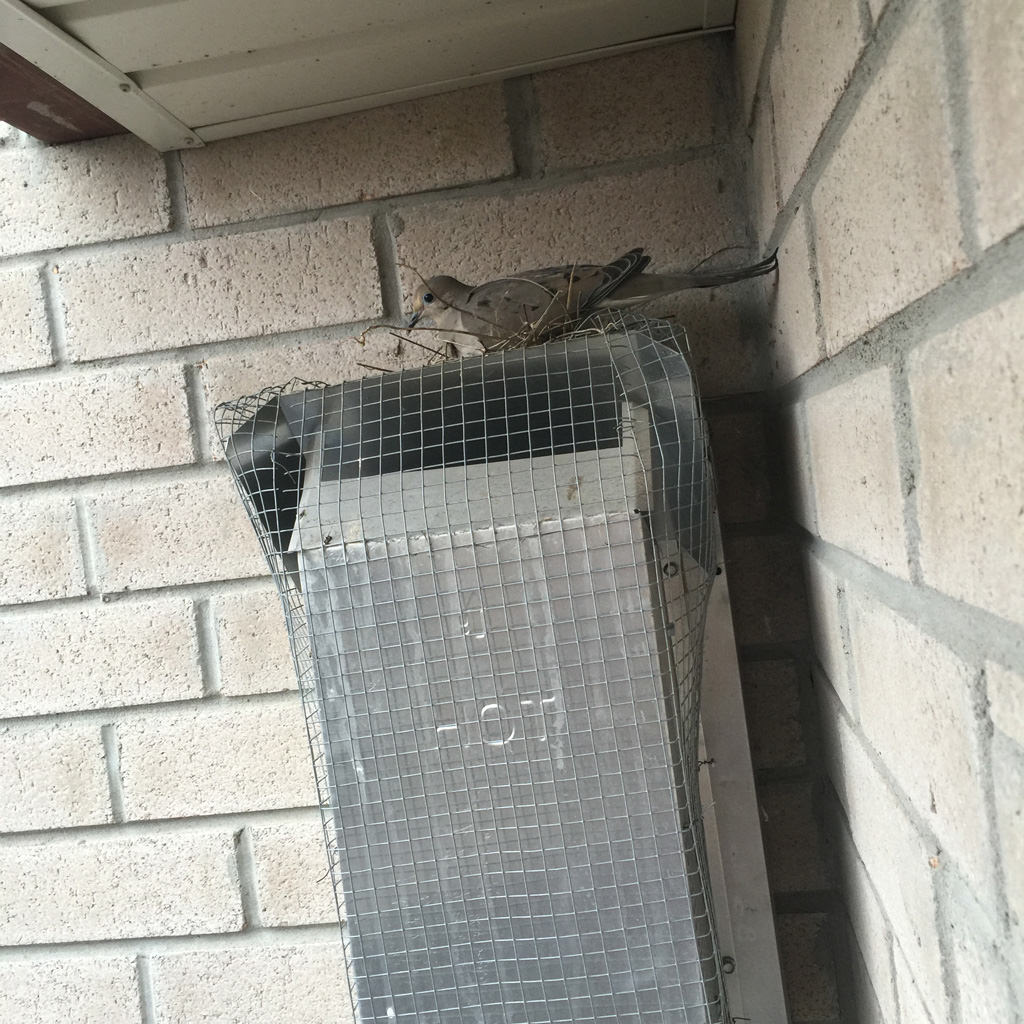 August 2014: Atomicrabbit2 first notices that some feathered residents have moved on top of the exhaust vent; not a major problem at first, but a growing nuisance as they begin building nests and pooping directly into the exhaust vent.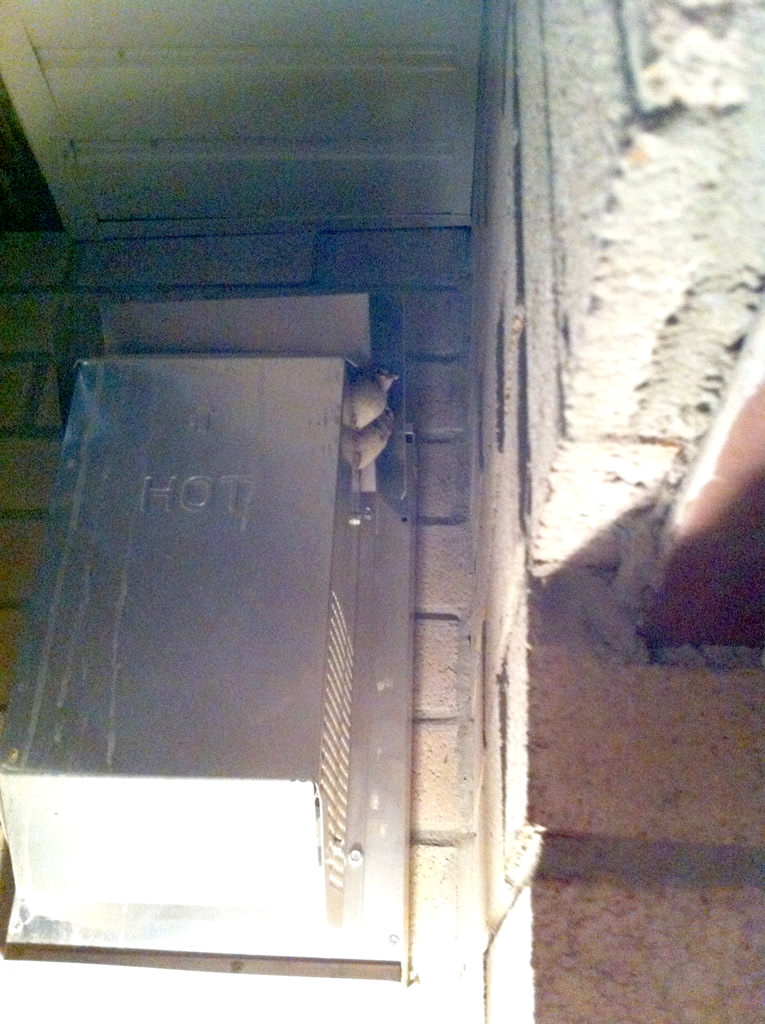 March 2015: Wrapping the vent with chicken wire seems like it will take care of the problem without obstructing anything serious.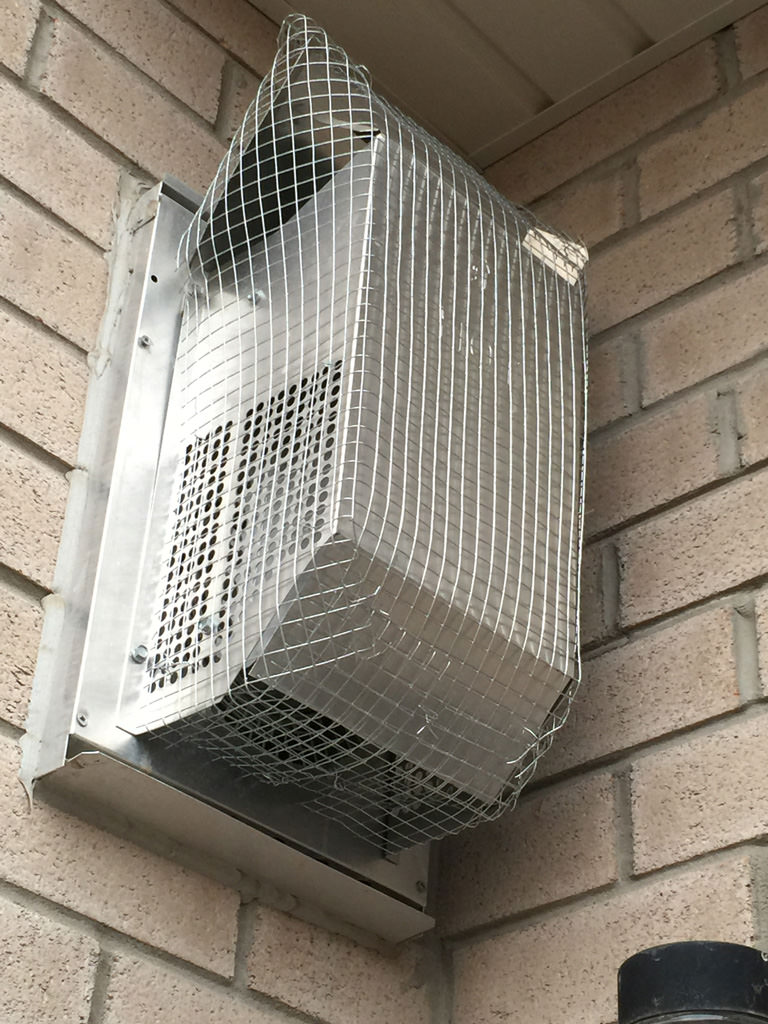 Of course, things couldn't be that easy. The birds find a cozy little crevice to build a nest. No eggs or baby birds, so the nest gets tossed. Problem solved!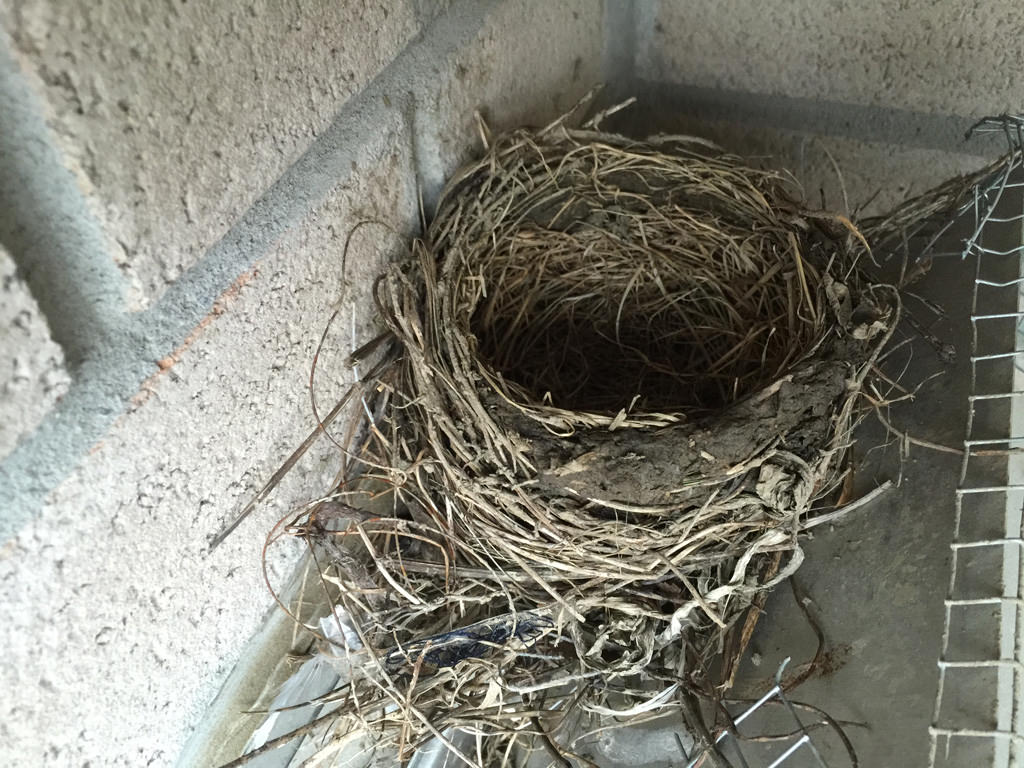 May 2015: Problem not solved.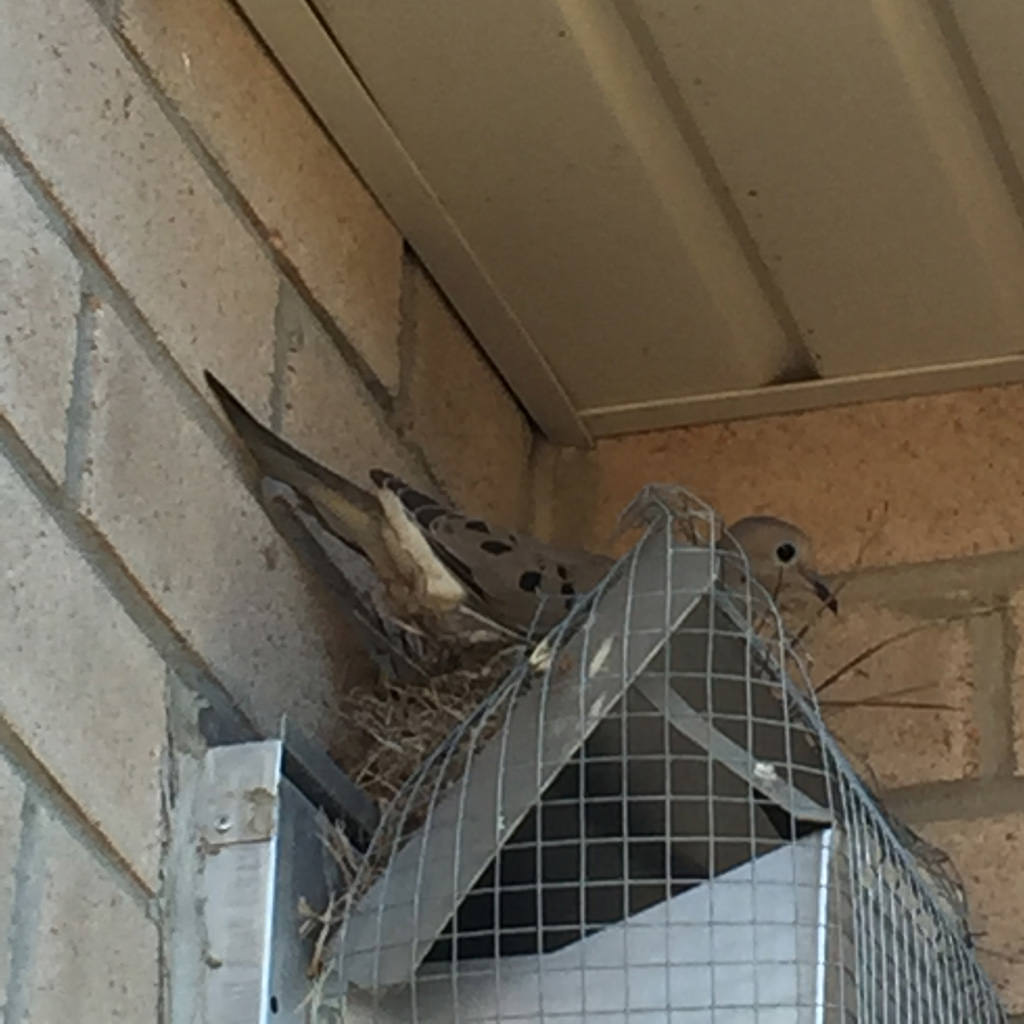 Playtime's over at this point. Atomicrabbit affixes bird spikes on top of the vent to prevent any more pesky winged homemakers from getting any ideas… which promptly backfires when the spikes instead act as a stabilizer for the nest. This time the birds add colored twine, clearly taunting their befuddled foe.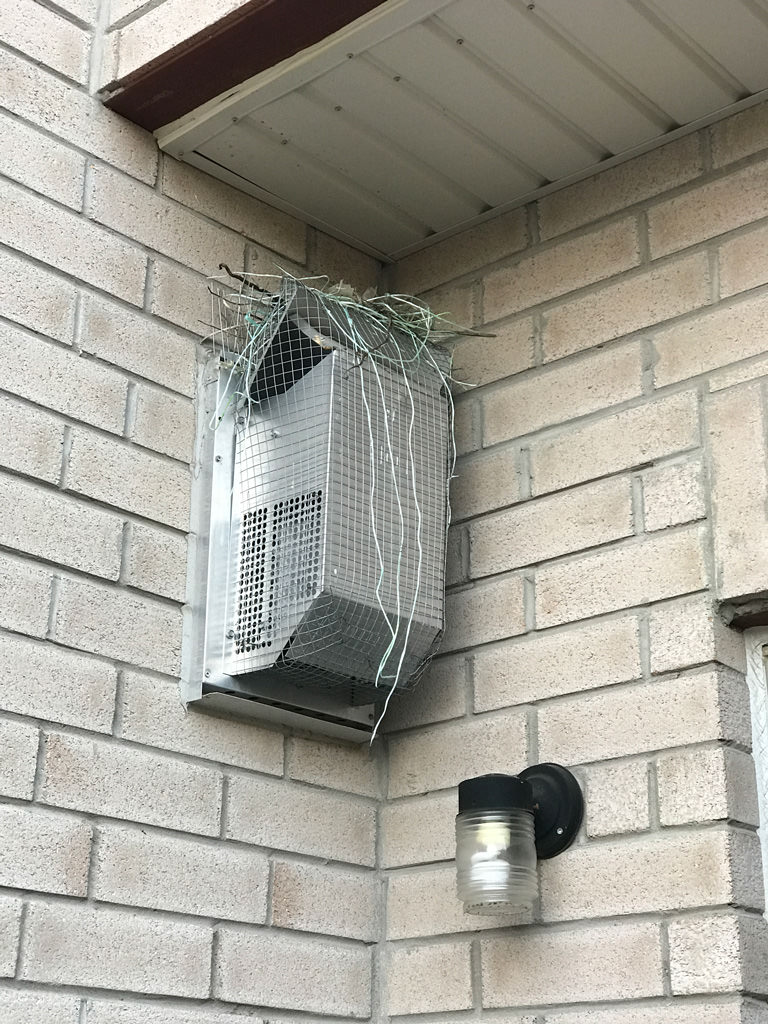 June 2016: No more games. ONLY SPIKES. Make it impossible for anything to—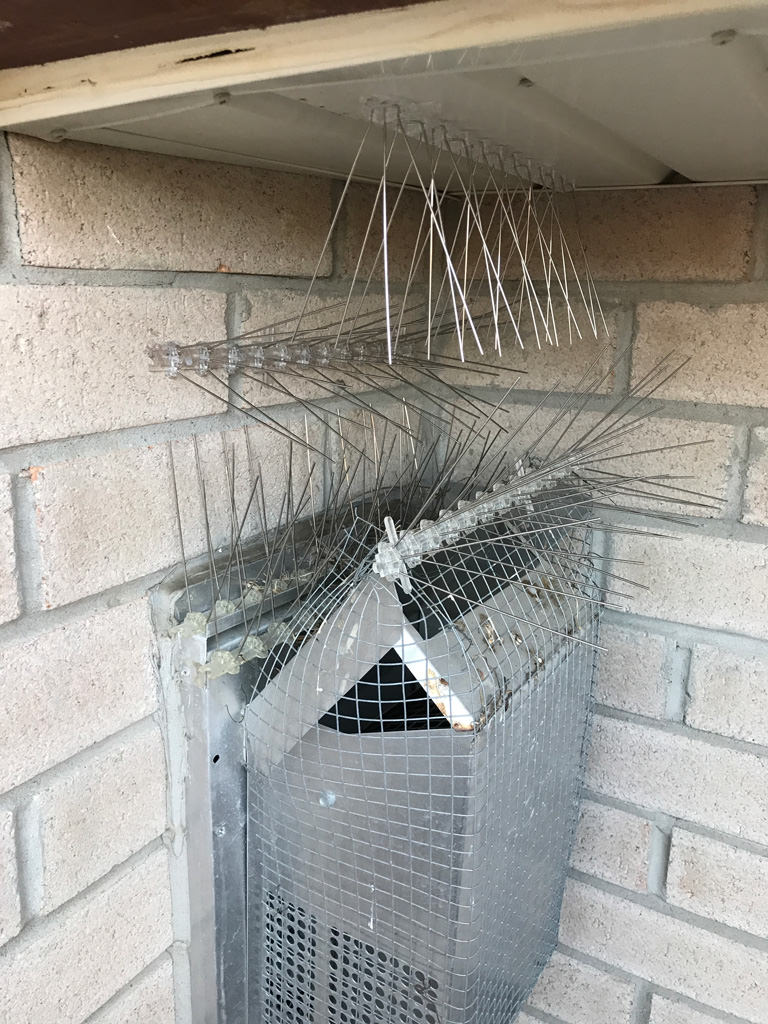 May 2017: …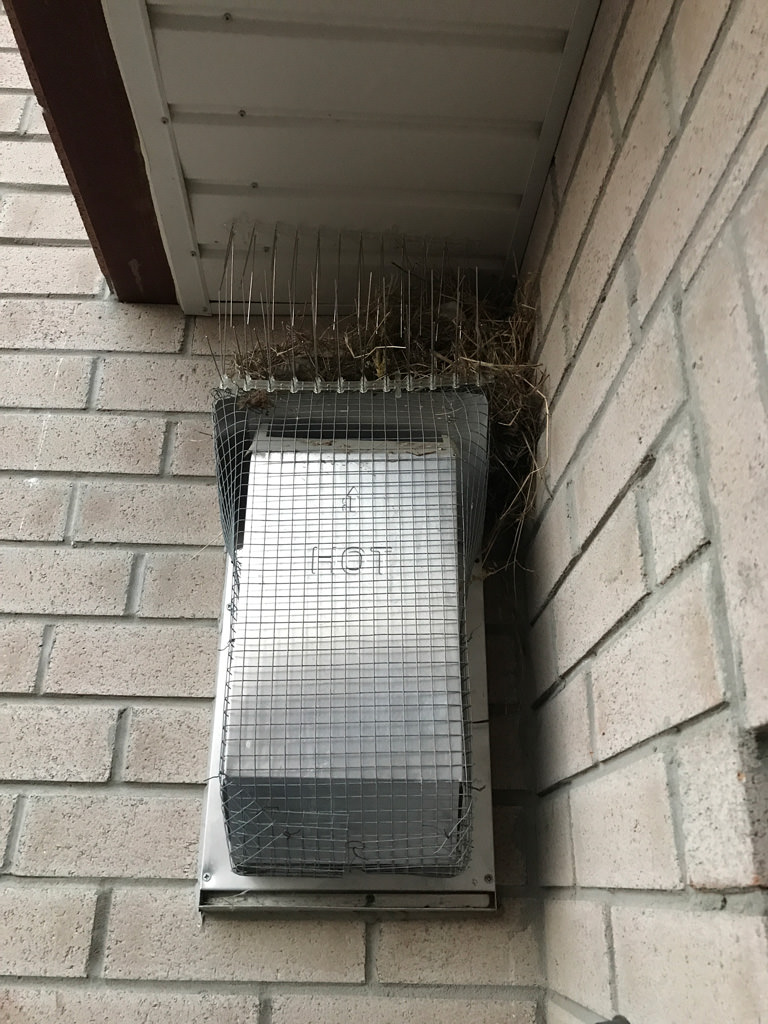 July 2017: …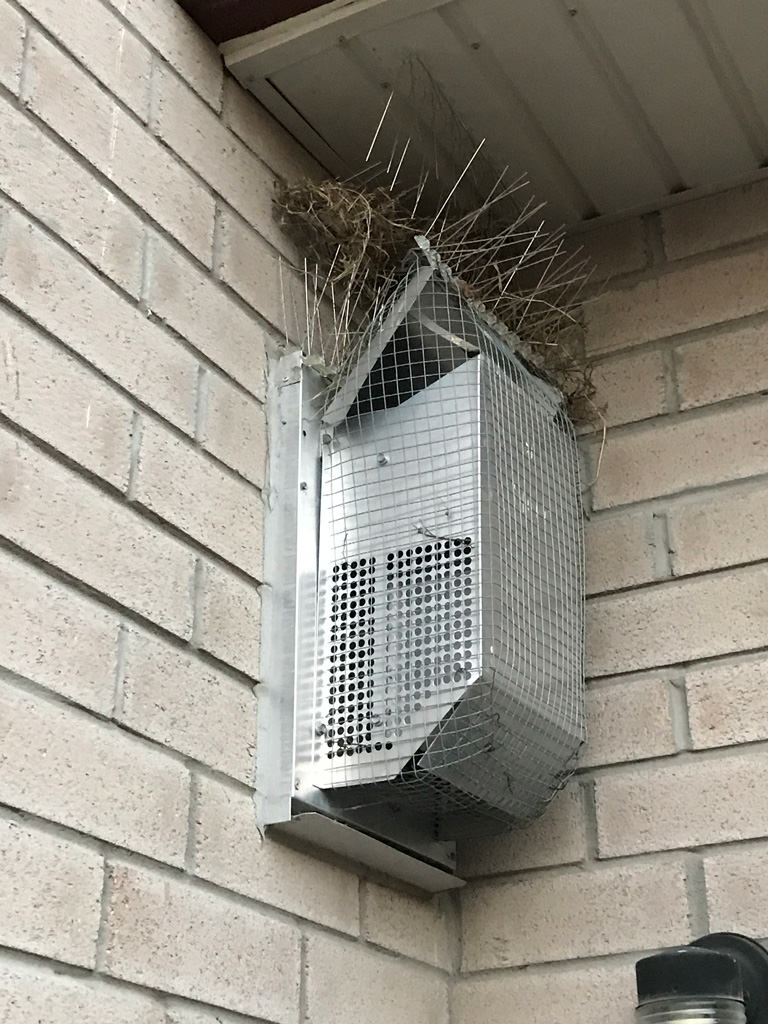 At his wit's end, Atomicrabbit pulls out all the stops and goes chicken wire crazy, surrounding the entire opening all the way up to the ceiling.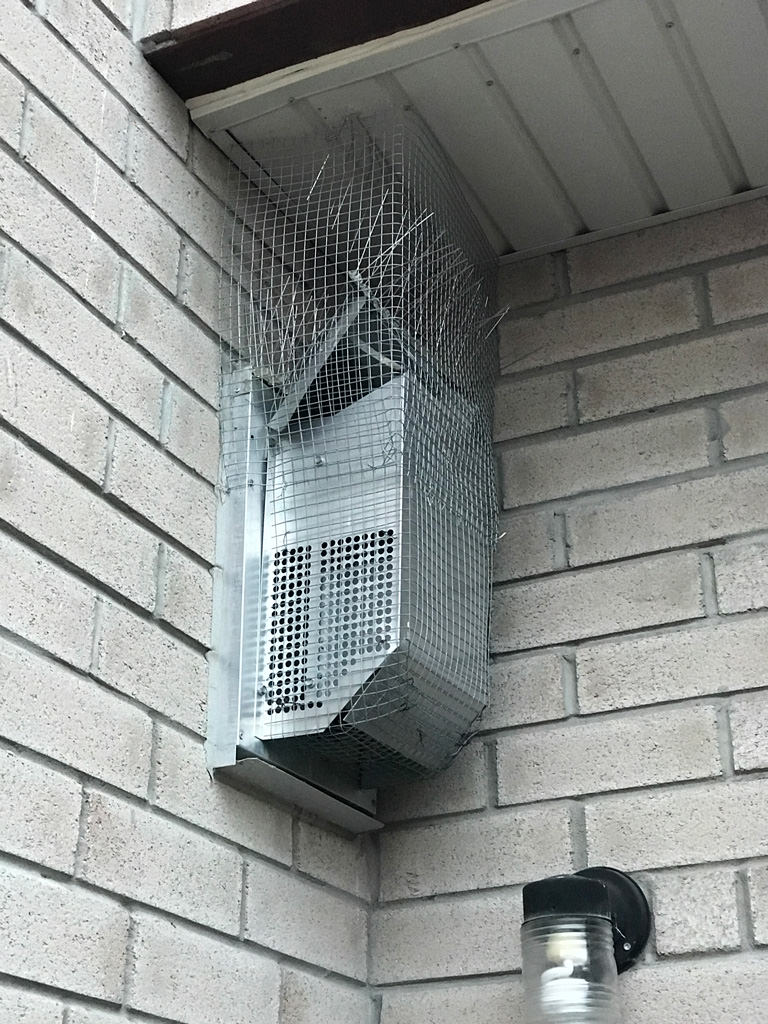 With no possible way to get in, the birds had no choice but to—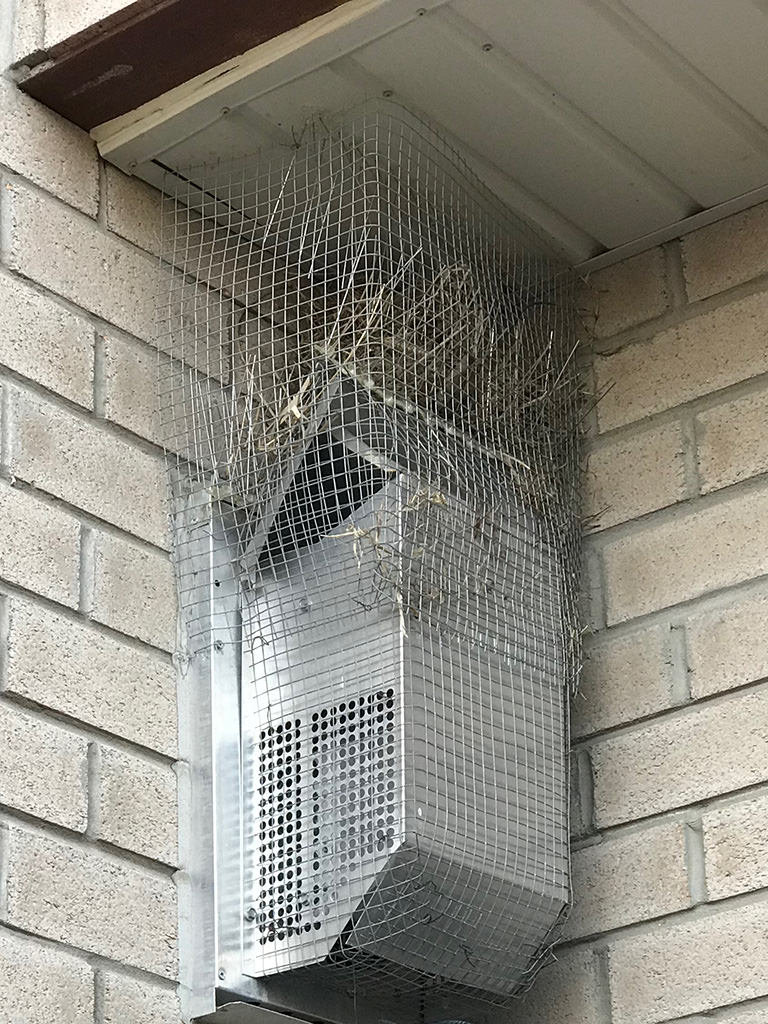 May 2018: —totally find a way in. Accidentally leaving a small opening in the right side, Atomicrabbit had unknowingly constructed an exclusive gated bird community.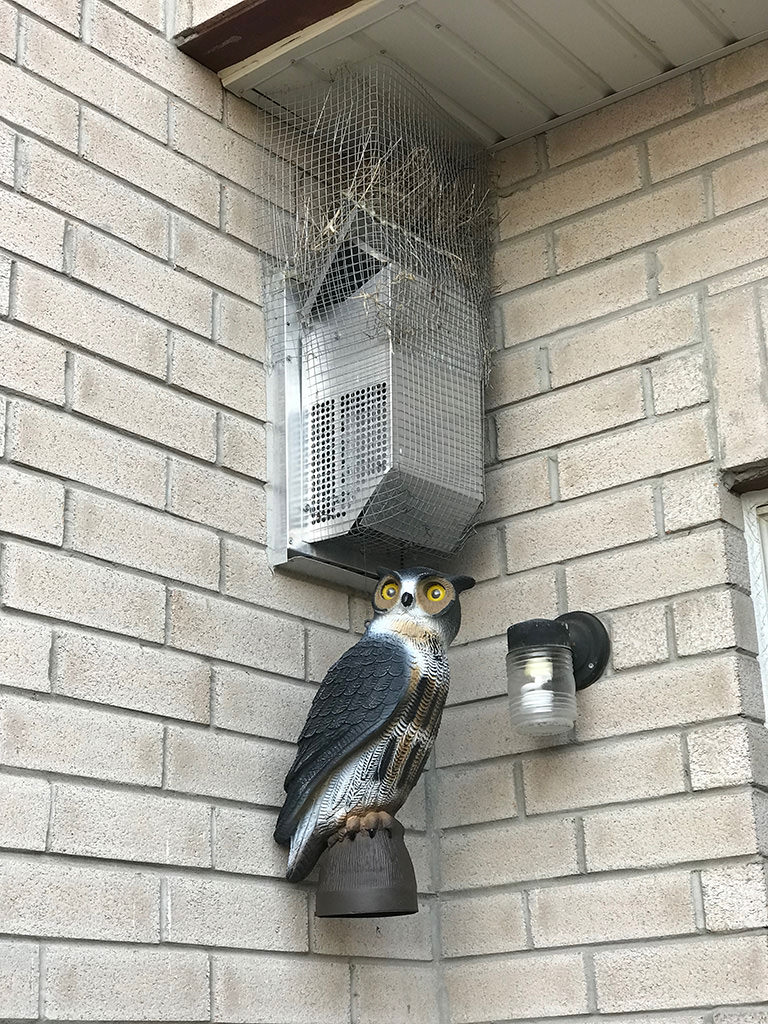 Atomicrabbit then finally brings home Dr. Who, scaring the birds away seemingly for good.
For good measure, the gap on the right side is patched. Atomicrabbit says the birds have been gone for a while, but if they somehow make a grand return next year, he's likely going to just give in and try charging them rent.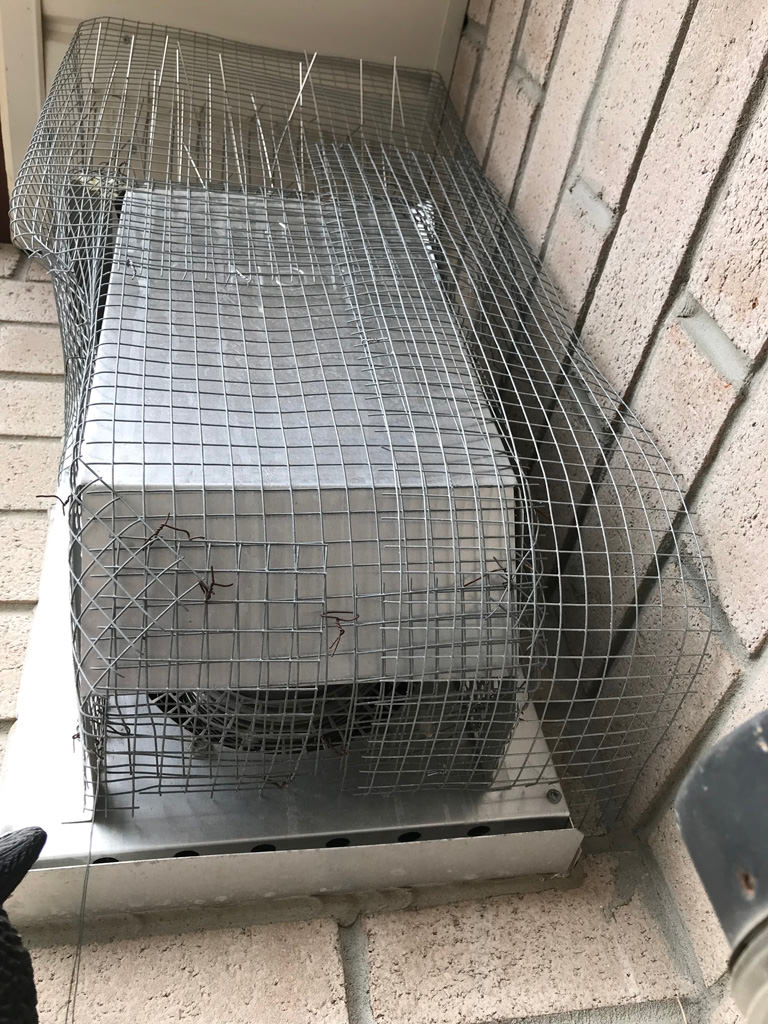 Check out Atomicrabbit2's entire hilarious Imgur post here.