Restaurant With Vegan Menu Options Wants Meat Loaf to Change His Name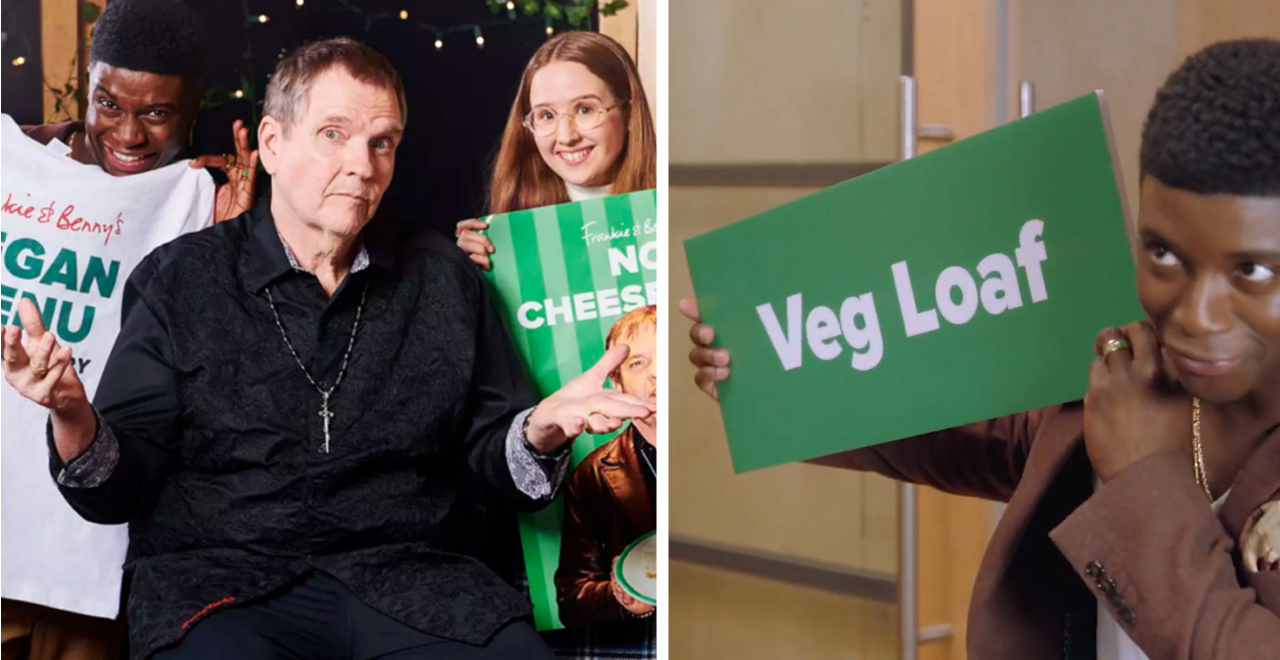 It's the new year. January. Time to make some resolutions, make some changes, improve your life. New year, new you, right?
For some of us, maybe that means cutting back on the meat and switching to a healthy, vegetable-based diet? It's easier than ever to make the transition, with even fast-food powerhouses like McDonald's and KFC offering up vegetarian versions of their staples. If you want to make the switch, you have no shortage of options!
Of course, not everyone is so keen on these kinds of changes. Not that you can blame them. After all, even with the health benefits of cutting back on or eliminating meat from your diet, when your stage name is Meat Loaf, some things are off-limits.
That's the premise behind this hilarious new commercial from Frankie and Benny's, a family-friendly restaurant across the pond in England. In the spot, some PR reps from the eatery interrupt Meat Loaf in the studio to pitch him on becoming the spokesman for their new vegan menu, complete with a name change.
The 72-year-old singer/actor is behind the vegetarian movement and is down with backing Veganuary – he told The Mirror he'd once had a bad experience with some rabbit and decided to forego meat for more than a decade.
"People should try and have two meatless nights a week. If everyone had a meatless night, that would save 1,600 people per steak – just multiply that!"
But he's not totally sold on the new name. Because, as we all know, there are limits to the things he'll do…