Meteorite Crashes Through Man's Roof and Makes Him an Instant Millionaire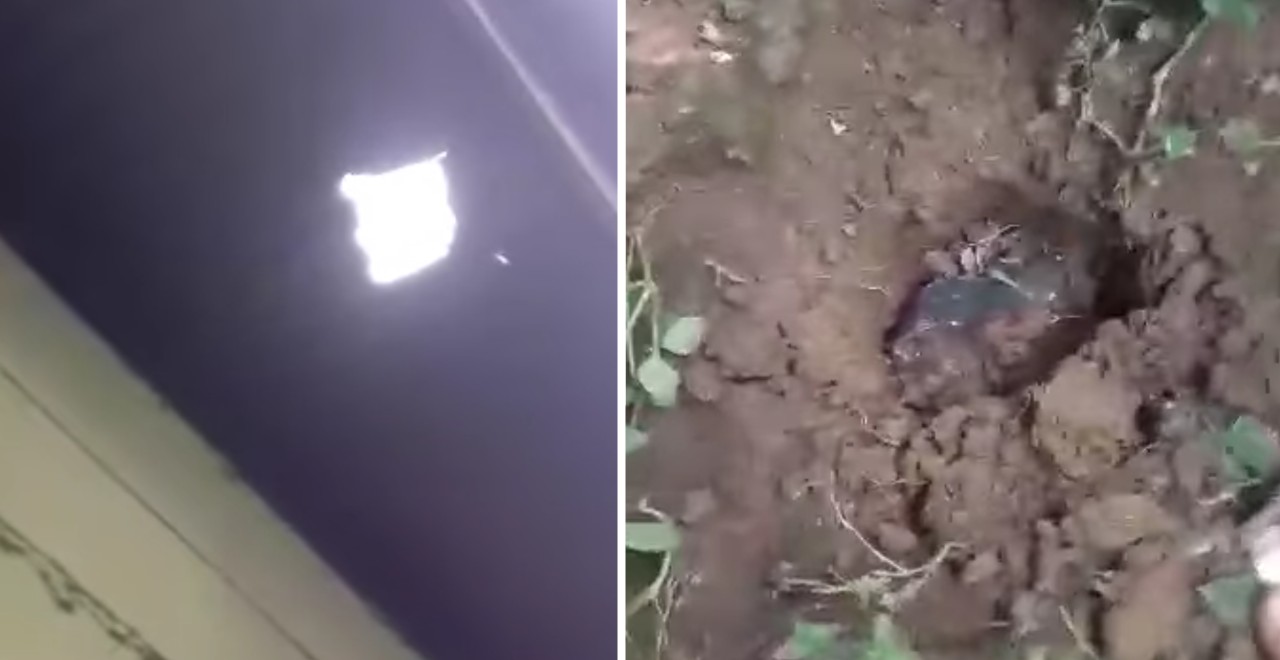 Everyone would like to be a millionaire, but you never just have a million dollars fall into your lap. Well, technically that should be almost never since that exact scenario played out for a man in Indonesia recently. A four billion-year-old meteorite, worth more than $1 million, came crashing through his roof.
Josua Hutagalung is a coffin maker in Indonesia. He was working on a coffin when the meteor came crashing through his roof from space. He shared a video of the meteorite, showing the hole it made in the roof and then showing it in the ground.
This has been a fun space year. NASA landed on an asteroid, the Pentagon found alien vehicles, and Baby Yoda even made it to space! And now we have someone living the dream of having a rare valuable come from the heavens and changing his life overnight.
He told a local newspaper the sound was so loud "that parts of the house were shaking." He said the stone was still warm when he lifted it out of the ground later. He sold it to a U.S. researcher for, reportedly, north of $1 million.
The meteor is carbonaceous chondrite, which is supposedly very rare. And it's estimated to be around 4.5 billion years old, which is pretty badass. If space trash is gonna crash through your roof, at least make it valuable enough to retire on, and Hutagalung got just that.
He is leaving the coffin-making game behind and plans to build a church in his community (can't argue with the guy thinking a million dollars dropping out of the sky could be a sign). But the thing he wants most is something money can't buy; a daughter.
That's right, he wants to be girl dad, and hoping this is a sign of his luck changing.
"I have also always wanted a daughter, and I hope this is a sign that I will be lucky enough now to have one," he told the local media.
You just got a life-changing rock fall into your house, maybe cool it with the demands? Then again, most girl dads can attest to how great a life it is, so maybe that's one more life-changing event headed his way.