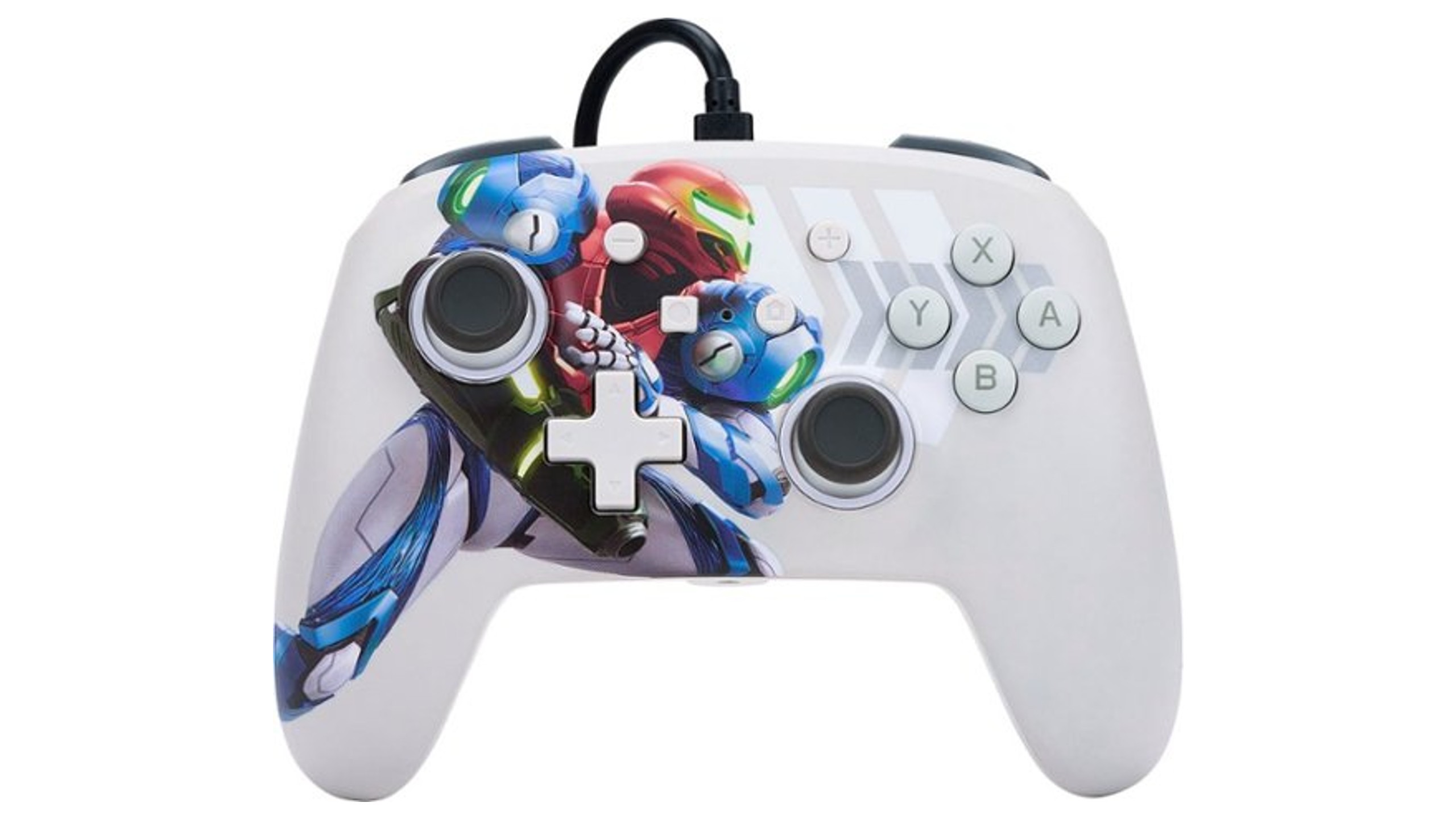 Credit: Nintendo/PowerA
The countdown is on.  The highly-anticipated Metroid Dread arrives on October 8th for Nintendo Switch.  It's the first 2D Metroid game in 17 years, and fans are rightfully excited.  Not only are we getting a new Metroid game, but we're going to be able to play it in style with this brand-new Metroid Dread Pro Controller… that unfortunately releases a month after the game comes out.
Officially licensed by Nintendo, the PowerA Enhanced Nintendo Switch Wired Controller releases on November 7th for $27.99.  Pre-orders are now available at BestBuy.
Yeah, I don't know what they were thinking either.  Would it have been so hard to release it around the same time as the release of the game?  Madness I tell you.  Anyways, the controller does look really sharp and I love the image of Samus against the white background.  For those unfamiliar with PowerA's Pro Controllers, they're modestly priced compared to Nintendo's Pro Controllers, and they also feature a headphone jack.  What's worth noting though is that the rumble and NFC features have been removed from these controllers, which means anyone planning on picking up the Metroid Dread amiibo set won't be able to scan them into the game while using the controller.  If you don't plan on getting any of the amiibo, well there's nothing to worry about then.
If you just cannot wait for Metroid Dread, know that neither can we.  The Dad Gaming admins Reuben Qualls and Jordan Stratton have been playing through Super Metroid on Nintendo Switch Online in preparation for the next installment.  If you want, you can tune in to watch their misadventures unfold as they play through the game for the very first time over on Twitch.
Hey, at least it's not a McDonald's controller.