Misbehaving Kid Does Hard Time In Bedroom Full of Endless Entertainment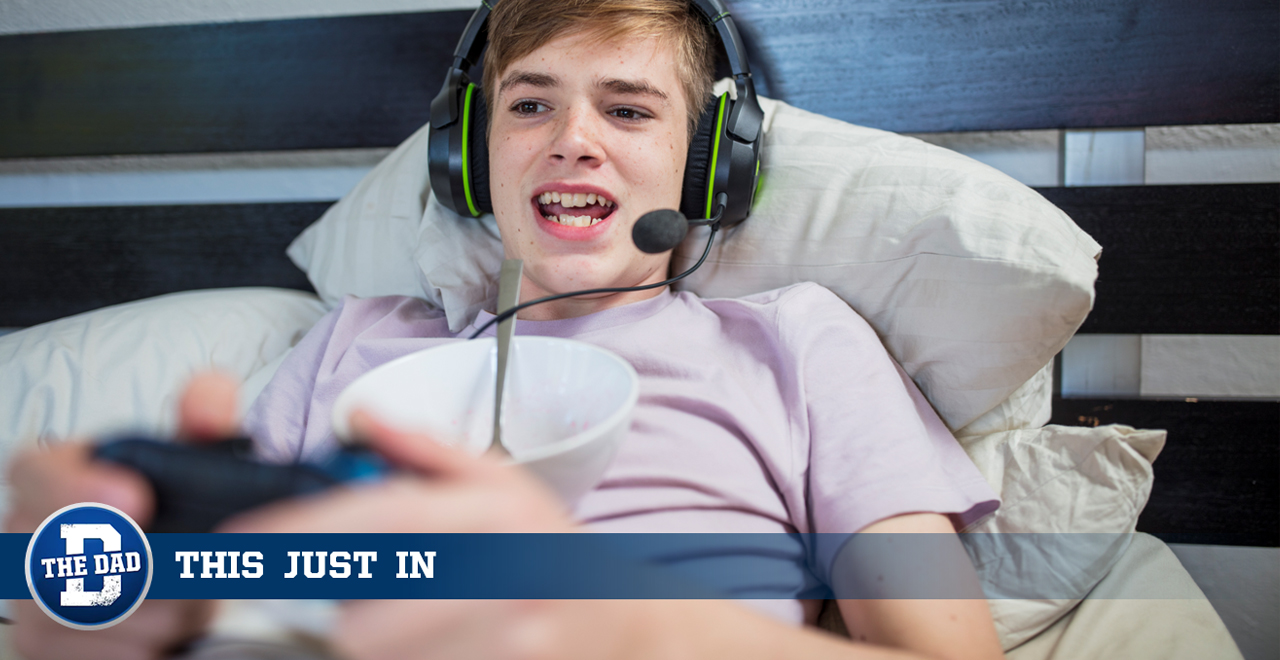 For the crime of smacking his little sister, 8-year-old Tristan Holloway was sentenced to solitary confinement in the one room in his house that's perfectly tailored to his leisure specifications: his bedroom.
Tristan will be forced to think about his wrongdoing when not chatting with friends through a headset while playing Fortnite. In the event of a power failure or some unforeseen Wi-Fi tragedy, Tristan would have to resort to entertaining himself with a fully charged iPad loaded with a library of his favorite videos. If he tires of electronics, Tristan would have to face the consequences of his misbehavior by reading one of the dozens of comic books he has or by playing with some of his action figures, housed in three large boxes in his closet.
Conceived as a tough-love punishment, Tristan could be in this blissfully peaceful wonderland for hours. Should he come perilously close to missing a meal, he would be forced to survive on an impressive stash of leftover Easter candy and multiple open bags of Doritos.
One hour into the sentence, his dad Bryan took a break from the chores the rest of the family was engaged in and stood outside Tristan's room for a heart-to-heart.
"I know I'm raising a son who is better behaved than that," Bryan started. "Now that you've had some time to think, do you have something you'd like to say?"
Tristan didn't respond because his earbuds preventing him from hearing a single word his father said. He eventually left his room hours later, on his own accord, having completely forgotten as to why he was there in the first place.
This Just In…is The Dad Faking News. Despite being completely plausible to parents, it's satire and intended for entertainment purposes only. For more stories like this one click here.