Mom Battling Cancer Watches LLWS Son Score During Interview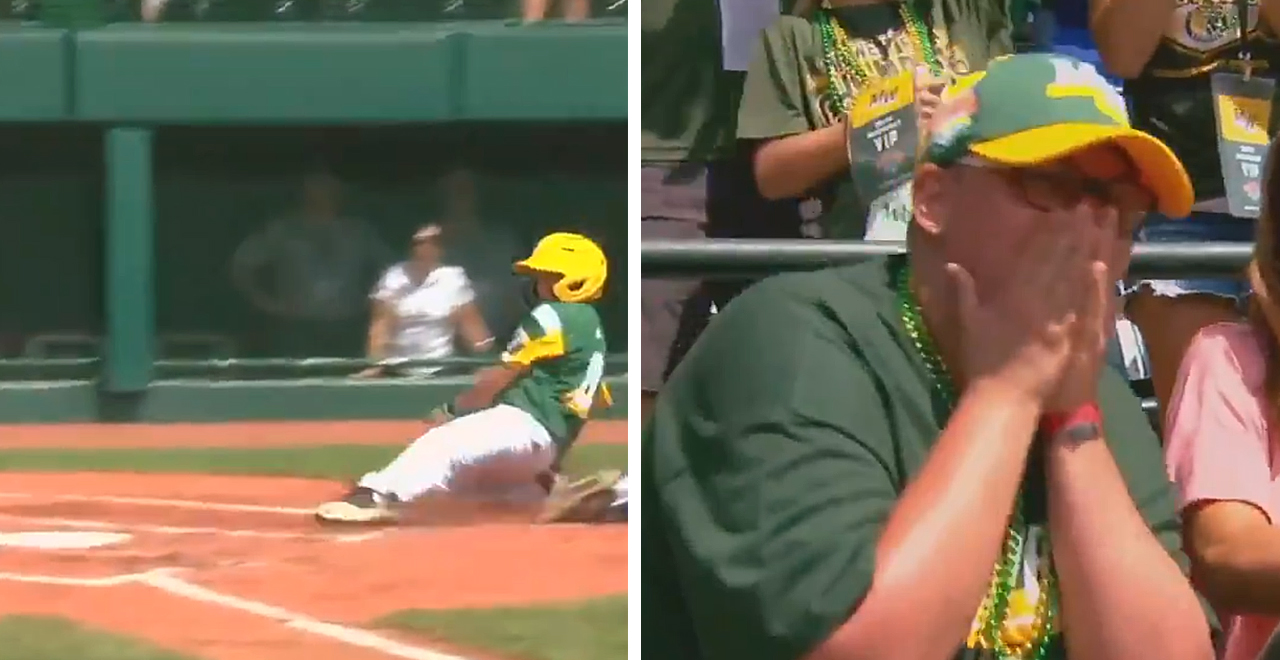 The Coon Rapids-Andover team playing in the Little League World Series made headlines for featuring the first female player the tournament has seen in five years. But that's not the only great story coming from this Minnesota squad.
Jenn Bloom was diagnosed with leukemia earlier this year and has been fighting for her life ever since. But she was determined to see her son, Dylan, play in the biggest tournament of his life. Thankfully, her medical team cleared her to travel just days before the Little League World Series.
During the game, she was interviewed on ESPN and was talking about her story. She was talking about how much the team has uplifted her spirits and about how much help her husband Greg, the team manager for Coon Rapids-Andover, has been. That's when the interview stopped, as she got to watch her son score in real-time.
This was incredible ❤️

Jenn Bloom, who was diagnosed with leukemia in January, got cleared to travel to the LLWS to watch her son play. During an interview, Dylan got on base and scored a run, bringing his mom to tears.

(???? @ChickfilA) pic.twitter.com/IlCTTGa7Ca

— SportsCenter (@SportsCenter) August 17, 2019
"This is why I'm here," she told the ESPN reporter, through tears. "This is why my husband became a single parent for months and cared for me every single day. This is why we do this."
If you don't feel anything after watching that video, I am sorry to inform you that you do not have a soul.
The dream run ended for Minnesota a few days later, but they were a team that left the sports world with several heartwarming stories and achieved heights that only a few Little League Players get to reach.
And please, do more interviews with parents while their kids are about to do something incredible.