Mom's Lightning Fast Reflexes Rescue Toddler From Terrifying Fall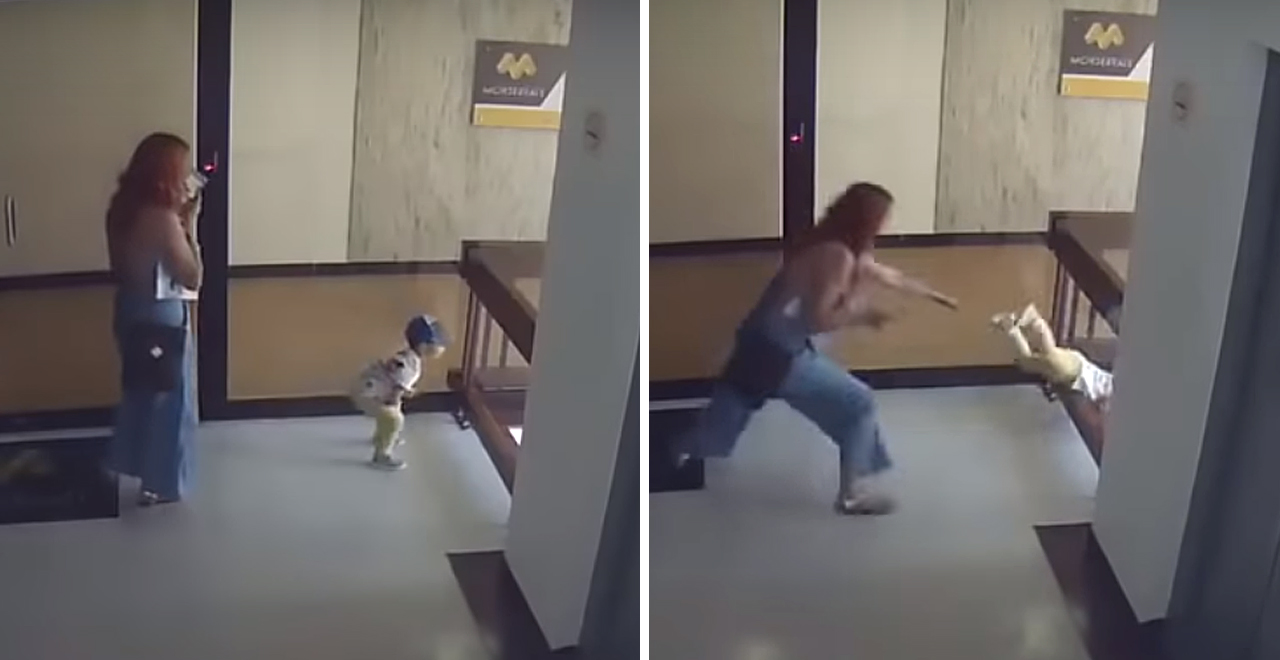 They always say that when their child is in danger, parents are capable of amazing feats. Whether it's the adrenaline or something supernatural, we've all heard stories of moms and dads going above and beyond and doing something physically extraordinary to rescue their kid from danger.
Usually, it involves strength, but a viral video that is making the rounds shows that sometimes it manifests in lightning-quick reflexes.
It happened in the Laureles Colonial building in Medellin, Columbia. Closed-circuit camera footage shows a mother walking out of an elevator with her toddler and into the reception area of a construction business. She is waiting for a door to open while her son, curious about his new surroundings and exploring the space, as kids do, wandered over to the railings.
Apparently assuming there was a panel of glass in between the railing, the toddler reaches forward with both hands. But there is no glass, instead, there is just a gap, and the little boy starts falling forward, into some terrifying abyss.
Thankfully, his mother saw it as it happened and flung herself forward towards her son, somehow managing to grab one of the boy's ankles as he began to plummet. The footage is both terrifying and incredible, with the mom's frantic lunge somehow paying off, even as the other people in the lobby rush downstairs to retrieve what they assume is the falling boy.
But she managed to save him, and not the video has gone viral, with over 1 million views on YouTube.
Check it out: