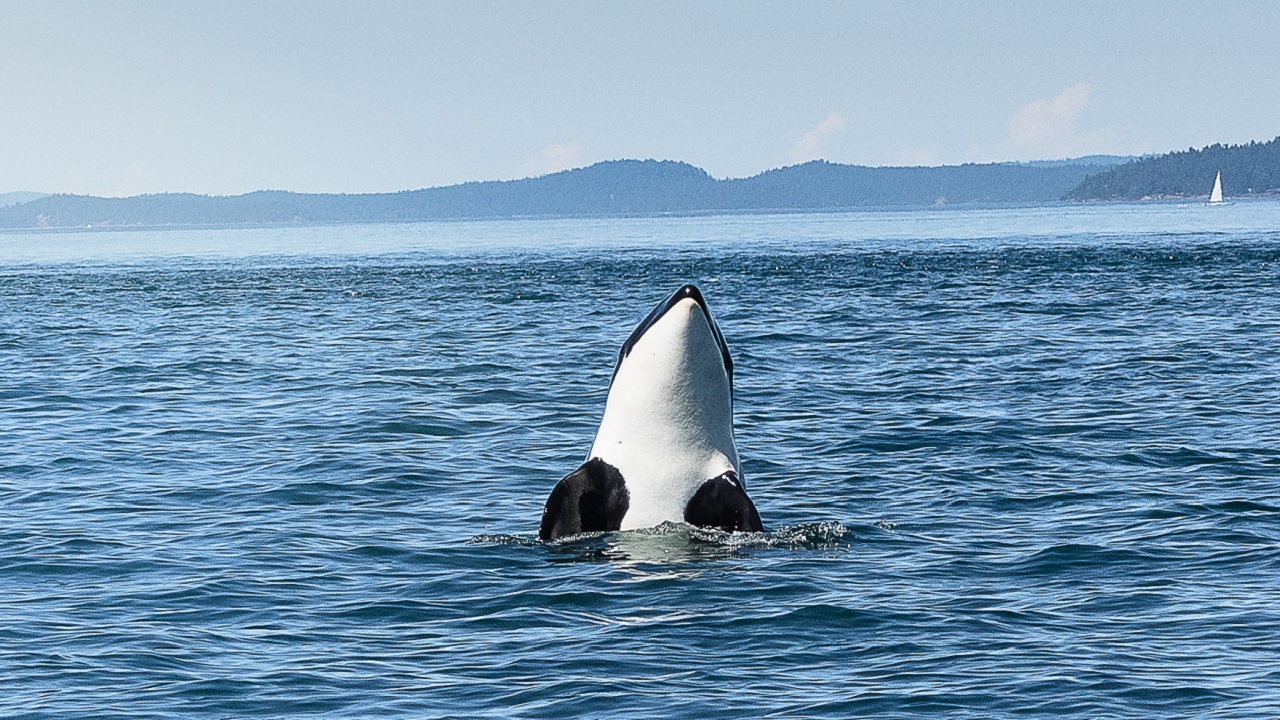 Credit: Getty Images/Barcroft Media
Just when you thought it was safe to go back to Sea World
When science-fiction spawns dystopian tales of a future in which animals conspire to take over the earth, it's usually the primates. When we talk about the smartest animals, it's usually dolphins. Turns out that real life has something to say about it, and by "real life" I mean killer whales, and by "say about it" I mean literally SAY ABOUT IT.
Because killer whales can talk. Well, one of them can. Kind of? Work with me here.
It's not exactly talking so much as it's making sounds that almost sort of sound like the sounds trainers are making. BUT IT'S CLOSE ENOUGH TO HAUNT YOUR DREAMS.
World's first talking killer whale: Wikie the orca learns to say 'hello' and 'bye bye'https://t.co/aTHYnNDSnS pic.twitter.com/68umKELiMj

— The Telegraph (@Telegraph) January 31, 2018
The whale's name is Wikie, and he's been working with scientists in France to test his ability to mimic sounds, mostly human speech but also the sound of a creaking door, and the howl of a wolf. Judging by his voice, somebody needs to get that whale to imitate a fax machine.
An article in The Guardian lays out all the details of this terrifying development among orcas, whose ability to mimic the sounds of a different species has impressed the scientists working on the study.
Orcas can imitate human speech, research reveals https://t.co/Lqr762bt2Q

— The Guardian (@guardian) January 31, 2018
"We wanted to see how flexible a killer whale can be in copying sounds," one of the study's co-authors, Josep Call, professor in evolutionary origins of mind at the University of St Andrews, told the paper. "We thought what would be really convincing is to present them with something that is not in their repertoire – and in this case, 'hello' [is] not what a killer whale would say."
No, that's not what a killer whale would say. In fact, a killer whale probably wouldn't say anything, at least not until it had safely already stuck its fatal blow, after which it might throw out a clever one-line, e.g., "More like 'Free KILLY!'"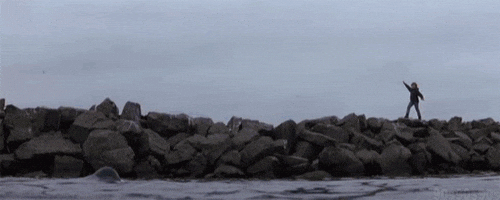 Despite the orcas uncanny ability to mimic these sounds, there is some good news: "We have no evidence that they understand what their 'hello' stands for," Professor Call said.
So we don't need to inch the Doomsday Clock forward again just yet. Besides, when they finally do take over, most of us will have a head start. Because they're sure to hit Sea World first.