Mysterious "TV DUDE" Leaves Old TVs on Dozens of Porches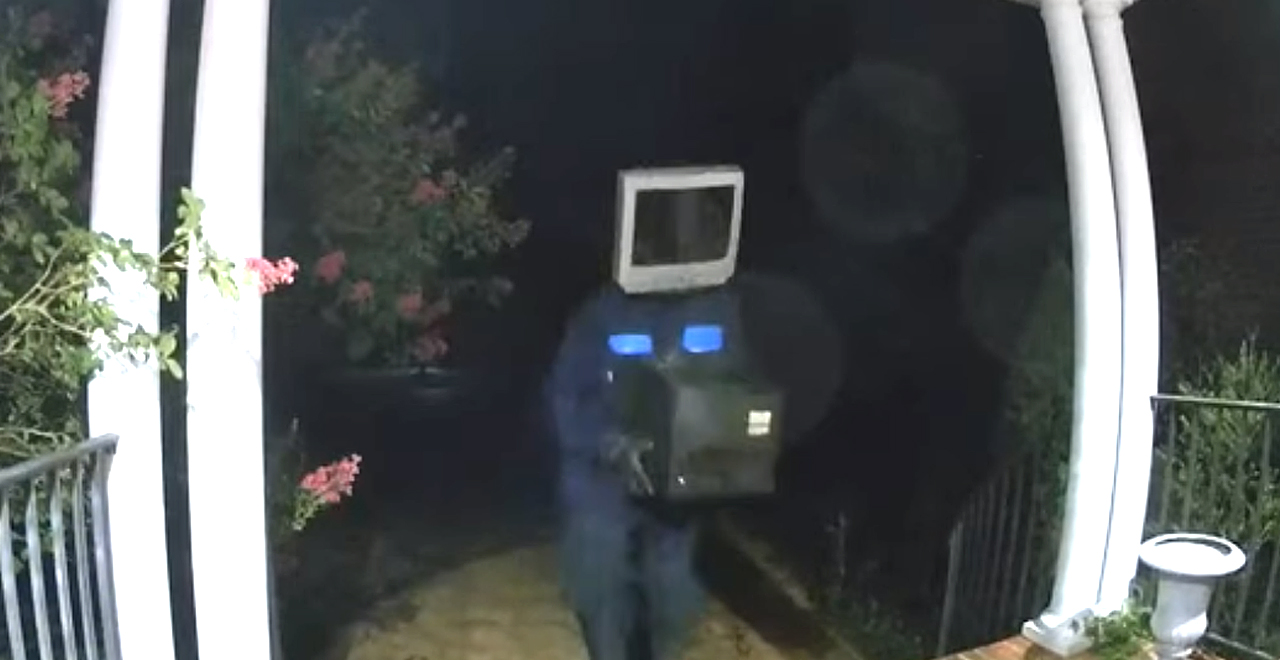 TV dude has struck the Virginia area, again, which is a sentence that makes absolutely no sense but hey, it's 2019, and this is actually a news story. Surveillance videos from doorbell cameras show a man wearing a TV on his head who calmy drops off old television sets on porches.
"TV dude," as he was dubbed by Inside Edition, has struck more than 60 houses this summer.
The police think more than one person is involved and say something similar happened in a nearby neighborhood last year. They're only remotely interested in the case, possibly because no crime is being committed.
No one is quite sure what TV dude is up to. Some assumed nefarious intent, opening the TVs to ensure nothing dangerous was inside. Others see him as a hero and are enjoying their new-to-them TV. Most people are just…confused.
"He's committed to his trade. He wants to be known as the TV Santa Claus. I don't know," said one man, who found an old CRT TV on his doorstep, "I can't think of any technology or political point that would be valid here. It's just a senseless prank," he told WTVR-TV.
Maybe. Or maybe not! Maybe there's more to this story. The world may never know until TV dude reveals himself, or is apprehended.