Viral Fleetwood Mac Skater Celebrates Lakers Win, Looks to Buy House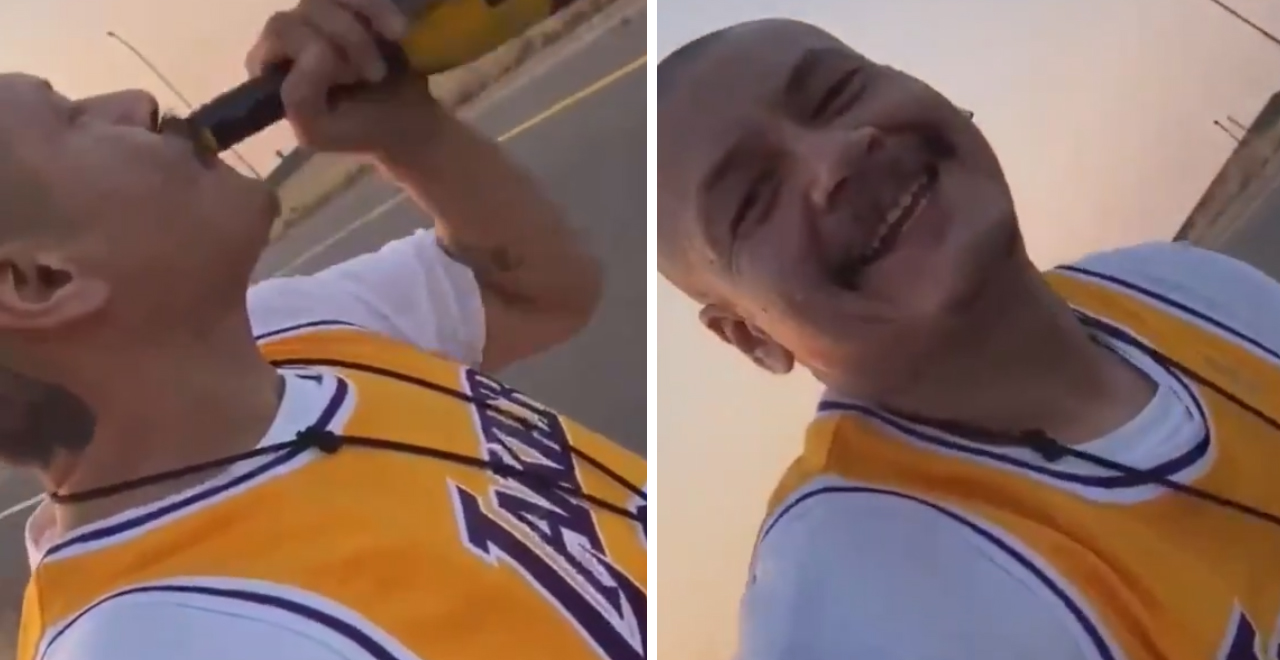 Nathan Apodaca is having a heck of a month.
You may not know his name but you've probably seen the viral video of him skateboarding while lip-syncing to Fleetwood Mac and slamming some Ocean Spray. His TikTok video has blown up, garnering over 41 million views and catching the eye of both Mick Fleetwood (who made his own version of the video) and Ocean Spray, who delivered a new truck to Nathan, packed full of the Cran-Raspberry drink he loves.
On top of that, Nathan is apparently a Lakers fan and was caught celebrating his team's 17th title Sunday night with another skating video on TikTok. This time Nathan is sporting a Lakers jersey, blasting an appropriate Queen song, and sipping something decidedly different from cranberry juice.
Job finished. #LakeShow pic.twitter.com/IgHldxrZKd

— Follow Through LA (@FollowThroughLA) October 12, 2020
Much like Lebron, Nathan's run is not yet over. On top of the fame, and the truck, and the Ocean Spray, and the championship, Nathan is also taking advantage of some of the donations he's received from fans, he's planning on buying a house.
Speaking to Insider he said, "I can pay my phone bill on time, and with the donations I was blessed with, that's helping me get a down payment for a house and my lady has a savings that she's been saving for over 20 years, so she's throwing that in too. Hopefully I'll be getting into a house pretty soon. It's just been a little bit better, you know what I mean?"
Pretty amazing what a little lip-syncing can do, eh?