Natural Light Apologizes for Hangovers With Student Debt Relief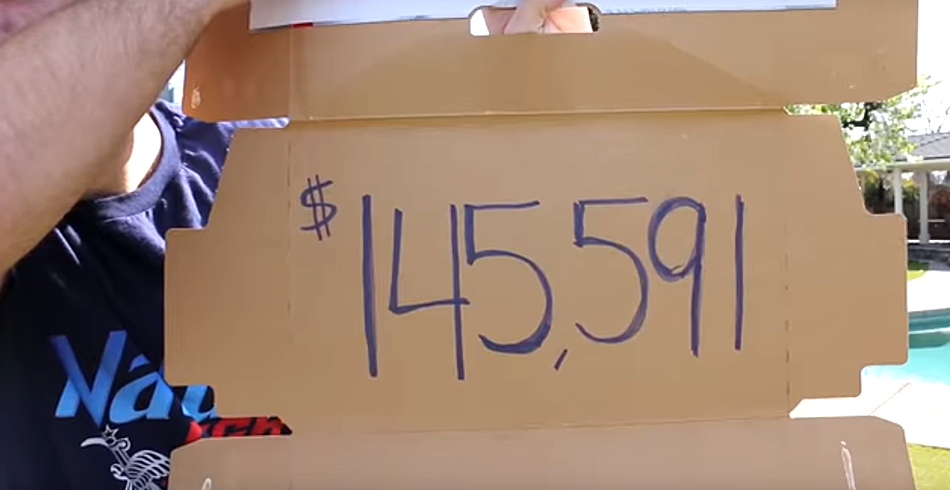 Debt is one of the worst things in the world. Especially student debt, which kids are forced to take on before they have any real earning power, just so they can get the degree that will give them earning power, only to immediately be saddled with using their earnings to pay down the debt they accrued in order to earn those earnings.
Also one of the worst things in the world? Hangovers. Especially hangovers caused by drinking many, many beers to stave off the soul-crushing awareness of the fact that your crippling student debt will have you in a hole for years, if not decades, after graduation.
For college kids, one of the primary perpetrators of those hangovers is beer, and for broke-ass, student-debt having college kids, a cheap beer like Natural Light is often the culprit. To their credit, they realize this. To your potential credit, they're doing something to ease your pain.
Last year, Anheuser-Busch created the College Debt Relief program dedicated "to helping graduates remember college for the good times, not the burden of debt that follows."
This year, Natural Light, one of the Anheuser-Busch brands, announced plans for something even bigger.
"Last year, the College Debt Relief Program had a major impact on the Natty community, both financially and emotionally. But, student debt in America continues to rise, so we're coming back with an even stronger commitment that will make an impact well beyond 2019," said Daniel Blake, Senior Director of Value Brands, Anheuser-Busch. "We're making a pledge to give back $10,000,000 over the next decade to help out even more deserving individuals and shine a brighter light on the issue of college debt."
The beer will be promoting the program, asking for video submissions, during the Super Bowl, with a 60-second ad airing in the five U.S. cities with the highest rates of college debt.
You can submit your own #NattyStories video in an attempt to get some debt relief. Just visit the Natural Light website.