NBA Star Dominating the Bubble With Coffee Business Out of His Hotel Room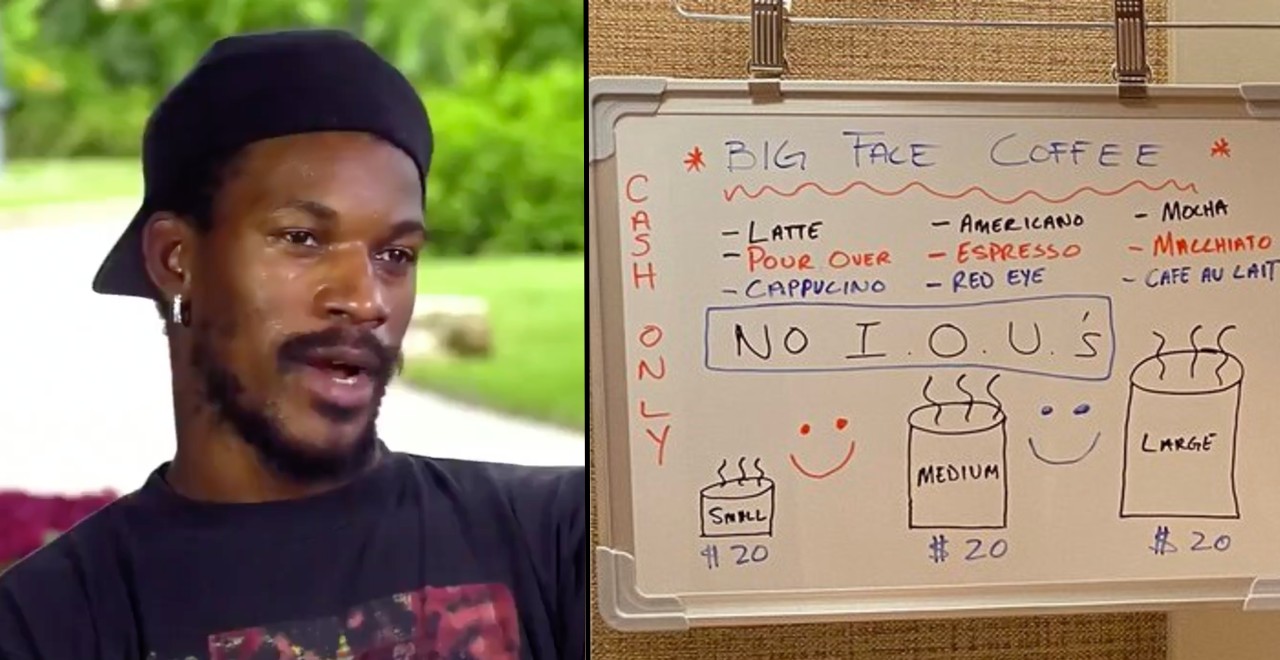 Jimmy Butler has had a fantastic run in the NBA bubble. Not only has he been the go-to star for the Miami Heat, leading them to an improbably tear through the NBA playoffs, Butler has also taken advantage of the unique situation to run his own thriving coffee business out of his hotel room. And now, he's filed trademarks for his biz to take this out of the hotel room and into the free market.
The NBA bubble has been a massive success. The league found a way to safely resume their season and have their playoffs, and they've done it without a single outbreak of COVID-19. The situation, derided at the time, involves keeping all the players stuck in hotels at Disney World. They even have a snitch hotline to allow people to anonymously report bubble violators.
With strict regulations, players can't even have food delivered from certain restaurants. So Jimmy Butler took advantage of supply and demand and opened a coffee business out of his hotel room. He brought a French press with him to Florida and has been using it extensively apparently. Earlier in August, the first image of his "menu" board popped up on social media.
So apparently Jimmy Butler wasn't kidding about the up-charge for the use of his French Press at Disney. (From Meyers Leonard's Twitter): pic.twitter.com/1s1em6flRG

— Ira Winderman (@IraHeatBeat) August 15, 2020
He's tagged his "business" as Big Face Coffee. He sells it for $20 a cup for any size and had plenty of business as teammates and coaches were unhappy with the quality of coffee in the bubble.
Jimmy Butler told Rachel Nichols he's selling coffee to fellow players inside the bubble for $20. ☕

The guy has a french press machine inside his room. Gotta respect the hustle. pic.twitter.com/omECUnHwY7

— ClutchPoints (@ClutchPointsApp) August 15, 2020
And now it seems like Big Face Coffee could be coming home from Florida. Butler filed for a trademark for BFC and for his trademark slogan, "NO I.O.U.'s" While it's only been the NBA elite that's been able to enjoy Big Face Coffee, maybe it'll become the next Starbucks (probably not). Either way, it's been a funny side story from the bubble, to see the side hustle of Butler blossom just as his star rises on the court.
And who knows, maybe it's been the Big Face Coffee that's fueled the shocking tear the Heat went on through the playoffs.