NBA Player Baits Opposing Coach (and Dad) Into Getting Ejected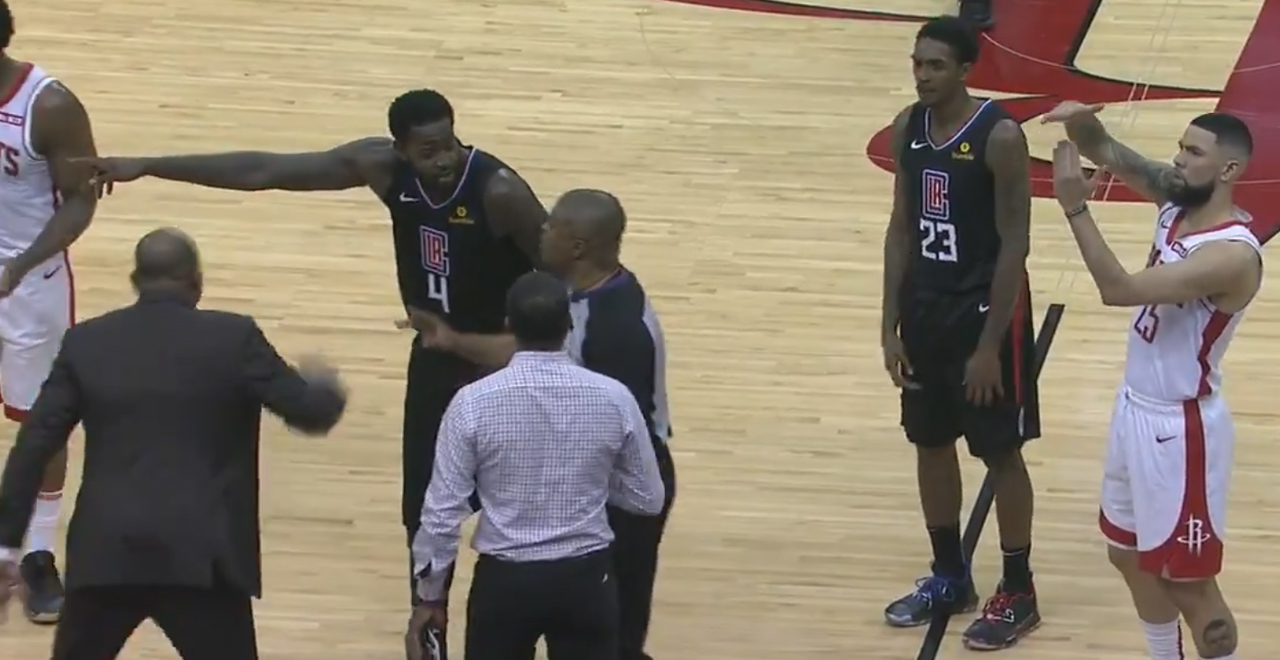 Two of the premier teams in the NBA faced off earlier this week, but the real show was between a father-son, coach-player showdown. As the Houston Rockets pulled away from the Los Angeles Clippers, Clippers head coach Doc Rivers started to get frustrated with an official.
On the floor at the time was Rockets guard, and Doc's son, Austin Rivers. And Austin could see his dad was close to getting a technical foul, so Rivers started calling for the official to give him one. That's when the ref not only T'd up Doc Rivers, but ejected him from the game, much to his son's delight.
Austin Rivers was really laughing and calling for his dad to get a tech 😆 pic.twitter.com/WPtypgVN4p

— SportsCenter (@SportsCenter) November 14, 2019
After the game, Austin told reporters he recognized the look in his dad's eyes, and that it was one he has seen many times. At that point, he started yelling for the ref to get him with the technical foul.
.@AustinRivers25 on his dad, Doc, getting kicked out: "I knew it was coming. I've seen that look before many times. Once he starts blinking his eyes fast that's when I know he's about to level up. I just started telling Tony (referee) get him and they got him. He's out of here." pic.twitter.com/MhZvHjBZ3K

— Mark Berman (@MarkBermanFox26) November 14, 2019
Things are a little different for the NBA father and son, now that they are no longer on the same team. As rivals in the NBA's Western Conference, Rivers (dad) vs. Rivers (son) is a matchup that will carry extra weight each time the two teams meet.
After his dad was ejected, Rivers took to Twitter, tweeting for the first time in months. His statement was a simple acknowledgment of the incident, and that it's likely not the last time the family will have to discuss it.
Welp…. thanksgiving is going to be weird….

— Austin Rivers (@AustinRivers25) November 14, 2019