Meet the Netflix Alternative That Serves Up Educational Content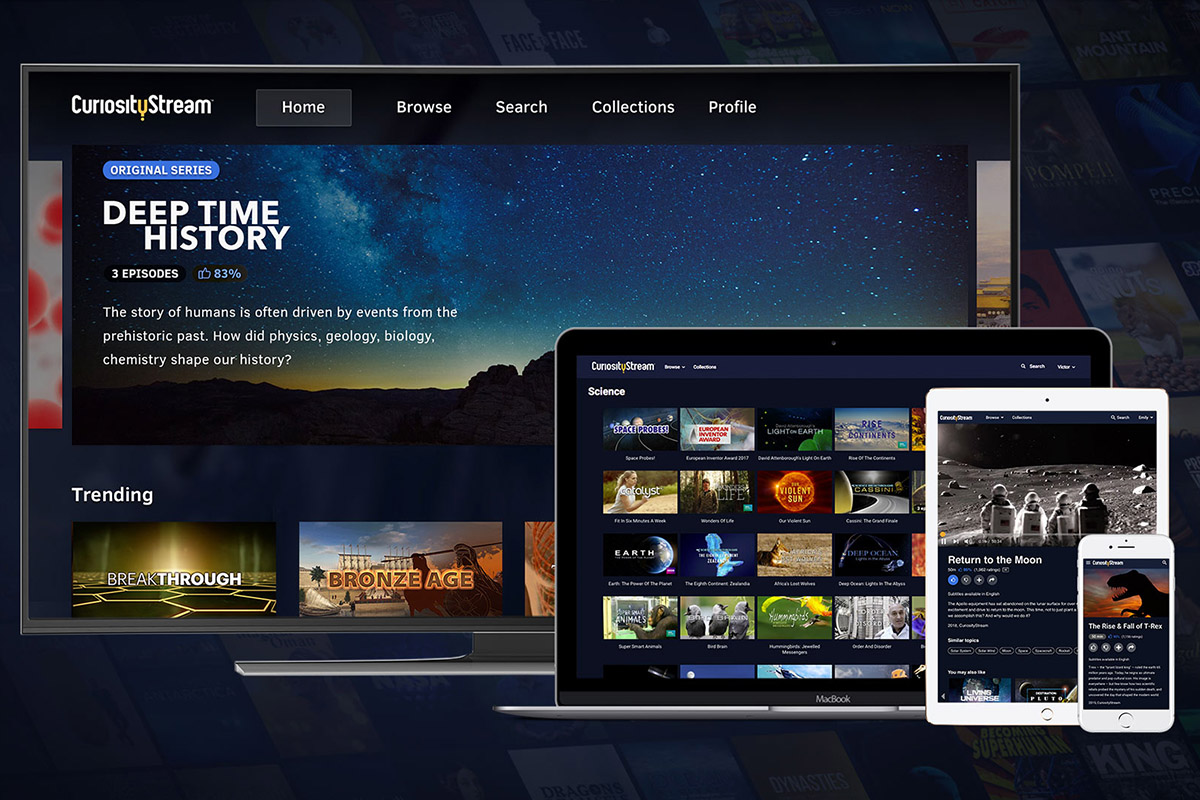 Sick of feeling bad about your kids' extra screen time? (Honestly, it's been an insane year, so, you really shouldn't, anyway.)  But what if there was a streaming alternative filled with educational content that could completely take guilt out of the equation? Meet CuriosityStream, an award-winning streaming service geared toward those who want to learn while binge-watching.
Your partner won't lecture you on your kiddos being plopped in front of the TV while under your watch if they're actively learning in the process! This service includes thousands of the planet's best documentaries, with brilliant minds like David Attenborough walking you through stunning visual content about nature. A lifetime subscription to this Netflix alternative would typically cost $250, but this CuriosityStream HD Plan is on sale now for 20% off at just $199.99. 
Aside from giving you a break from another viewing of The Lego Movie, CuriosityStream provides access to documentaries from Michio Kaku and Brian Greene, who voice content about space, time, and the future with beautiful footage and amazing storytelling. You can also skip that sixtieth re-watch of The Office and settle in with one of the documentaries on history or technology.
Stream from your device of choice, on your web browser, Amazon Fire TV, Roku, Apple TV 4, Xbox One, or many other devices. There's also an option to download shows to watch them when you're offline, which is perfect for that long car ride. See why it snagged 4.7 out of 5 stars on the Apple Store and Flixed calls it a "solid catalog of documentaries" for "people who want fact-based programming."
Learn something while you relax, picking up knowledge in areas like science, nature, history, society, and technology. This innovative streaming service was launched by Discovery Communications founder John Hendricks, and it continues to add new content weekly.
Keep the quality educational content rolling at home with this lifetime subscription to CuriosityStream HD Plan for just $199.99. 
Prices subject to change. 
Just a heads up, if you buy stuff using the provided links, The Dad may collect a small commission.